Sixers on the Road Again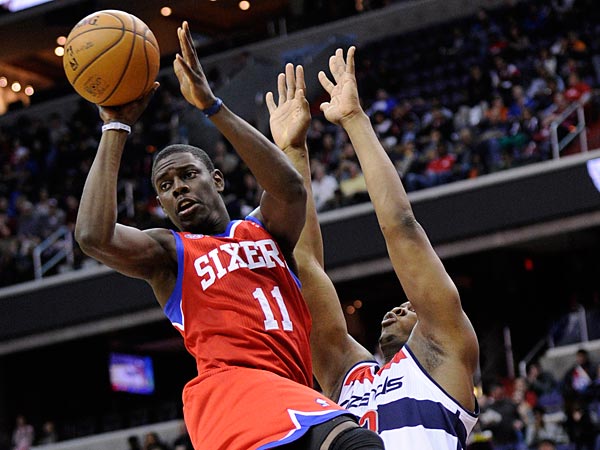 Sixers looking to snap road losing streak.
Sixers on the Road Again

The Sixers have lost 13 consecutive games away from the Wells Fargo Center, the third-longest, one-season road slide in franchise history and just eight road drops away from setting a club record.
They pick up with a West Coast trip Wednesday in Los Angeles, and things don't look promising until the club hits Sacramento next weekend. Looking down the darkened road, the record-setting game would come in Miami (where the Heat are 30-3) on April 6.
Here's a look at the worst one-season road losing streaks in the team's 50 seasons in Philadelphia, as well as a look at their next eight away-game opponents (with that team's home and overall records going into Wednesday's games):
SIXERS' LONGEST ONE-SEASON ROAD LOSING STREAKS
No.
Season
First Loss
Last Loss
Broken
By
20
1987-88
Dec. 28
March 4
March 6
Indiana Pacers
15
1972-73
Jan. 9
March 20
(End of Season)
13
2012-13
Jan. 2
March 10
Current
—
12
1972-73
Oct. 10
Nov. 19
Nov. 28
Buffalo Braves
11
1973-74
Dec. 21
Feb. 9
Feb. 11
Atlanta Hawks
SIXERS' NEXT EIGHT ROAD GAMES

No.

Date

Opponent
Home
W-L
Overall
W-L
14
March 20
Los Angeles Clippers
26-8
46-22
15
March 21
Denver Nuggets
30-3
47-22
16
March 24
Sacramento Kings
18-15
24-44
17
March 25
Utah Jazz
24-9
34-33
18
March 29
Cleveland Cavaliers
13-20
22-45
19
April 3
Charlotte Bobcats
9-24
15-52
20
April 5
Atlanta Hawks
21-12
37-30
21
April 6
Miami Heat
30-3
52-14