Simon Gagne's Always Been Game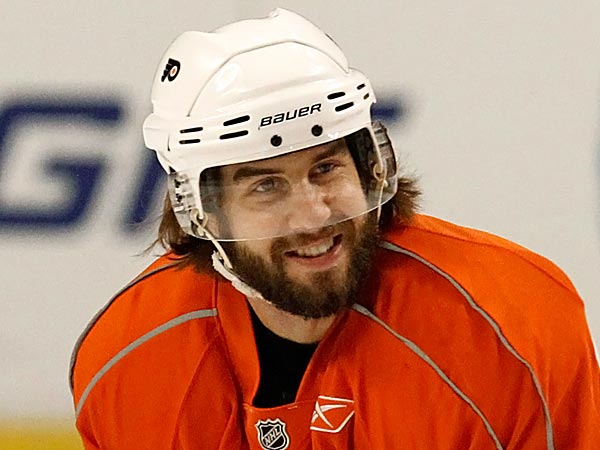 Flyers career games-played leaders.
Simon Gagne's Always Been Game

When Simon Gagne rejoins the Flyers — presumably Wednesday in time for their contest against the Capitals at the Wells Fargo Center — he will do so as the player with the 10th-most regular season games played in club history.
If he wants to move up that list, he will have to extend his contract, which currently runs out at the end of this season. He is 61 games behind Gary Dornheofer for ninth place and the Orange and Black has just 27 games remaining in this campaign.
Here are the 28 Flyers that have played 500 or more games:
Player
GP
Player
GP
Bobby Clarke
1144
Jimmy Watson
613
Bill Barber
903
Reggie Leach
606
Brian Propp
790
Mark Recchi
602
Chris Therien
753
Tim Kerr
601
Joe Watson
746
Mark Howe
594
Bob Kelly
741
Pelle Eklund
589
Rick MacLeish
741
Ron Sutter
555
Eric Desjardins
738
Dave Brown
552
Gary Dornhoefer
725
Kjell Samuelsson
545
Simon Gagne
664
Andre Dupont
539
John LeClair
649
Ilkka Sinisalo
526
Rod Brind'Amour
633
Murray Craven
523
Rick Tocchet
621
Brad Marsh
514
Ed Van Impe
617
Paul Holmgren
500