Iggy's Return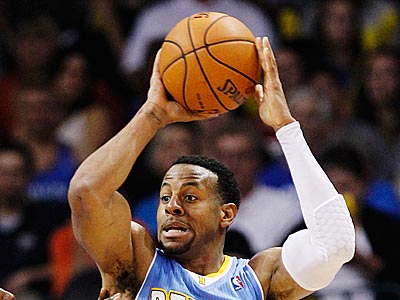 Andre Iguodala's career numbers at the Wells Fargo Center.
Iggy's Return

Wednesday night, the Nuggets' Andre Iguodala returns to the Wells Fargo Center, where he averaged about a point more than he did on the road in his eight seasons with the Sixers.
He also shot better overall from the floor, from the line, and averaged more rebounds, assists and steals while playing in South Philly.
His career home and road numbers with the Sixers:
| | | |
| --- | --- | --- |
| | Home | Road |
| Games | 310 | 305 |
| Avg. Min. | 38.1 | 37.4 |
| Points/Game | 15.8 | 14.8 |
| FG Pct. | 46.9% | 45.3% |
| 3-Pt FG Pct. | 32.5% | 33.7% |
| FT Pct. | 74.5% | 72.8% |
| Rebounds/Game | 5.9 | 5.8 |
| Assists/Game | 5.1 | 4.6 |
| Steals/Game | 1.76 | 1.74 |
| Blocks/Game | 0.48 | 0.53 |
| Turnovers/Game | 2.31 | 2.44 |