Hot As Chooch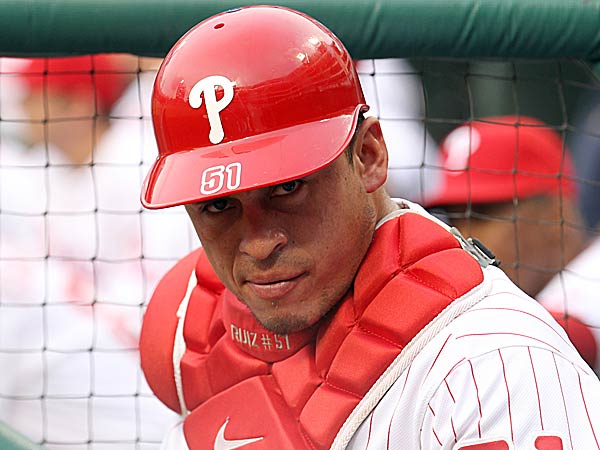 Once again, Chooch is hot in August.
Hot As Chooch

With four hits Sunday and two more Monday (including a homer), Carlos Ruiz is once again making the month of August his own. He is hitting .340 this month (16-47), while the rest of the Phillies are hitting .199 (101-507).
Since 2009, Ruiz' line in August reads .311/.369/.489 ... And in 39 August games dating back to Aug. 29, 2010, he is hitting .331.
CARLOS RUIZ' AUGUST STATISTIC (Thru 8/19/13)
Year
G
AB
R
H
2B
HR
RBI
Avg .
OBA
Slg.
2007
18
56
8
16
5
1
10
.286
.394
.500
2008
19
46
9
11
2
1
2
.239
.364
.348
2009
20
59
11
18
6
3
11
.305
.391
.559
2010
26
84
11
25
5
3
17
.298
.372
.488
2011
20
70
9
23
4
1
6
.329
.365
.429
2012
1
4
0
0
0
0
0
.000
.000
.000
2013
15
47
5
16
3
2
4
.340
.367
.532
Totals
119
366
53
109
25
11
50
.298
.372
.473