Banking on Cole Hamels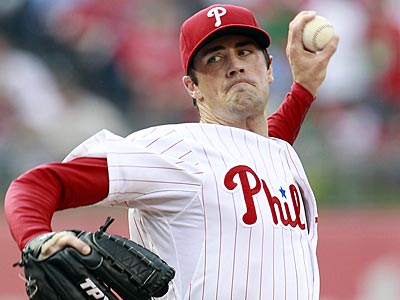 Cole Hamels career statistics at Citizens Bank Park and on the road.
Banking on Cole Hamels

Saturday marked Cole Hamel's 99th career regular season start at Citizens Bank Park, and perhaps his last as a Phillie. It was also his 200th career major league appearance.
Although the numbers are close, Hamels' regular season statistics at CBP are a little better than those away from home, but he was simply masterful in postseason road games (5-1, 2.01, .216 opp. BA).
Here are Hamels' career regular season and postseason numbers at home and on the road (*includes one relief appearance):
REGULAR SEASON
POSTSEASON
CBP
Road
CBP
Road
Games
99
*101
7
6
Record
46-32
39-26
2-3
5-1
Pct.
.590
.600
.400
.833
ERA
3.22
3.54
4.14
2.01
IP/GS
6.62
6.38
5.90
6.72
WHIP
1.10
1.18
1.06
1.04
HR/9IP
1.16
1.04
1.09
0.89
BB/9IP
2.17
2.35
2.40
2.23
SO/9IP
8.56
8.43
8.27
8.70
SO/BB
3.94
3.59
3.45
3.90
Opp. Avg.
.231
.244
.220
.216
Opp. OBA
.280
.295
.271
.269
Opp. Slg.
.390
.401
.393
.338