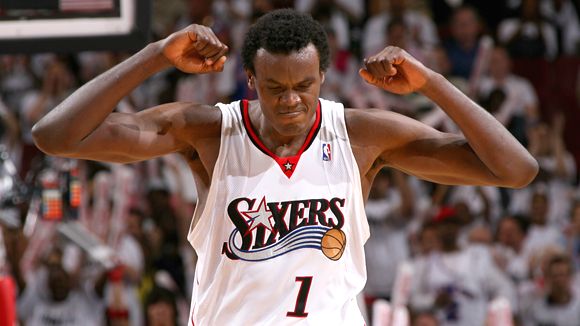 Not that he can't play at all, not that he doesn't do some things that are quite good -- all right, one thing, block shots -- but an instinctive, read-and-respond motion offense is just not the place for our Sam Dalembert.
I tried to make that point in the Sunday Inquirer as we took a stab at predicting the future under new coach Eddie Jordan, who is a motion offense kind of guy.
Beat writer Kate Fagan looked at it from another angle, from the perspective of how the backcourt will have to adjust and what kind of players are required there.
Back to Sammy, I like the guy personally. He's funny and quirky and his Haitian French is as strange as my college French, so we ask each other how we are doing a lot, say fine, and then nod a lot. We boys.