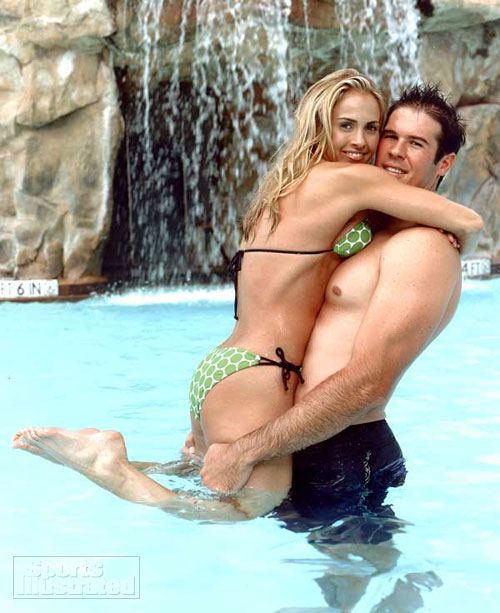 Sitting in the Charlotte airport trying to figure out exactly what these grits things are, and wondering what the week will bring for the Eagles' quarterback situation. All of this could be moot by the time the plane lands and Andy Reid announces a new player has been added to the roster, but here's why the assumption that A.J. Feeley will return might not be the case. It could happen, but it's not the sure thing one would suppose.
Feeley, although a serviceable veteran backup, was untradeable because he was scheduled to make $1.3 million this season under the contract he had with the Eagles. Once he was released, he became an unrestricted free agent, but as a vested veteran any team that signed him and had him on the roster for the first game of the season would have to guarantee whatever deal he got for the entire season.
So it figured that Feeley would not be signed until Week 2. Well, here we are in week 2. It also figured the Eagles wouldn't be interested because they already had three quarterbacks. That figuring changed when Donovan McNabb fractured his rib on Sunday. If he's going to miss the coming week, the Eagles cannot go into their upcoming game with only one healthy and eligible quarterback on the roster -- particularly since it's unproven Kevin Kolb.
But are the Eagles a better option for Feeley than, say, New England, or some other team? Not necessarily. McNabb has a broken rib, but that's not a broken leg. It's not an ACL tear. McNabb will be back this season and, when he returns, also after Michael Vick is activated from his suspension, Feeley would again be the fourth quarterback here and would probably be released again. If he has other offers, he'd be better placed somewhere it appears he could last the season. If not, he'll be back here. But that's not at all a certainty, and it might not be in Feeley's best interest.
You could factor in a couple of other things. Maybe he's not happy with how things worked out here before. Maybe the fact that his girlfriend, Heather Mitts, will likely be playing soccer in Boston again next season could be a factor. Your guess. And by the time the plane lands, this could all be moot. As Andy likes to say, we'll see.