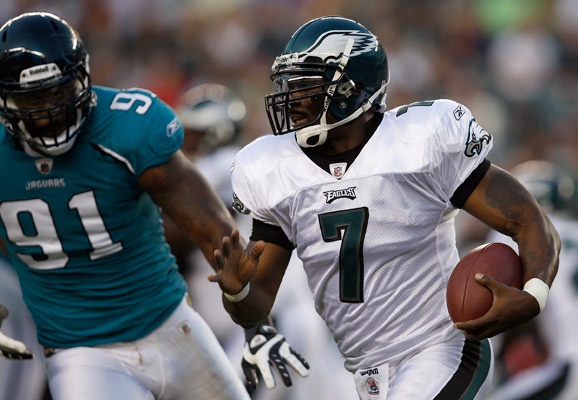 We get letters here at Post Patterns, lots of letters. They come in the form of e-mails, mostly, except for the really disturbing ones that arrive in the office and usually have four or five stamps and a return address from somewhere like Crazyland, PA. You should see these letters.
But people like to write and they have ideas. In the last two weeks, a popular idea out there is that the NFL wanted Michael Vick back in the league quietly and peaceably, and leaned on the Eagles to be Vick's point of re-entry.
There is a mix of ideas associated with this theory, including the involvement of Tony Dungy, the strong hand of Roger Goodell and the sense that Andy Reid would be a sucker for the second-chance thing.
Nowhere in the theory, however, is an explanation of what the Eagles would supposedly be getting in return from the league for taking on the risk and the potential public relations nightmare of adding a convicted felon, a true fan-base divider, to the team.