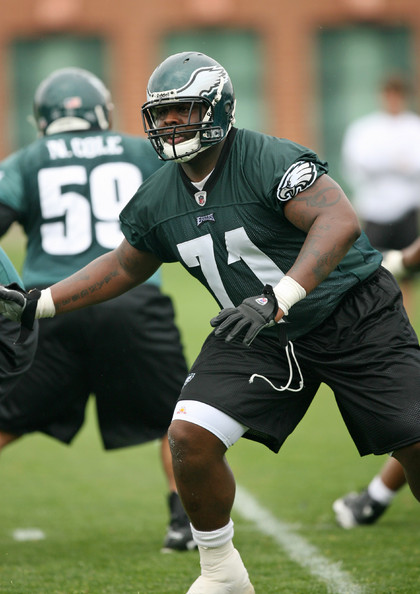 Here's a nice piece of trivia for you this weekend. Who are the only two men to have played in both the NCAA Final Four and the NFL's Super Bowl?
That would be Eagles quarterback Donovan McNabb and Carolina Panthers defensive end Julius Peppers.
Peppers would like the two guys to have something else in common on Sunday afternoon in Charlotte. He'd like them both to spend a lot of time on the ground together in the Eagles backfield. Donovan -- not so much.
Julius (who was named after Dr. J) is the right defensive end for the Panthers, but he likes to move around, shifiting to the left side sometimes, standing up and jokering his way along the defensive line looking for an opening sometimes.