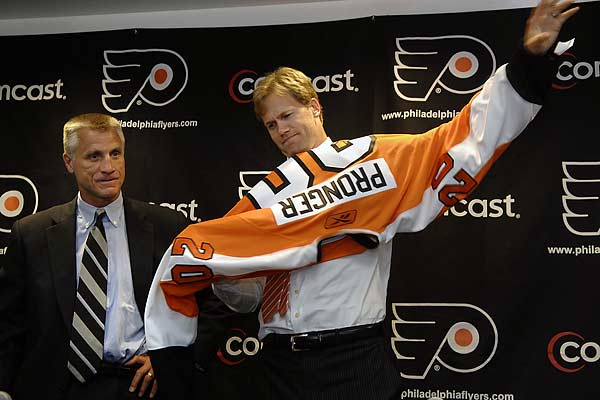 Apples and oranges? Or just midnight green and orange?
Both the Flyers and the Eagles operate in the world of a hard salary cap, although the enormous revenue generated by the NFL makes it a lot harder to spend too much there.
The Flyers are in a league where the cap is not only holding steady, but might be falling soon.
That didn't stop the Flyers from taking a big risk, and taking on a potentially big contract, to play for a Stanley Cup win right now.