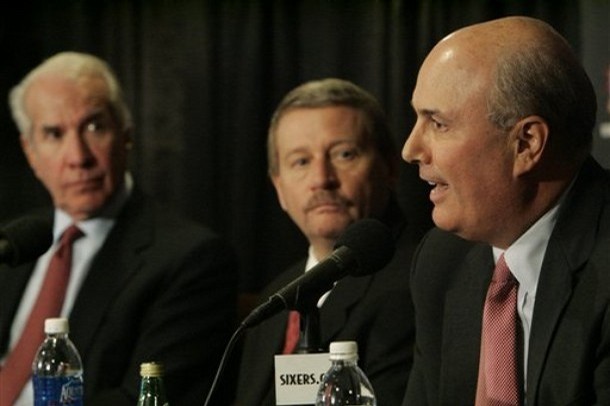 All right, it's not really a contest. There aren't any prizes. We're in bankruptcy here, for God's sake. You think we're awash in prizes?
How about a free subscription? Fine. You got a computer, you already got a free subscription. Clever how we worked that out, wasn't it? Doesn't cost you a dime.
Not that it keeps us from poking good-natured fun at other businesses that are struggling a little bit. Like the Sixers, who keep going to the mailbox in the morning looking for those season-ticket renewals, opening it, looking in, closing it, coming back in five minutes, still nothing.
Sports teams are smarter than newspapers. They charge money for tickets -- similar to a subscription -- but when they let you see the content for free (or as free as those cable TV crooks allow), they get money from the cable crooks. We should look into that. If you get your internet from Verizon or AT&T or AOL or Father Comcast or whomever, those guys should give us money if they want their users to see newspaper content. Otherwise, they get GinzuKnives.com and SaveTheMacaroons.com and that's it. Take a memo on that. Get back to me.