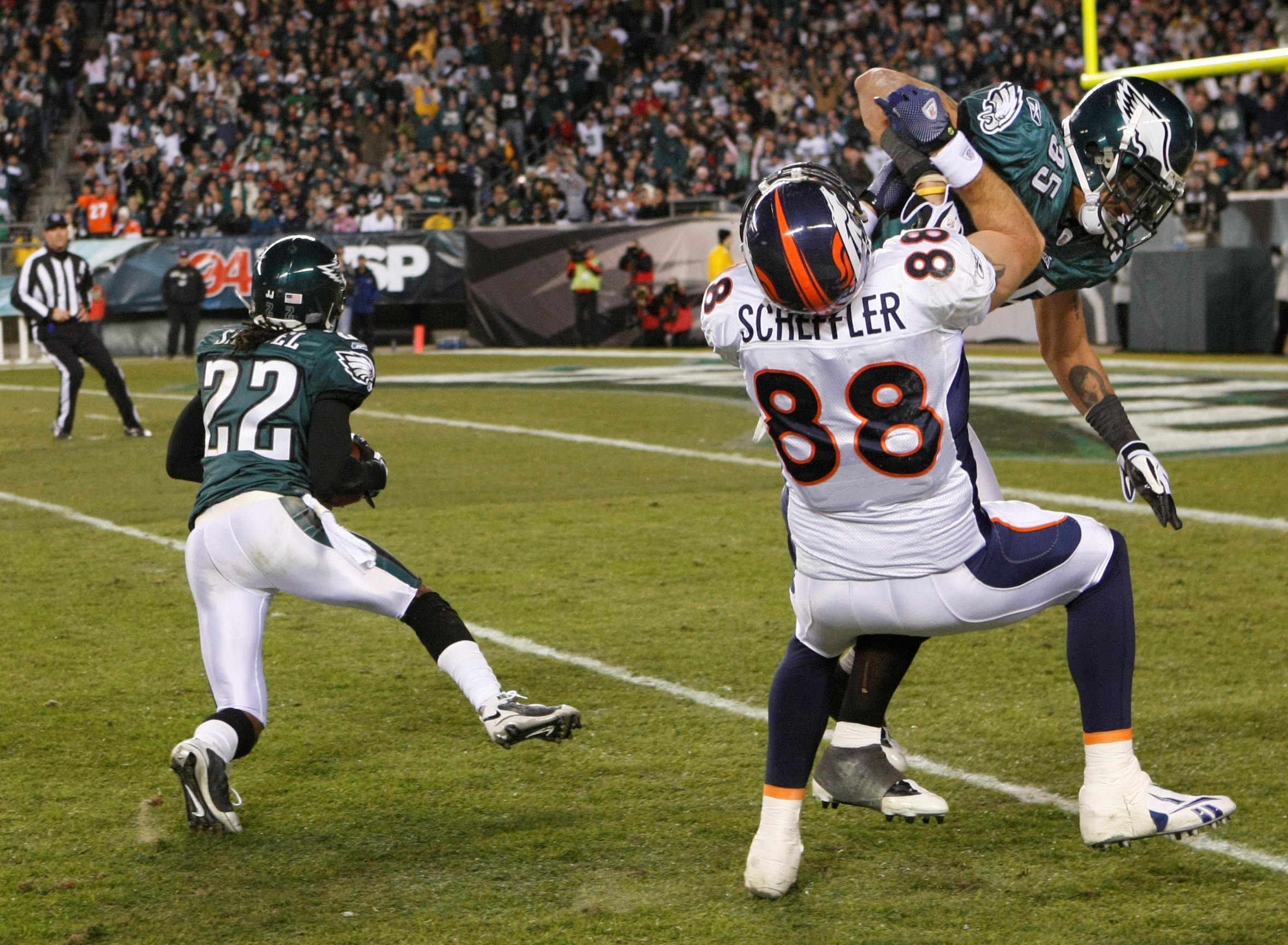 I knew I'd find that logon and password information eventually. Welcome back, Post Patterns.
Have gotten a good deal of mail and encouraging messages since writing a column for the Monday Inquirer about the Eagles' proclivity for taking penalties in general, and about the potentially disastrous one taken Sunday against Denver by rookie safety Macho Harris.
The YouTube of the hit on Denver tight end Tony Scheffler is embedded below, and I'm reposting the great still taken by Inquirer photographer Ron Cortes as Harris was knocking Scheffler out of the play and very nearly out of the Eastern time zone.
OK, what of it? Many of you feel that: a) the official blew the call, assessing the Eagles with an unnecessary roughness penalty when Harris was within his rights to lay out Scheffler after the Asante Samuel interception; b) hey, this is supposed to be tackle football; c) anyone who criticizes Harris for this hit must prefer ballet; and d) E-A-G-L-E-S.