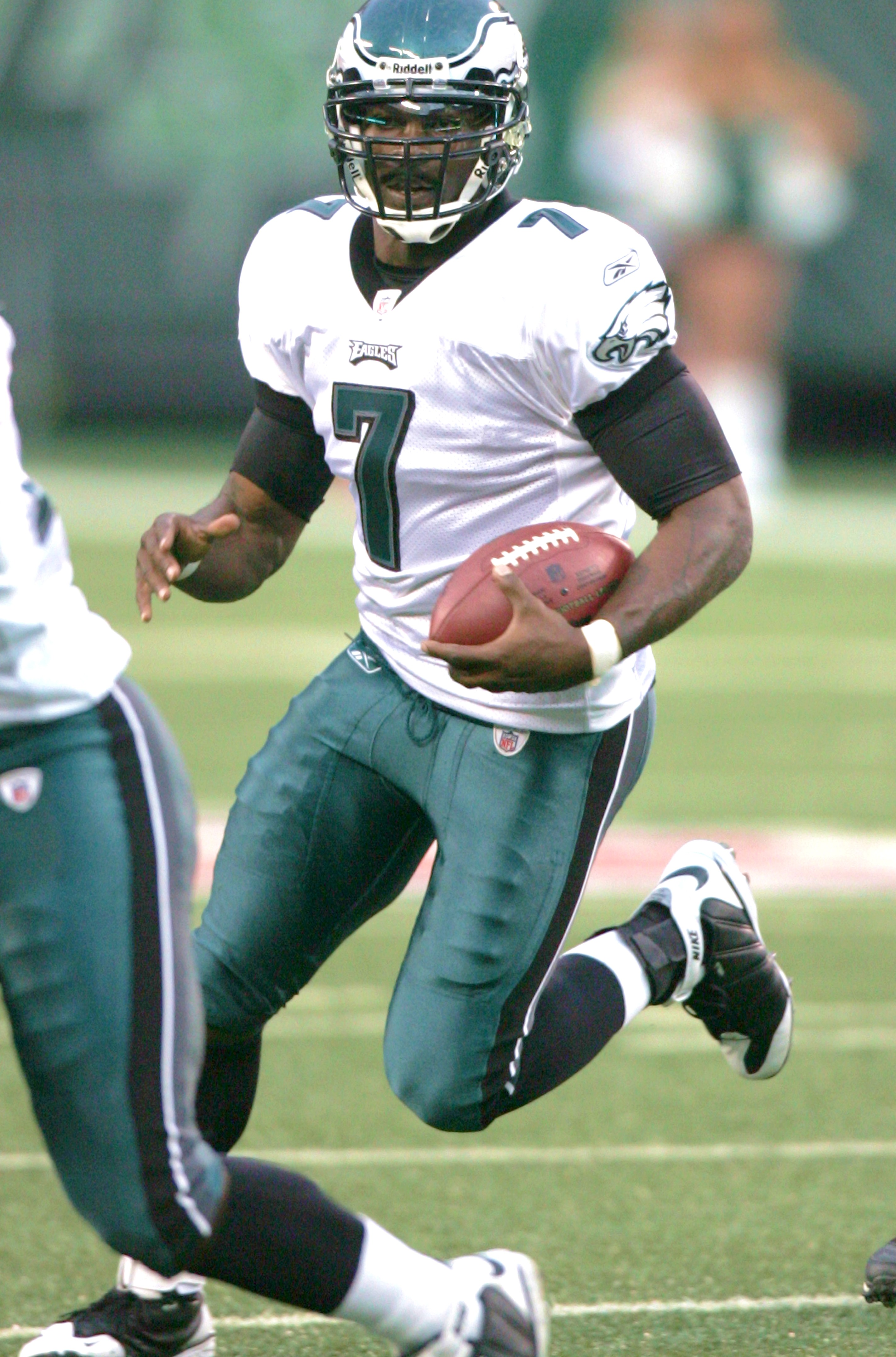 A funny thing happened on the way to the end of the exhibition season Thursday night in Giants Stadium. Somewhere along the way in the second half, New York Jets coach Rex Ryan broke the rules.
The rules are unwritten, but they go something like this: In the preseason, don't be a jerk. Just play basic defensive formations, don't blitz, don't get anybody on the other team hurt in a meaningless game for no reason -- unless you'd like to have that happen to your team, too.
By the end of the game, it got a little silly. On the next-to-last Eagles' drive, the final one with Michael Vick at quarterback. Ryan's defense used a stunt blitz to send third-string linebacker Larry Izzo and pancake Vick. Tsk, tsk, Rex.
At some point, Andy Reid had his team retaliate a little, but not much. The Eagles were just trying to get out of there in one piece and put their hectic little training camp and exhibition season behind them.
Afterward, Ryan made a big joke of it.
"We were playing vanilla defense, both of us, until it got real competitive at the end. A call or two slipped in there on both sides, them as well as us," he said.
But who started it?
"I think they're going to say I did, but I don't believe I did. We ran a four-man rush and I don't think they did a good job of identifying the fourth guy. That's what led to the fumble for Vick. Then they started to blitz," Ryan said.
Oh, that's a kneeslapper. "Didn't do a good job of identifying the fourth guy." Of course, it's tough to identify him when he isn't a lineman. Vick was sacked by linebacker Marques Murrell on the fumble play, but whatever.
The question is whether this is just gamesmanship and trying to win (?) an exhibition contest and getting a little competitive about it, as Ryan said happened, or something more. Maybe it was just those old Ryan genes coming out. The crazy apple doesn't fall far from the crazy apple tree and so forth. If Buddy was watching back on the ranch, I'm sure he loved it.
The other possibility is that Vick's presence on the field might bring out a special ire in opposing teams and coaches. We've thought about hostile reactions from the stands on the road, but not much thought has been given to whether there's a few Cocker Spaniel lovers in the NFL coaching ranks, or guys who passed on taking a chance with Vick and would like to prove themselves correct.
That will be worth watching. Because in the regular season, there are rules, too, but "no blitzing" isn't one of them.
(Inquirer Staff Photo by David Swanson)