Archive: May, 2009
Bob Ford, Inquirer Sports Columnist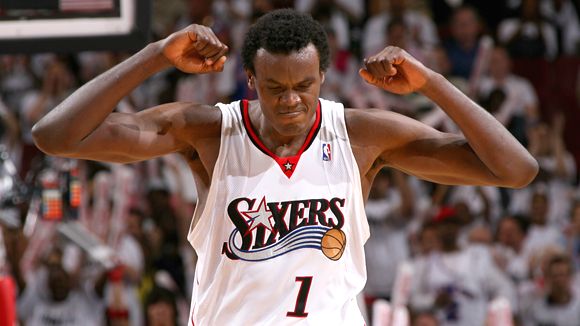 Not that he can't play at all, not that he doesn't do some things that are quite good -- all right, one thing, block shots -- but an instinctive, read-and-respond motion offense is just not the place for our Sam Dalembert.
I tried to make that point in the Sunday Inquirer as we took a stab at predicting the future under new coach Eddie Jordan, who is a motion offense kind of guy.
Beat writer Kate Fagan looked at it from another angle, from the perspective of how the backcourt will have to adjust and what kind of players are required there.
Bob Ford, Inquirer Sports Columnist
"You don't have to call me darling, darling. You never even called me by my name."
-- Steve Goodman
Nothing like a good, old country song to put that lingering divorce spat between the Dallas Cowboys and our good buddy Terrell Owens into perspective.
Bob Ford, Inquirer Sports Columnist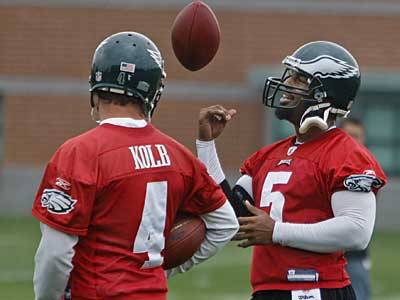 Cornerback Ellis Hobbs said an interesting thing this week when someone asked if it felt a little strange for him, as an established veteran, to be at a non-mandatory Organized Team Activity usually reserved for rookies, free agents and selected veterans trying to hold onto their jobs.
"No, brother. I came from New England. Everybody's there. If you could walk, you were there," he said. "It was voluntary-mandatory, if you know what I mean."
We know what you mean, and maybe some of that undercurrent of discipline -- even if the NFLPA might disagree -- is why the Patriots won three Super Bowls recently. It is certainly why quarterback Tom Brady was there this week, getting a jump on knowing the new guys and re-acquainting with the old guys.
Poll: Should McNabb participate in OTAs?

(906 votes)
Bob Ford, Inquirer Sports Columnist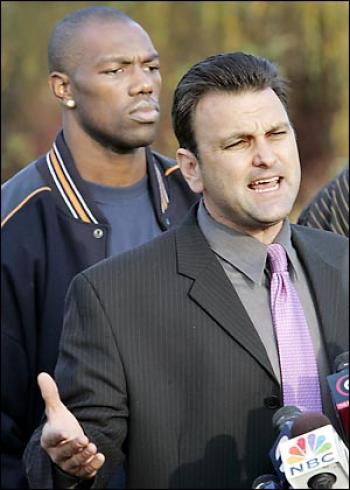 Hard to know who to root for here: the highly paid athlete with a false sense of his own leverage, or the sports agent who preens and preys on the market?
Let's call it a tie. Nevertheless, Anquan Boldin, unhappy with the pace of negotiations with the Cardinals to get him either: a) a big, fat raise, or b) a trade out of town and...then, a big fat raise, has fired Drew Rosenhaus as his agent.
Rosenhaus will simply face the cameras and say, "Next client." but Boldin's options aren't great, either. He won't get the $10 million a year upgrade he's seeking and, according to that loose-lipped Andy Reid, the Cardinals don't really want to trade him.
Bob Ford, Inquirer Sports Columnist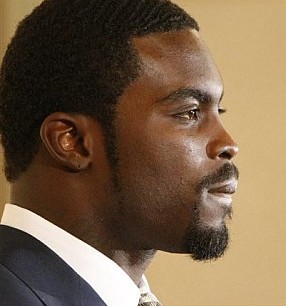 Michael Vick went to court to visit with his probation officer on Friday, and one of the first things those guys always ask is if you are looking for employment.
Until mid-July, Vick is just looking to get this damn monitoring device off his ankle, the one that will make sure he remains home under the home-confinement portion of his federal sentence for animal cruelty and lying about it and all sorts of unsavory things.
There is a certain irony to Vick being fitted for what is essentially a collar-like device, and then being penned up, but we'll leave that where it is.
Bob Ford, Inquirer Sports Columnist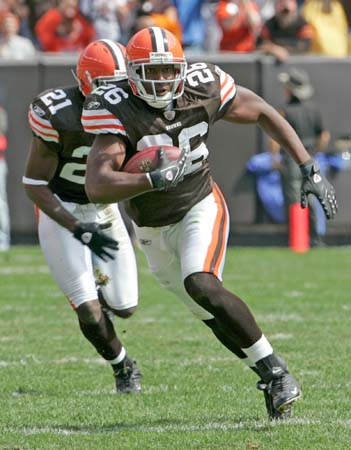 Brookie said Sean Jones was a good story and he's always right, so read what the new safety with the Eagles has to say in the Friday Inquirer.
Jones took a one-year deal with the Eagles after the Browns chose not to keep him. He is in his sixth NFL season, but has only been a starter three years. The Eagles see him as a strong safety, which puts him behind Quintin Mikell, but if Jones shows enough to the Eagles, it is possible he either gets the free safety job from Quintin Demps, or that Mikell moves to free and Jones gets the strong safety job.
He's a big guy, 6-foot-1 and 225 pounds, and says he can't wait to start hitting, but all defensive guys say that. He has the motivation of needing to get a contract beyond next season and that never hurts, either.
Bob Ford, Inquirer Sports Columnist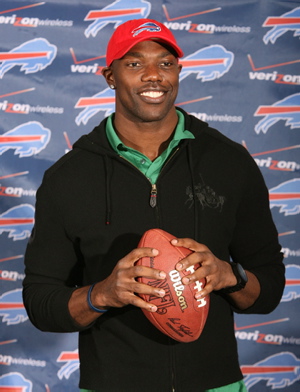 There is a joke somewhere in here about getting the key to the city of Buffalo, but that would only bring some more nasty e-mails from upstate New York pointing out that it has finally stopped snowing, or at least tapered off to flurries.
Terrell Owens showed up for the OTA's at Buffalo Bills camp this week and, heavens, you'd have thought it was a big deal. The mayor did in fact greet him and present him with the ceremonial key to the city. Fans met him at the airport.
He co-hosted one of the nightly television sports reports, leading off with, "The top story tonight is...I'm here."
Bob Ford, Inquirer Sports Columnist
Our buddy Matt Mosley over at ESPN.com ranks the five best off-season moves made by teams in the NFC East and thinks the Eagles made more than the other guys.
Here's his take on the brightest moves so far.
Now, all of us would have our own lists and we can quibble with someone else's, but there's no disputing that the addition of Jason Peters at left tackle and the combined drafting of offensive threats Jeremy Maclin and LeSean McCoy make the Eagles a much more dangerous and effective offensive team heading into the 2009 schedule.
Bob Ford, Inquirer Sports Columnist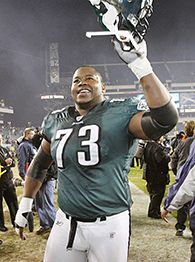 There are a couple of ways to interpret the Eagles' quiet little depth chart shuffle that the Post Patterns crew posted on Sunday.
Figuring out how Shawn Andrews will interpret it is another matter, of course. He has been working through personal issues and physical issues and it's been a confusing time for a kid who has always seemed to look at the world a little differently.
Shawn is now listed as the right tackle and brother Stacy is the right guard on the depth chart for the Eagles. Up until this point, the positions were always reversed, but Andy Reid is telling us, and the players, the new order is how he wants things to work.
Bob Ford, Inquirer Sports Columnist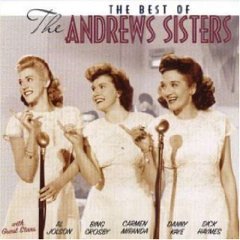 There wasn't a press release or an announcement, but the Eagles have indicated a significant shift in direction this week with an updated "unofficial" depth chart on the team's web site.
Andy Reid had indicated the team would look at playing Shawn Andrews at right tackle and just-acquired brother Stacy Andrews at right guard this season. Reid said Andrews was drafted as a tackle project, but placed at guard only because the tackle slots were already manned.
Well, they aren't just looking at it, as the Eagles head into the first of two OTA camps this week. Shawn is the tackle and Stacy the guard on the depth chart.