Archive: August, 2013
Thomas Fitzgerald

, Inquirer Politics Writer
Pennsylvania Gov. Tom Corbett's (R) poll numbers continue to drop, according to a new Franklin & Marshall College survey of registered voters out Thursday morning with his lowest showing yet.
Only one in five voters believes Corbett has done a good enough job to have earned a second term, the poll found. As one might expect, 7 percent of Democrats and 22 percent of independents favor re-electing him at this point, but the shocking thing is that less than half of his fellow Republicans – 38 percent – agree.
Thomas Fitzgerald

, Inquirer Politics Writer

National pundits call Pennsylvania's Republican Gov. Tom Corbett a "dead man walking" in the 2014 election cycle, citing his underwater approval ratings, lukewarm support from some in the GOP and a large Democratic field of challengers.

But the Democrats are swimming against deep historical currents, according a new analysis of the state's voting patterns by Smart Politics, a numbers-crunching website from the University of Minnesota's Humphrey School of Public Affairs.
Thomas Fitzgerald

, Inquirer Politics Writer
SCRANTON - Without an introduction from the stage, U.S. Sen. Bob Casey (D.,Pa.) stepped into the gym at Lackawanna College Friday, preceding the president and vice president, and began shaking hands.
Cheers rose as the crowd recognized the hometown hero on sight.
Thomas Fitzgerald

, Inquirer Politics Writer
U.S. Rep. Allyson Schwartz's campaign wants to prove to Democrats that she is the dominant primary candidate for governor with the best chance to beat Gov. Corbett – and that her identification with abortion rights is not the general-election vulnerability some in the party fear.
So the campaign this week released parts of two internal polls taken over the summer, one of likely Democratic primary voters, and the other of likely general-election voters.
Thomas Fitzgerald

, Inquirer Politics Writer

Powerful Philadelphia building trades leader Pat Gillespie Thursday announced that he is supporting Katie McGinty in the 2014 Democratic primary for governor of Pennsyvlania.

"She knows how to create jobs for Pennsylvania's men and women," Gillespie said in a statement. "Katie is committed to rebuilding our middle class by supporting policies that will attract jobs that pay livable wages. Simply put, I support Katie McGinty for Governor because she'll fight for working men and women and she is the strongest candidate to take on Governor Tom Corbett next fall."

Gillespie has been business manager of the Philadelphia Building and Construction Trades Council since 1982, one of the best-known and respected labor leaders in the state. He was a union operating engineer, and later became a leader of Operating Engineers Local 542, before moving to the building-trades council.
Thomas Fitzgerald

, Inquirer Politics Writer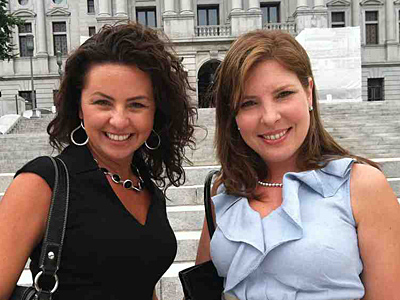 What's a nice tea party leader doing in a place like this?
Ana Puig of Bucks County, a leader in the tea party movement since its earliest days in 2009, has a new job: legislative liaison for the Pennsylvania Department of Revenue.
Thomas Fitzgerald

, Inquirer Politics Writer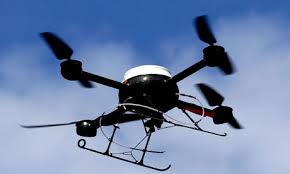 Americans back the use of unmanned aerial surveillance drones in aspects of domestic law enforcement, but a majority favors requiring court orders before the vehicles can be deployed, according to a new Monmouth University Poll.
The public is less supportive of using armed drones, however, the poll finds.
Thomas Fitzgerald

, Inquirer Politics Writer

Pennsylvania ranks third in the amount of money donated to the Ready for Hillary political action committee, generating $67,500 of the $1.25 million raised in the first half of this year, according to an analysis by Political MoneyLine.

The PAC is part of a vast campaign-in-waiting for Hillary Clinton's expected run for the White House in 2016. Its stated goal is to build a grassroots network of supporters, gathering email addresses and phone numbers of potential supporters.