Archive: July, 2013
Thomas Fitzgerald

, Inquirer Politics Writer
Former U.S. Rep. Marjorie Margolies Wednesday picked up her second big Philadelphia endorsement in the 13th congressional district Democratic primary, from state Sen. Shirley Kitchen, who represents the Olney section.
Kitchen, the second black woman ever elected to the Pennsylvania Senate, cited as examples of Margolies' values her efforts to fund women's health clinics in Conshohocken and to lower infant mortality in Norristown. When she was in Congress from 1993-1995, Margolies won federal budget earmarks for those projects; Republicans took control of the House in 1994 and cut the authorized spending.
Thomas Fitzgerald

, Inquirer Politics Writer

A postal workers local union has endorsed state Rep. Brendan Boyle of Northeast Philadelphia in the already crowded Democratic primary for U.S. House in the 13th congressional district.

Boyle, who has built his campaign so far on organized labor support, announced the backing of American Postal Workers Union Local 7048 on Tuesday. The local represents about 500 employees of the U.S. Postal Service.
Thomas Fitzgerald

, Inquirer Politics Writer
The Federal Election Commission wants Joe Sestak to clarify his intentions about the 2016 race for U.S. Senate.
Sestak, having passed the threshold of merely exploring a run, must either disavow his candidacy or declare that he is indeed seeking election to the Senate, the federal regulatory agency said in a June 26 letter to the former congressman's campaign committee.
Thomas Fitzgerald

, Inquirer Politics Writer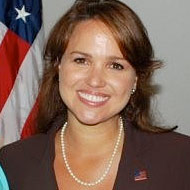 Christine O'Donnell, the upstart tea party Senate candidate who rocked 2010 Delaware's Republican primary, may have had her private tax records illegally accessed during her campaign, The Washington Times newspaper reported.
The IRS told O'Donnell two years later that an official in the Delaware state government had looked at her files, the same day that there was a flurry of publicity about a lien the tax agency had placed on a house she owned. The story came out in March 2010 as O'Donnell announced her candidacy for the GOP Senate nomination, challenging then-Rep. Mike Castle (R).
Thomas Fitzgerald

, Inquirer Politics Writer

Contrary to what a certain great writer said, there are second acts in American lives. Democratic gubernatorial candidate Tom Wolf is using his to make a first impression.

Wolf, who was state revenue secretary under former Gov. Ed Rendell (D), sold his family building-products business in 2006 and "retired" to public service. But when the Wolf Organization started to crumble amid the housing crash a few years later, he bought back the company and nursed it to prosperity.
Thomas Fitzgerald

, Inquirer Politics Writer
Pennsylvania should allow the medical use of marijuana, reduce penalties for possession of small amounts of weed and look to legalize the drug by 2017, according to a proposal by John Hanger, Democratic candidate for governor.
Hanger said the staged approach to legalizing pot would help reduce prison overcrowding, ease the problem of racial disparity in drug arrests and save millions of dollars.
Thomas Fitzgerald

, Inquirer Politics Writer
Pennsylvania Democrats are banging away at Gov. Corbett in a new web video ad that terms the Republican a failure on jobs who is too cozy with special interests and "fits right in" with the Harrisburg he promised to change.
"What's Tom Corbett's real record?" the ad's voice over says." Job growth's dropped from seventh to 46th in the nation. Tax breaks for his donors. Perks, raises for staff. Playing politics. Failed policies. Tom Corbett hasn't changed Harrisburg – he's fit right in."
Thomas Fitzgerald

, Inquirer Politics Writer

The line of Democrats running for governor has grown longer, with Lebanon County Commissioner Jo Ellen Litz announced her candidacy Tuesday on the state Capitol steps in Harrisburg.

"I have a network of friends and colleagues across the state," Litz, who leads a statewide organization for county commissioners, said, according to the online subscription news service Capitolwire. "Not that I'm well known, but I think I have a shot at this. My heart is telling me to do it."

Lebanon County is ruby red, one of the most Republican counties in the state. FDR was the last Democratic presidential candidate to win there, in 1936.