Archive: July, 2012
Thomas Fitzgerald

, Inquirer Politics Writer

A pair of speakers at a Republican victory rally Monday afternoon in Lancaster were unsparing in their contempt for Sen. Bob Casey (D.,Pa.), including the party's nominee to replace him, businessman Tom Smith.

"Bobby Casey is not Robert Casey," said state Rep. Scott Boyd, newly elected chairman of the Lancaster County GOP, referring to the late former governor and namesake of the incumbent senator. "The nut fell far from the tree on this one," Boyd said, to laughter and applause.

In particular, he said, young Casey lacks his father's intellect, as evinced by his record of voting with the positions of "Barack Hussein Obama" on 95 percent of roll call votes.
June was a good month for super PACs.
A very lucrative month.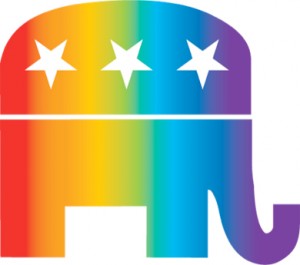 Not all Republican billionaires create super PACs tofund stauch conservative causes.
A New York hedge fund manager, one of the GOP's major fundraisers, has created a super Pac that will encourage Republican candidates to back same-sex marriage, reports the Sunlight Foundation.
The filing, made public by the Federal Election Commission on Thursday, shows Paul E. Singer contributed $1 million to establish the new American Unity Inc. super PAC.
Thomas Fitzgerald

, Inquirer Politics Writer

Pennsylvania's Republican candidate for U.S. Senate, Tom Smith, said Thursday that he may be willing to release some of his tax returns.

"You know I've never been asked that question," Smith said in a brief interview after a press conference with Republican National Chairman Reince Priebus in Philadelphia. "You're on new terrain here. If we get asked that, we'll consider it. I don't know. I don't have any thoughts on that whatsoever. I never thought anybody would ask to see my tax returns."

The tax return question has been prominent in politics lately, as GOP presidential candidate Mitt Romney faces pressure to release more than the two years of information he has released. Romney has had in the past overseas bank accounts that the Obama campaign has used to attack him.
Supreme Court Justice Anthonin Scalia parried with CNN's Piers Morgan last night, in a rare and revealing interview that included lengthy discussions about political fundraising, 1st Amendment rights, and Roe v. Wade.
Here are some excerpts from their conversation:
On political fundraising
Thomas Fitzgerald

, Inquirer Politics Writer

Pennsylvania's Republican U.S. Senate candidate Tom Smith launched a website Wednesday that portrays incumbent Democratic Sen. Bob Casey as ineffective, not to mention a tool of President Obama. Appropriately enough to the argument, the website is called www.senatorzero.com.

Smith's main points: Casey sponsored 324 bills so far in the Senate, and zero of them have been enacted. He has voted with Obama 95 percent of the time.

The website features a video that is a mini silent film, with a jerky image of Casey that makes him look like a Keystone Cop - and a piano score.
Thomas Fitzgerald

, Inquirer Politics Writer

Republican Mitt Romney argued Tuesday in western Pennsylvania that the nation's economic problems stem from President Obama's ignorance of, and contempt for, how business works.

"He said this: 'If you've got a business, you didn't build that. Somebody else made that happen,' " Romney told about 1,000 at a gas drilling services company in North Huntingdon, Pa. "That somebody else is government, in his view."

Romney, the former Massachusetts governor, was referring to a remark Obama made that successful businesses owners did not build their enterprises alone, but had help from the government in many cases, via public investments in research, roads and other infrastructure such as the Internet.
Thomas Fitzgerald

, Inquirer Politics Writer

Republican Mitt Romney is using a successful small business, Horizontal Wireline Services, as the backdrop for a rally Tuesday in Irwin, Pa., outside Pittsburgh. No doubt he will celebrate the young company, which services shale-drilling operations, and continue to press the attack on President Obama for showering federal stimulus money on political allies and donors.

Meanwhile, the AFL-CIO is hoping that people will spare a thought for those who used to work 25 miles south in Scottdale, at an American Pad & Paper plant – a piece of a company that went bankrupt after it was acquired by Bain Capital, the private-equity firm Romney founded.

When Bain bought American Pad & Paper from Mead Corp. for $40 million in a 1992 leveraged buyout 1992, the company had four facilities in Pennsylvania. In a much-discussed story of this election cycle, Bain loaded its new company with debt in trying to make a go of it (and pay its management fees); ultimately Bain liquidated its interests in 1999, claiming a profit of $102 million.