Archive: April, 2012
Thomas Fitzgerald

, Inquirer Politics Writer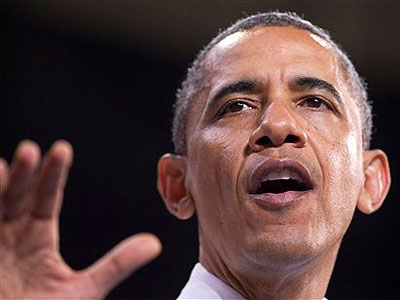 House Speaker John Boehner Thursday called President Obama's visits to college campuses in three battleground states this week "pathetic" political posturing and said the president's reelection campaign should reimburse taxpayers for the travel.
Obama traveled to universities in North Carolina, Iowa and Colorado to urge Congress to stop the interest rate on federal student loans from doubling July 1 from 3.4 percent to 6.8 percent. Boehner said that Republicans as well as Democrats want to prevent the bump, but there is a predictable stand-off over how to pay for the $6 billion cost.
"Our country's facing some major economic and fiscal challenges, yet here's the president wasting time on a fake fight to try to gain his own re-election," Boehner (R.,Ohio) said. "These are the types of political stunts and, frankly, they aren't worth it and worthy of his office. This is the biggest job in the world, and I've never seen a president make it smaller."
Thomas Fitzgerald

, Inquirer Politics Writer

Rick Santorum is not going to give it up easily. He's looking for at least a little sweet talk and some kind of commitment first.

Eight days after suspending his own campaign for president, Santorum has yet to endorse the certain Republican nominee, Mitt Romney. It had seemed there was a perfect opportunity for a party unity event on Tuesday morning, when Romney visited a Pittsburgh suburb, but Santorum was not there.

Indeed, the former U.S. senator from Pittsburgh had told 4,000 supporters on a conference call just hours before that event that he was fine if they wanted to vote for him in next Tuesday's Pennsylvania GOP primary, or in any upcoming contest, for that matter. He declined to endorse Romney and did not even mention him.
Thomas Fitzgerald

, Inquirer Politics Writer

Mitt Romney seems to struggle when it comes to filling those awkward conversational lulls with small talk, often blurting out phrases that help Democrats portray him as Not Like Us.

The latest: Romney disrespected cookies from the beloved Bethel Bakery in the South Hills of Pittsburgh.

On Tuesday, the all-but-sure Republican nominee was meeting with some regular-folks voters at a picnic table in Bethel Park, to talk about taxes and the economy. It was not exactly a natural moment, with reporters and camera crews staring at them all like visitors to the monkey cage. Romney tried to loosen people up with a joke.
Thomas Fitzgerald

, Inquirer Politics Writer

From Tom Infield:

Steven Welch, on the attack against Tom Smith in the Republican primary for U.S. Senate, amped up the volume Thursday with a YouTube video in which his campaign casts Smith's performance on the campaign trail as "rambling, incoherent" and "insanely idiotic."
Thomas Fitzgerald

, Inquirer Politics Writer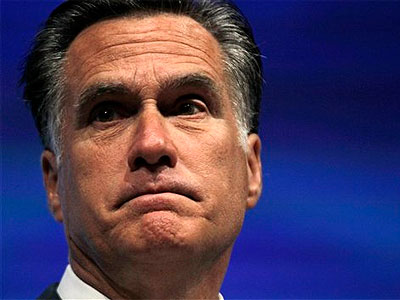 The "tea" in "tea party" is more than a reference to the historic Boston Harbor tax protest; it's an acronym, meaning "taxed enough already."
Presumptive Republican nominee Mitt Romney is headed to Philadelphia Monday for a tax day summit with the Independence Hall Tea Party Association, and Democrats are planning to greet him, betting that many tea party sympathizers might be surprised to learn that they pay a much higher tax rate than the multimillionaire Romney.
Romney paid a 13.9 percent tax rate in 2010, the only year of tax returns the candidate has made public – much smaller bite than faced by the majority of middle class taxpayers, largely because most of his income that year came from investments, which are taxed as capital gains instead of wages (earned income).
Thomas Fitzgerald

, Inquirer Politics Writer

Steve Welch is going on the attack in Pennsylvania's Republican U.S. Senate primary, launching a television ad that portrays leading rival Tom Smith as a fake Republican with the aid of an Elvis impersonator.

"Not only was Tom Smith a registered Democrat for 42-years, but as an elected Democratic official he raised taxes on his constituents 9 different times," said Peter Towey, Welch campaign manager. "Plain and simple: Conservatives don't raise taxes on their constituents. This new ad enlightens Republican voters to a liberal past that Tom Smith is desperately trying to keep secret."

The past Democratic allegiances of both candidates have been points of contention in the six-candidate race, in which polls show a majority of likely GOP voters don't know much about the contenders.
Thomas Fitzgerald

, Inquirer Politics Writer

Mitt Romney's presidential campaign asked television stations across Pennsylvania to pull an attack against rival Rick Santorum that was scheduled to begin running Monday, in light of the serious illness of Santorum's 3-year-old daughter.

"We have done this out of deference to Sen. Santorum's decision to suspend his campaign for personal reasons," said Andrea Saul, press secretary for the Romney campaign.

Santorum was planning private campaign meetings Monday but canceled them because his daughter Bella, who has the genetic disorder Trisomy 18, is hospitalized. He is scheduled to begin active campaigning in his home state Tuesday, ahead of the April 24 Pennsylvania GOP primary.
Thomas Fitzgerald

, Inquirer Politics Writer

With Jeremy Roebuck:

By purchasing millions of television ad time in Pennsylvania, Mitt Romney hopes to end the Republican presidential race by smashing former Sen. Rick Santorum into oblivion in the April 24 primary.

The Romney campaign has already spent just under $1.9 million, according to media trackers in both parties. Sources say the buy will eventually reach $2.9 million.