Archive: March, 2013
Thomas Fitzgerald

, Inquirer Politics Writer

Montgomery County Commissioner Bruce Castor (R) has been exploring a primary challenge to Pennsylvania Gov. Corbett for months, critiquing the incumbent from the right on fiscal and other issues.

Now comes a new website that attacks Castor's record, a sign that Corbett backers may be taking him more seriously, or at least do not wish to let him blast away unrebutted. The site, www.CastorWatch.com, argues that his record as commissioner and former county prosecutor shows he is not a real conservative.
Thomas Fitzgerald

, Inquirer Politics Writer
With the U.S. Supreme Court holding its second straight day of arguments on same-sex marriage cases Wednesday, it is interesting to note that public opinion in Pennsylvania has shifted in favor of legal matrimony for gay and lesbian couples over the past few years.
To be sure, voters support same-sex marriage by relatively narrow margins in the state, and the issue remains controversial. There are no serious moves in the legislature to legalize it, for instance. Pennsylvania, a slow-to-change state, has seen movement on the issue nonetheless, as have other states and the nation as a whole.
Thomas Fitzgerald

, Inquirer Politics Writer
Democratic National Committee robocalls will begin going out in 10 key Pennsylvania state Senate districts represented by Republicans Monday, asking voters to pressure their senators to oppose a GOP plan to change the way the state awards its electoral votes in presidential elections.
Half of the calls are targeted at senators in metropolitan Philadelphia, including Majority Leader Dominic Pileggi (R.,Chester), the chief sponsor of the electoral-college bill. It would split Pennsylvania's electoral votes among presidential candidates based on their percentage of the popular vote, with two votes to the statewide winner, instead of the traditional winner-take-all system.
Thomas Fitzgerald

, Inquirer Politics Writer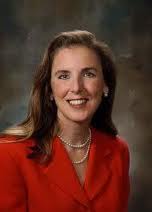 The list of Democrats considering running for governor keeps growing.
Kathleen McGinty, former secretary of the Department of Environmental Protection and an adviser in the Clinton White House, is forming an exploratory committee that will allow her to raise money while weighing a potential campaign for the nomination to take on Gov. Corbett in 2014.
Thomas Fitzgerald

, Inquirer Politics Writer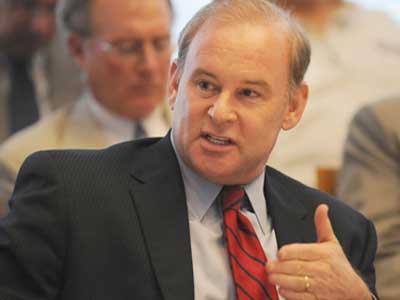 State Treasurer Rob McCord has hired as a senior political adviser and fundraiser the man responsible for drumming up $16 million last year for the reelection campaign of Sen. Bob Casey, sure to be seen among politicos as a sign that the treasurer is limbering up to run for the Democratic nomination for governor.
Mike Butler was the finance director in 2010 for Dan Onorato's gubernatorial campaign, and earlier had been the western Pennsylvania fundraiser for Casey's epic 2006 victory over former Republican Sen. Rick Santorum. All told, Butler has raised more than $50 million for statewide Democratic candidates in the state, according to The McCord Committee, the treasurer's political organization.
Thomas Fitzgerald

, Inquirer Politics Writer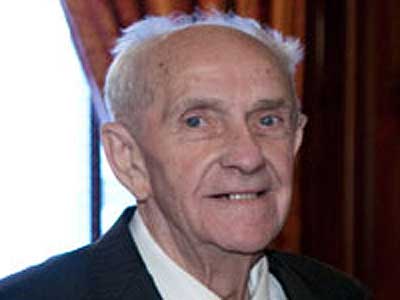 Harry Fawkes, a giant of Pennsylvania politics who was chairman of the Bucks County Republican Committee for four decades, died Tuesday. He was 83.
"His friendship and counsel will be missed by many," state GOP Chairman Rob Gleason said in a statement.
Thomas Fitzgerald

, Inquirer Politics Writer
Pennsylvania Gov. Corbett struggles with a 39 percent approval rating, a majority of registered voters say he does not deserve reelection, and several potential Democratic rivals would lead him in head-to-head matchups, according to a Quinnipiac University poll released Wednesday.
Women disapprove of Corbett's job performance 53 percent to 33 percent. He runs better among men, who approve 47 percent to 44 percent.
Fiftty-three percent of voters said the governor does not deserve reelection, to 35 percent who said he does.
Thomas Fitzgerald

, Inquirer Politics Writer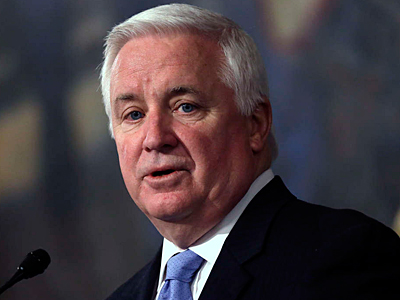 [updated] Pennsylvania Gov. Corbett, listed as one of the most vulnerable incumbents in the nation in next year's midterm elections, trails every Democrat he is matched against in a Public Policy Polling survey released Tuesday.
Rep. Allyson Schwartz, former Rep. Joe Sestak or state Treasurer Rob McCord would lead Corbett by 11 points at this moment, 45 percent to 34 percent, PPP finds. Against businessman and former revenue secretary Tom Wolf, Corbett would be 9 points behind (42-33) and against former state Environmental Protection head John Hanger, he'd trail by 7 points (41-34).