Archive: February, 2013
Thomas Fitzgerald

, Inquirer Politics Writer

State Sen. Vincent Hughes (D.,Phila.) and two civil rights leaders Thursday teed off on Republican legislation to award Pennsylvania's 20 electoral votes proportionally in future presidential elections, arguing that the move would reduce the influence of Latino and African American voters in the state.

It also would benefit the GOP, whose nominee has lost the state in each of the past six presidential elections.

"They tried to suppress the vote last year with burdensome Voter ID laws and now they want to rig the Electoral College to dilute the strength of traditionally Democratic constituencies," according to a statement from Hughes, NAACP President J. Whyatt Mondesire and former judge Nelson A. Diaz, a civil rights activist.
Thomas Fitzgerald

, Inquirer Politics Writer
Rep. Allyson Schwartz of Pennsylvania stepped down Wednesday as national finance chairwoman of the Demcoratic Congressional Campaign Committee for the 2014 midterm cycle, clearing a potential obstacle to her anticipated run for governor.
Party leaders named Rep. Jim Himes of Connecticut to take over the time-consuming fundraising job, according to Democratic sources in Washington Wednesday. Himes, a third-term lawmaker, represents the Greenwich area 4th District, one of the wealthiest in the country, and is a member of the House Financial Services Committee, considered a great fundraising base because of its importance to Wall Street.
It would have been impossible for Schwartz, or anybody, to juggle the fundraising post with a full-scale campaign for higher office.
Thomas Fitzgerald

, Inquirer Politics Writer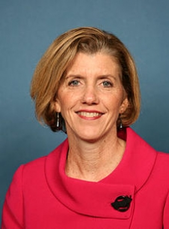 Former U.S. Rep. Kathy Dahlkemper is not going to join the rush-hour traffic of Democrats exploring campaigns for governor of Pennsylvania, and instead will run for Erie County Executive.
She issued a statement to the Erie Reader Monday night confirming her plans; the development also was reported by the website PoliticsPa.
"I would like to confirm and clarify my plans. I intend to run for Erie County Executive this year," Dahlkemper wrote to the weekly newspaper. "I have spent recent months pursuing various options, including a run for [Pennsylvania] Governor. I have decided that serving the people of northwest Pennsylvania as county executive affords me the greatest opportunity to help advance the region I love so much."
Thomas Fitzgerald

, Inquirer Politics Writer
Pennsylvania Attorney General Kathleen Kane smiled nervously Tuesday when Chris Matthews mentioned why he'd invited her on MSNBC's "Hardball": "I'm looking at people in public service who I can see a couple notches from now being national figures," Matthews, a Philadelphia native, said.
He added he was not going to ask her if she would like to run for president.
Kane, wisely, resisted the natural temptation to fill the silence that followed with a comment.
Visit NBCNews.com for breaking news, world news, and news about the economy
Thomas Fitzgerald

, Inquirer Politics Writer
Rep. Allyson Schwartz's increasing focus on a 2014 campaign for Pennsylvania governor could come into conflict with her role as fundraising chairman for House Democrats, leaving colleagues in the lurch as they prepare for the midterm elections.
Schwartz, of Jenkintown, was named to the post – one of four leadership positions in the Democratic Congressional Campaign Committee – in December. So far, the committee's efforts don't appear to be lagging; it raised $6.1 million in January, Schwartz's first full month on the fundraising job, compared to $4.4 million scooped up by the rival National Republican Congressional Committee.
What happens later if Schwartz decides to go through with a governor's race? It would be hard to raise the kind of money needed to defeat Republican incumbent Gov. Tom Corbett and, at the same time make sure the Democrats have the funding to give them a shot at taking back the House, or at least cutting into the GOP majority in that body. Shane Goldmacher lays it all out here in a piece for the National Journal.
Thomas Fitzgerald

, Inquirer Politics Writer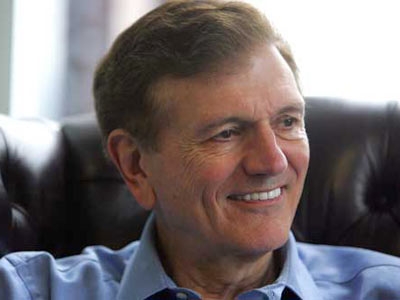 Tom Knox apparently doesn't want to be left out of the governor's race talk.
Knox, the millionaire businessman who was runner-up in the 2007 Democratic primary for mayor of Philadelphia, put out a release Monday that touted his hiring of veteran communications strategist Frank Keel as a sign of his intent to "mount another campaign for political office."
The release doesn't mention which office, specifically, but in a statement, Knox said that he is considering a run for the Democratic nomination to take on Gov. Corbett.
Thomas Fitzgerald

, Inquirer Politics Writer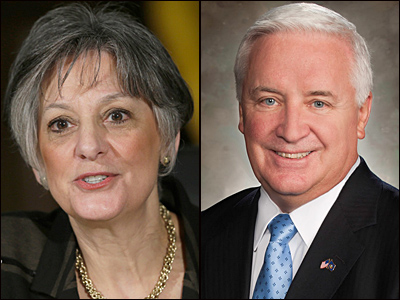 It's a new day, so here comes a fresh warning of Republican Gov. Tom Corbett's political fragility.
Premiere pundit Larry Sabato of the University of Virginia came out with a complete ranking of 2014's most competitive gubernatorial races Thursday, and Corbett was listed on "orange alert," apparently firmly on the highway to the danger zone. The Pennsylvania race rates a "toss-up," Sabato and his crew of experts wrote in the latest edition of The Crystal Ball.
Since the 1940s, Pennsylvania's two parties have swapped the governorship every eight years. "While Corbett has major problems, history may be on his side since he was just elected in 2010," Sabato wrote. "But these 'rules' of politics get broken sooner or later, and Corbett is sorely testing this rule."
Thomas Fitzgerald

, Inquirer Politics Writer

The permanent Obama campaign arrived Friday on the pavement outside the Langhorne office of U.S. Rep. Mike Fitzpatrick (R.,Pa.), in the form of 25 people huddled against the chill and joining voices to urge the congressman to back stricter gun control measures.

Organizing for Action, the successor to Obama's reelection campaign, and run by some of the same aides, had summoned the supporters with emails and phone calls, hoping to step up public pressure for one of the president's top legislative and regulatory priorities.

It was the first national "day of action" for the group, formed a month ago to try to turn the relative excitement of the campaign and the massive contact list of Obama supporters and volunteers into an advocacy force behind administration policy preferences. In the Philadelphia area, OFA also sent protestors to the offices of Republican Reps. Jim Gerlach and Patrick J. Meehan.