Archive: November, 2012
Thomas Fitzgerald

, Inquirer Politics Writer
President Obama will argue Friday that immediate renewal of lower Bush-era tax rates for the middle-class could prevent a "hit to consumer spending" during the holidays, as he visits a Montgomery County toy factory, according to a White House official.
The campaign-style stop is part of a stepped-up effort designed to pressure Republicans, who control the House and have blocking power in the Senate, to bend to the president's will in negotiations over a budget deal to avoid the fiscal cliff. If the two sides don't agree on a deficit-reduction plan by Dec. 31, the income tax cuts of 2001 and 2003 will expire and automatic budget cuts will begin.
That's the cliff, which experts say would have a recessionary effect on the economy.
Thomas Fitzgerald

, Inquirer Politics Writer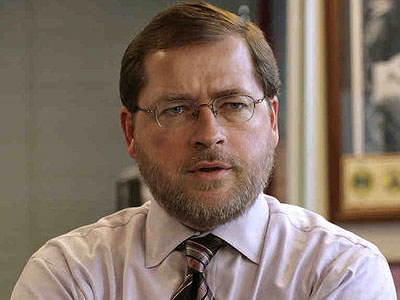 It may be a trial balloon, or it may be a real movement, but a growing number of Republican lawmakers are now saying they are willing to junk the Grover Norquist pledge they signed to oppose all tax increases if it would help get a deal to avert the "fiscal cliff."
Sen. Bob Corker (R.,Tenn.) was the latest to publicly distance himself from Norquist's Americans for Tax Reform advocacy group, speaking Monday on CBS This Morning. "I'm not obligated on the pledge," said Corker, about to begin his second term. "I made Tennesseans aware – I was just elected – the only thing I'm honoring is the oath I take when I serve, when I'm sworn in this January."
Thomas Fitzgerald

, Inquirer Politics Writer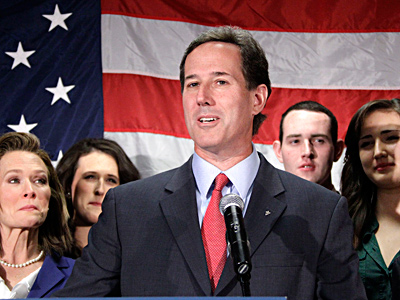 Rick Santorum is asking Americans to turn Black Friday into Red-White-and-Blue Friday.
How? By participating in the Made in the USA Christmas Challenge organized by Patriot Voices, the grassroots political committee founded by Santorum, the former Pennsylvania senator who ran for the Republican presidential nomination in 2012 and probably will again in 2016.
Patriot Voices wants people to pledge online to buy as many products as they can that are made in the U.S., starting on Black Friday and for the rest of the holiday shopping season.
Thomas Fitzgerald

, Inquirer Politics Writer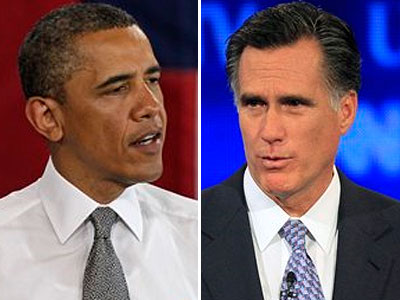 Whether shot in shades of gray through padlocked gates or from a bustling manufacturing floor, the American factory was the star of the show in about 10,000 unique political ads shown in the 2012 election.
That was one of the conclusions of an analysis by Kantar/CMAG for the American Alliance for Manufacturing, which found a huge increase in airtime devoted to ads about jobs, outsourcing and trade (especially with China).
"The factory visual has a lot of emotional appeal," said Elizabeth Wilner, vice president of Kantar/CMAG, a firm that tracks political advertising.
Thomas Fitzgerald

, Inquirer Politics Writer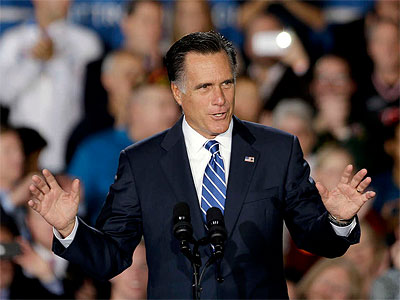 As I wrote in today's Inquirer, Republican nominee Mitt Romney is coming to Bucks County for a big rally Sunday afternoon.
The story, however, omitted the logistics for members of the public who would like to attend. The Romney campaign asks that guests to the event, at Shady Brook Farm, have a ticket - it's free, but reservations are requested.
To get a ticket, go to www.philly.com/PA and sign up, or else call (717) 746-8098.