Archive: January, 2013
Thomas Fitzgerald

, Inquirer Politics Writer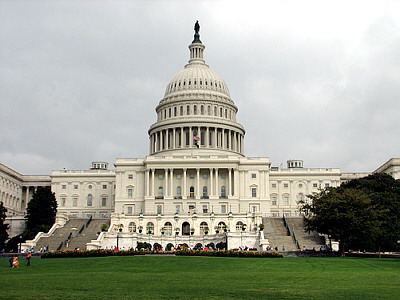 The 113th Congress that took office the first week of January is more diverse than ever, but it's still older, whiter, more male, richer and better-educated than the rest of America.
Those findings are courtesy of Measure of America, a project of the Social Science Research Council.
In fact, Congress outscores the people it represents in every measure of well-being, but one: life expectancy. The average lifespan for a U.S. citizen today is 78.9 years. Average congressional lifespan is 77.3 years. Is it the stress of the job? (Actually one major reason this number has been pulled down is that only about 18 percent of senators and representatives are women, and women live longer than men.)
Thomas Fitzgerald

, Inquirer Politics Writer

My Harrisburg colleague Angela Couloumbis helmed a story in today's wood pulp editions of The Philadelphia Inquirer about Pa. Gov. Tom Corbett's day on Tuesday, when a series of unfortunate events illustrated concisely the dilemma of being a poll-challenged chief executive trying to push a big agenda through a balky legislature while at the same time reinforcing his flanks for a reelection campaign.

The most pressing problem is the agenda and the lawmakers. The lousy poll that greeted his Tuesday does not necessarily mean he's in deep trouble when it comes to re-election (more on that later). Next week, Corbett his annual budget speech to the legislature, during which he will also introduce a plan to rein in skyrocketing public pension costs as well as find the billions needed for roads, bridges, and mass transit (gas-tax increase possibly required). Oh, and he also wants to privatize the state's antiquated system of state liquor stores.

As to reelection, now 21 months away – sure, Corbett's approval numbers are in the danger zone, and a slight majority of Pennsylvania voters in a Quinnipiac University poll released Tuesday (51 percent) said he does not deserve reelection. And a whole bunch of Democrats are salivating at the possibility of winning the nomination to run against him. But 2014 is going to be an off-year election, without the Democrat-turnout-boosting presidential race atop the ballot. And other polls have shown that very few voters actually know much about the potential Democratic contenders. Remember, nobody has dropped a book of opposition research on any of them yet, nor run a single comparative or attack TV ad against any of them.
Thomas Fitzgerald

, Inquirer Politics Writer
At midterm, Gov. Tom Corbett finds himself in the hole with Pennsylvania voters, who disapprove of the job he is doing 42 percent to 36 percent, according to a Quinnipiac University poll released Tuesday.
A strong negative rating from women and lackluster support among Republicans are driving the low approval rating. Women disapprove of Corbett's performance 45 percent to 31 percent, while men narrowly give him a thumbs-up, 41 percent to 37 percent – a large gender gap.
By 51 percent to 31 percent, Pennsylvania voters say that Corbett, a Republican, does not deserve to be reelected. Only 49 percent of GOP voters would support him if the election ere held today.
Thomas Fitzgerald

, Inquirer Politics Writer
President Obama begins his second term with low expectations, according to the latest public opinion survey from the NBC/Wall Street Journal Poll.
That's probably a good thing, since second terms often go awry; historians speak of the "second term curse."
Consider Bill Clinton, impeached and then acquitted, for lying under oath about his sexual affair with White House intern Monica Lewinsky, the investigation of which consumed his second term. Ronald Reagan was ensnared in the Iran-Contra scandal, involving the illegal sale of arms to Iran in an effort to return U.S. hostages, and the diversion of the profits to support troops seeking to overthrow the communist government of Nicaragua – a violation of a law prohibiting funding for the conflict. George W. Bush's second term was hobbled by two increasingly unpopular wars and the early days of the financial crash that triggered the Great Recession.
Thomas Fitzgerald

, Inquirer Politics Writer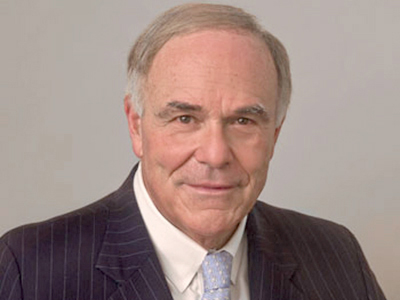 Former Pennsylvania Gov. Ed Rendell (D) recently was approached by a key adviser to New York's Mayor Michael Bloomberg, who tried to recruit him to renter politics and run for mayor of the Big Apple. It seems that Bloomberg, a notoriously picky manager who built a massive media empire and who has waged war as mayor against cigarettes, trans-fats and Big Gulps, has been less than impressed with the roster of his would-be successors.
"Pure B.S.," Rendell, who was born in Manhattan, said of the idea that he would seek to govern his native city. He did, however, seem amused by the buzz that mention of his possible candidacy had generated in the Acela Corridor's media-political complex. It was touched off by a report Monday in the New York Times.
"I haven't been there for 50 years," Rendell said in a brief interview with The Inquirer late Tuesday. He went to prep school in the Bronx, thinks he may have been to Brooklyn once, and has only been in Queens for "tennis matches," he said, referring presumably to the U.S. Open.
Thomas Fitzgerald

, Inquirer Politics Writer
Everybody knows that most Americans hold Congress in contempt, with the institution's approval ratings running below 20 percent – sometimes substantially below, depending on who's asking.
Now, one pollster has decided to go deeper in an effort to see how bad it is, comparing Congress head-to-head with various unpleasant situations and things, as well as unpopular people. The results are not pretty.
In a survey released Tuesday, Public Policy Polling found that Americans have a higher opinion of colonoscopies, 58 percent to 31 percent, than the national legislature. Traffic jams also beat out Congress for public love, 56 percent to 34 percent. Cockroaches narrowly edge representatives and senators – bugs, 45 percent, Congress, 43 percent.
Poll: More popular than Congress?

(213 votes)
Pennsylvania voters take such a dim view of Gov. Corbett's job performance that they would prefer his predecessor, Democrat Ed Rendell, by 46 percent to 40 percent in a hypothetical 2014 matchup, according to a Monday opinion survey from Public Policy Polling.
Corbett, a Republican, would be tied with Attorney General-elect Kathleen Kane at 42 percent, the poll found. She is a former county assistant prosecutor from Scranton.
"Absence makes the heart grow fonder," Rendell told Inquirer colleague Amy Worden.
Thomas Fitzgerald

, Inquirer Politics Writer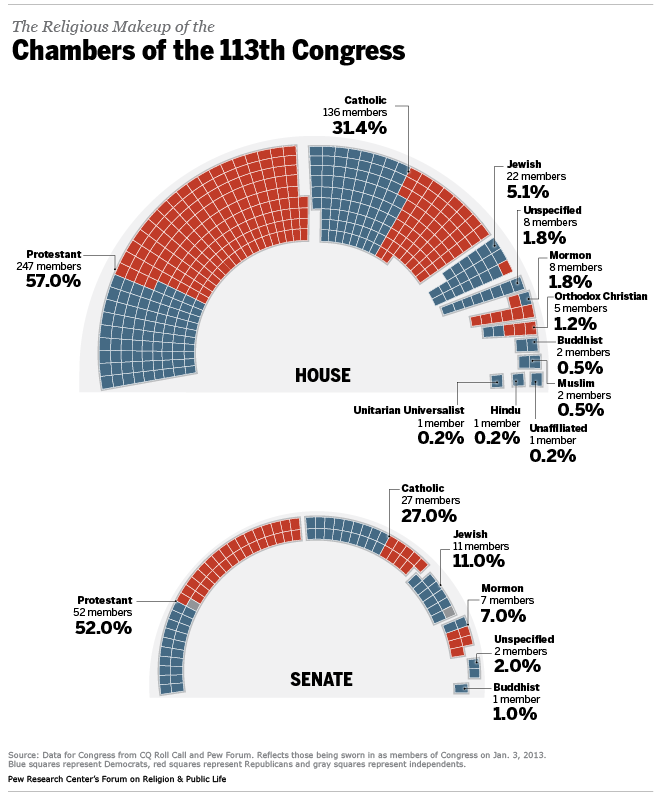 Congress is getting more religiously diverse, with 56 percent of members identifying themselves as Protestant, down from three-quarters of lawmakers five decades ago, according to a new report by The Pew Forum for Religion and Public Life.
The 113th Congress sworn into office last week included the first Buddhist to serve in the Senate, the first Hindu member of either chamber of the national legislature, and the first lawmaker ever to describe her religion as "none," the report says. Pew based its conclusions on reporting by CQRollCall.
Hawaii accounted for a double dose of diversity. Democratic Rep. Tulsi Gabbard is the first Hindu in either the House of Representatives or the Senate. Gabbard, an Iraq War veteran who has served on the Honolulu City Council and in the Hawaii state legislature, represents the island's 2nd congressional district.