Thomas Fitzgerald, Inquirer Politics Writer
The Big Dog did not forget his debt to Marjorie Margolies.
Former President Bill Clinton is scheduled to be the special guest at an April fundraiser for Margolies' effort to reclaim the U.S. House seat she lost two decades ago after providing the decisive vote to pass Clinton's budget.
The event is to be hosted by Darren Check, a prominent Radnor lawyer. Montgomery County Commission Chairman Josh Shapiro (D), who endorsed Margolies on Sunday, is also scheduled to attend.
Thomas Fitzgerald, Inquirer Politics Writer
From the beginning of the campaign, one of Gov. Corbett's main challenges has been to counter the perception, fair or not, that he was hard-hearted toward the poor and not sympathetic to average families struggling to make ends meet.
Only 32 percent of respondents in a recent Franklin & Marshall College Poll, for instance, agreed with the statement that Corbett "cares about people like you," a standard feels-your-pain question in survey research. It is just one of the measures that add up to a pretty anemic percentage of voters supporting Corbett's reelection.
But in recent days, the conservative Republican appears to have moved toward the center on a couple of issues that may help.
Thomas Fitzgerald, Inquirer Politics Writer
Pennsylvania should be required to obtain 30 percent of its electricity from renewable sources of energy such as solar or wind by 2030, Democratic gubernatorial candidate Allyson Schwartz proposed Thursday.
That would be four times the state's current standard for clean energy, the Schwartz campaign said. The proposal was the centerpiece of an environmental strategy the campaign unveiled.
Republicans said that Schwartz's approach would damage the state's energy industry and cost jobs.
Thomas Fitzgerald, Inquirer Politics Writer
Pennsylvania voters overwhelmingly support making the medical use of marijuana legal in the state, and that backing is consistent across all partisan, gender and demographic groups, according to a Quinnipiac University poll released Monday.
Eighty-five percent support medical use of pot, to 14 percent who are opposed, the poll found.
Voters are more divided, however, on the legalization of possession of small amounts of marijuana for personal use – with 48 percent in favor, and 49 percent opposed, the poll found.
Thomas Fitzgerald, Inquirer Politics Writer
John Hanger, who has fashioned himself the true progressive in the race for the Democratic nomination for governor, won a straw poll of liberal activists attending the Pennsylvania Progressive Summit over the weekend.
After the progressives heard six of the candidates for governor debate Friday night, Hanger won with 31.5 percent of the vote, to 24 percent for state Treasurer Rob McCord and 22.8 percent for York businessman Tom Wolf.
Katie McGinty was fourth, winning 10.9 percent, followed closely by U.S. Rep. Allyson Schwartz with 9.4 percent. Lebanon County Commissioner Jo Ellen Litz and former state Auditor General Jack Wagner each received less than 1 percent of the 267 votes cast. (Wagner did not attend the debate.)
Thomas Fitzgerald, Inquirer Politics Writer
Two new independent polls released early Wednesday morning confirmed that York businessman Tom Wolf has seized the lead in the crowded Democratic primary for governor.
And the surveys show that, on paper at least, Gov. Corbett (R) faces a daunting task to overcome low approval ratings, with a majority of voters saying he has not performed well enough to deserve reelection.
Wolf would defeat Corbett 55 percent to 32 percent if the election were held today, according to the Quinnipiac University poll. That is the best performance among six potential Democratic opponents pollsters tested.
Thomas Fitzgerald, Inquirer Politics Writer
It turns out that spending millions on broacast TV ads while you have the airwaves all to yourself moves numbers.
Tom Wolf, the York businessman and former state revenue secretary, jumped from last to first – by a mile – in the latest survey of the Democratic primary for governor by Harper Polling, released Tuesday.
He led five rivals with 40 percent support among respondents who said they were likely to vote in the May 20 Democratic primary; in a Harper Poll last November, Wolf was in last place with a mere 5 percent of the vote.
Thomas Fitzgerald, Inquirer Politics Writer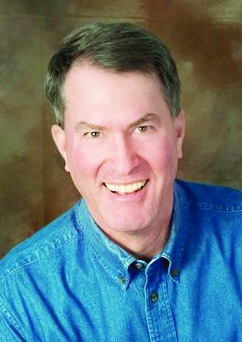 The Rev. Max Myers, an evangelical pastor from suburban Harrisburg, on Monday ended his long-shot campaign for the Democratic nomination for governor.
"The logistical and financial challenges of moving my campaign forward have become too great to overcome," Myers said in a statement announcing his decision. He had been campaigning for about two years.
During his campaign, Myers spoke of the need to attack poverty, proposed a moratorium on fracking for natural gas to protect the environment, and a backed a new tax on financial transactions to finance education, allowing school districts to enact property tax cuts.