Thomas Fitzgerald, Inquirer Politics Writer
The first television advertisement in the Democratic primary for governor, "Hard Work," features candidate Katie McGinty talking about the values she learned growing up middle class in Northeast Philadelphia.
You know, working hard, playing by the rules, building a better life. "My concern today is that hard-working men and women are not able to offer that same promise for their children," McGinty says. Interspersed with shots of her looking into the camera are old family photographs and pictures of workers and a mom with a mini-van.
The McGinty campaign said the spot will be seen before and after President Obama's State of the Union address on CNN and MSNBC Tuesday night, but has not detailed how much airtime it purchased or how many times the average viewer might see it. It will appear in all the six TV markets in the state, the campaign said.
Thomas Fitzgerald, Inquirer Politics Writer
HARRISBURG - Katie McGinty said she would be the first of the crowd of Democrats seeking to challenge Gov. Corbett to air a television ad - Tuesday night during the president's State of the Union address.
Speaking at the monthly Pennsylvania Press club luncheon Monday, McGinty said the ad would run on CNN and MSNBC across Pennsylvania during the news coverage before and after President Obama's speech to a joint session of Congress. She declined to describe the size of the buy or to characterize the ad, except to say it would have a positive message.
Thomas Fitzgerald, Inquirer Politics Writer
Democrat Kevin Strouse, the Army combat veteran running for U.S. House in Pennsylvania's Eighth District, says he raised slightly more than $200,000 in the last three months of 2013 and has at least $470,000 on hand for a challenge to Republican Rep. Mike Fitzpatrick.
"I am honored to have the support of so many hard working men and women in Bucks and Montgomery Counties, who want and deserve a representative who gets things done and works to find reasonable solutions to problems instead of playing partisan games that waste our tax dollars and hurt the economy," Strouse said in a statement.
Thomas Fitzgerald, Inquirer Politics Writer
Gov. Corbett said Thursday that he is not tempted to change his opposition to legalizing marijuana by reports that Colorado expects a $70 million tax windfall this year from sales of the drug in that state.
"Contrary to what some members of the senate view as 'recreational' marijuana, I don't believe it is recreational," Corbett said during the annual "Ask the Governor" forum sponsored by the Greater Philadelphia Chamber of Commerce.
"Marijuana is a huge gateway drug to the drug problems we have in this country," Corbett said. "It leads to the abuse of many other drugs, including cocaine and heroin."
Thomas Fitzgerald, Inquirer Politics Writer
State Rep. Dwight Evans, the powerful Philadelphia Democrat, has endorsed businessman Tom Wolf in the party's primary for governor.
The two men met in West Oak Lane Thursday for a luncheon with about 150 people and then Evans toured Wolf around the neighborhood, which has been buffed and polished by Evans' non-profit Ogontz Development Corp.
Thomas Fitzgerald, Inquirer Politics Writer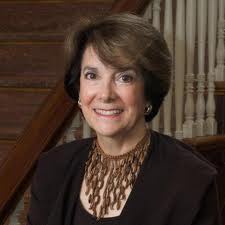 Five Northeast Philadelphia Democratic ward leaders have endorsed Marjorie Margolies in the primary for the 13th District seat in the U.S. House.
Together, the ward leaders represent about 40 percent of the city's share of voters in the district, which is split between inner-ring suburbs of Montgomery County and the Northeast. Three of the four Democrats vying for the nomination are based in the suburbs, and grabbing a solid share of support in the city is a strategic imperative for all of them.
Thomas Fitzgerald, Inquirer Politics Writer
New Jersey Gov. Christie (R) has suffered little initial damage in his home state from the scandal over the politically motivated closing of local-access lanes to the George Washington Bridge, according to a Quinnipiac University poll released Wednesday.
Fifty-five percent of voters approved of Christie's job performance, down from a high of 74 percent approval in February 2013, the poll found.
Thomas Fitzgerald, Inquirer Politics Writer
IBEW Local 98, one of the most politically active unions in Pennsylvania, handed U.S. Rep. Allyson Schwartz a $100,000 check Wednesday night as it endorsed her candidacy in the Democratic primary for governor.
The union, led by its influential manager business manager John J. Dougherty, announced its decision ahead of a fundraiser it hosted for Schwartz at the union hall in the Spring Garden section of Philadelphia Wednesday night.