Thomas Fitzgerald, Inquirer Politics Writer
It persists, this talk that Attorney General Kathleen Kane (D) is going to run for governor in 2014.
She could probably clear the congested field of the Democratic wannabes and then wipe the floor with Gov. Corbett (R), the thinking goes.
Thomas Fitzgerald, Inquirer Politics Writer
On August 5, 1993 Marjorie Margolies made her historic tie-breaking vote to pass the Clinton budget in the House of Representatives. Voters tossed her out the next year, angry at the tax increases in the budget.
Now, in her comeback bid for the 13th District seat she held for a term, Margolies is using that vote as her trump card on the campaign trail. She hopes voters will see her as courageous and send her to a body (Congress) many see as lacking that quality these days.
Thomas Fitzgerald, Inquirer Politics Writer
Could New Jersey Gov. Chris Christie possibly get any hotter?
Quinnipiac University "thermometer" numbers out Monday morning show that registered voters feel warmest about Christie and Hillary Clinton among the nation's leading political figures.
Thomas Fitzgerald, Inquirer Politics Writer
Former U.S. Rep. Marjorie Margolies Wednesday picked up her second big Philadelphia endorsement in the 13th congressional district Democratic primary, from state Sen. Shirley Kitchen, who represents the Olney section.
Kitchen, the second black woman ever elected to the Pennsylvania Senate, cited as examples of Margolies' values her efforts to fund women's health clinics in Conshohocken and to lower infant mortality in Norristown. When she was in Congress from 1993-1995, Margolies won federal budget earmarks for those projects; Republicans took control of the House in 1994 and cut the authorized spending.
Thomas Fitzgerald, Inquirer Politics Writer
A postal workers local union has endorsed state Rep. Brendan Boyle of Northeast Philadelphia in the already crowded Democratic primary for U.S. House in the 13th congressional district.
Boyle, who has built his campaign so far on organized labor support, announced the backing of American Postal Workers Union Local 7048 on Tuesday. The local represents about 500 employees of the U.S. Postal Service.
Thomas Fitzgerald, Inquirer Politics Writer
The Federal Election Commission wants Joe Sestak to clarify his intentions about the 2016 race for U.S. Senate.
Sestak, having passed the threshold of merely exploring a run, must either disavow his candidacy or declare that he is indeed seeking election to the Senate, the federal regulatory agency said in a June 26 letter to the former congressman's campaign committee.
Thomas Fitzgerald, Inquirer Politics Writer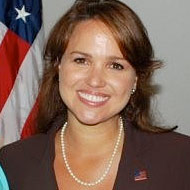 Christine O'Donnell, the upstart tea party Senate candidate who rocked 2010 Delaware's Republican primary, may have had her private tax records illegally accessed during her campaign, The Washington Times newspaper reported.
The IRS told O'Donnell two years later that an official in the Delaware state government had looked at her files, the same day that there was a flurry of publicity about a lien the tax agency had placed on a house she owned. The story came out in March 2010 as O'Donnell announced her candidacy for the GOP Senate nomination, challenging then-Rep. Mike Castle (R).
Thomas Fitzgerald, Inquirer Politics Writer
Contrary to what a certain great writer said, there are second acts in American lives. Democratic gubernatorial candidate Tom Wolf is using his to make a first impression.
Wolf, who was state revenue secretary under former Gov. Ed Rendell (D), sold his family building-products business in 2006 and "retired" to public service. But when the Wolf Organization started to crumble amid the housing crash a few years later, he bought back the company and nursed it to prosperity.