Thomas Fitzgerald, Inquirer Politics Writer
State Rep. Dwight Evans, the powerful Philadelphia Democrat, has endorsed businessman Tom Wolf in the party's primary for governor.
The two men met in West Oak Lane Thursday for a luncheon with about 150 people and then Evans toured Wolf around the neighborhood, which has been buffed and polished by Evans' non-profit Ogontz Development Corp.
Thomas Fitzgerald, Inquirer Politics Writer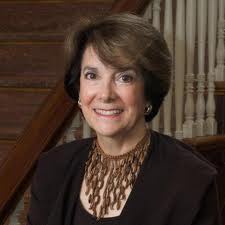 Five Northeast Philadelphia Democratic ward leaders have endorsed Marjorie Margolies in the primary for the 13th District seat in the U.S. House.
Together, the ward leaders represent about 40 percent of the city's share of voters in the district, which is split between inner-ring suburbs of Montgomery County and the Northeast. Three of the four Democrats vying for the nomination are based in the suburbs, and grabbing a solid share of support in the city is a strategic imperative for all of them.
Thomas Fitzgerald, Inquirer Politics Writer
New Jersey Gov. Christie (R) has suffered little initial damage in his home state from the scandal over the politically motivated closing of local-access lanes to the George Washington Bridge, according to a Quinnipiac University poll released Wednesday.
Fifty-five percent of voters approved of Christie's job performance, down from a high of 74 percent approval in February 2013, the poll found.
Thomas Fitzgerald, Inquirer Politics Writer
IBEW Local 98, one of the most politically active unions in Pennsylvania, handed U.S. Rep. Allyson Schwartz a $100,000 check Wednesday night as it endorsed her candidacy in the Democratic primary for governor.
The union, led by its influential manager business manager John J. Dougherty, announced its decision ahead of a fundraiser it hosted for Schwartz at the union hall in the Spring Garden section of Philadelphia Wednesday night.
Thomas Fitzgerald, Inquirer Politics Writer
Businessman Tom Wolf has snagged the deputy executive director of the Pennsylvania Democratic Party for his 2014 gubernatorial primary campaign.
Mark Nicastre, who has headed communications strategy for the party since August 2010, is slated to begin with the Wolf campaign next Monday.
"In Tom's experience in both the private and public sectors he has shown he is a different type of leader," Nicastre said Friday in a statement. "His vision to change Pennsylvania and fresh policy ideas will make him a strong governor, and I look forward to working with him."
Thomas Fitzgerald, Inquirer Politics Writer
Pennsylvania U.S. Rep Bob Brady (D) is endorsing fellow U.S. Rep. Allyson Schwartz Thursday for the Democratic nomination for governor, a source close to the Schwartz campaign said.
"I have gotten the opportunity to work with Allyson for almost ten years in Washington," Brady, who also is chairman of Philadelphia's Democratic Committee, said in a statement prepared for the announcement.
"There is no one who is more effective at fighting for Pennsylvania families," Brady said. "As governor, she will bring that record of accomplishment and effective leadership to our Commonwealth. Allyson is smart, tough and principled. I am proud to strongly support her."
Thomas Fitzgerald, Inquirer Politics Writer
As the deadline for raising the nation's debt ceiling approaches Wednesday, U.S. Rep. Mike Fitzpatrick (R.,Pa.) was scheduled to attend a fundraising reception in his honor in New Hope.
But the $250-per-person event at the Clairmont Estate was canceled, said Michael J. Mabin, the chairman of Fitzpatrick's reelection campaign.
"Congressman Fitzpatrick will not be there," Mabin said in a statement released Wednesday evening, adding that the hosts maintaned the event to make a surprise wedding announcement. "No donations solicitations for Fitzpatrick for Congress will be made or collected at the now-private event," Mabin said.
Thomas Fitzgerald, Inquirer Politics Writer
The government shutdown is taking a bite out of the standing of U.S. House Republicans who represent two dozen battleground districts, according to a new series of polls in those districts.
Conducted by Public Policy Polling for the liberal group Moveon.org Action, the surveys suggest the shutdown may already be taking a bigger toll than most analysts think.
In Pennsylvania, the Seventh District of Republican U.S. Rep. Patrick Meehan and the Eight District of Republican U.S. Rep. Mike Fitzpatrick were surveyed.