Thomas Fitzgerald, Inquirer Politics Writer
Dr. Val Arkoosh, a physician running for the Democratic nomination for U.S. House in Pennsylvania's 13th District, has captured one of the biggest endorsements of the race so far, from a leading advocacy group fighting cuts to Social Security and Medicare.
The Arkoosh campaign announced the endorsement Friday, and used it to try to draw a contrast with an opponent in the primary, former U.S. Rep. Marjorie Margolies.
"Dr. Arkoosh….understands and supports the critical roles that Social Security and Medicare play in the retirement and health security of our nation's older citizens and their families," said Max Richtman, President and CEO of the National Committee to Preserve Social Security and Medicare.
The group did not criticize any of the other candidates in its endorsement.
Thomas Fitzgerald, Inquirer Politics Writer
The Pennsylvania State Education Association, the state's largest teachers union, Wednesday announced it was endorsing Treasurer Rob McCord in the race for the Democratic nomination for governor.
PSEA represents 180,000 current and retired teachers and school employees, and its endorsement is coveted in Democratic politics. School funding is a top issue in the election, and public education advocates blame Gov. Corbett's policies for cutbacks in local school districts.
"Rob McCord is dedicated to making the right decisions for our schools, our students, and our communities," PSEA President Mike Crossey said in a statement. Typically PSEA backing brings campaign conributions and volunteers to its preferred candidates.
Thomas Fitzgerald, Inquirer Politics Writer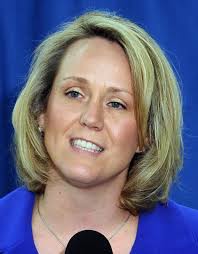 Emily's List President Stephanie Schriock is bullish on Allyson Schwartz's chances of becoming the first woman elected governor of Pennsylvania.
"We see it as one of the very best opportunities in the country to elect a strong Democratic woman over an incumbent conservative Republican, one of a handful," Schriock said in an interview Tuesday.
Emily's List, the national PAC that backs the election of Democratic women who support abortion rights, is betting heavily on Schwartz - $130,000 in the last four months of 2013 alone. There will be more, Schriock said.
Thomas Fitzgerald, Inquirer Politics Writer
Democrat Katie McGinty, running for governor of Pennsylvania, has on her resume service as an environmental adviser to Al Gore and the Clinton White House.
Her citizenship in Clintonworld gives her a glittery array of connections not usually available to first time candidates for public office, as seen on McGinty's 2013 campaign-finance report filed on Friday.
She got donations from several in President Bill Clinton's cabinet and senior staff: Mack McLarty, former White House chief of staff; Robert Rubin, the Clinton era Secretary of the Treasury; Mike McCurry, former White House Press Secretary; Donna Shalala, who was the Secretary of Health and Human Services; and Carol Browner, who was EPA administrator under Clinton and Director of Energy and Climate Change Policy in the Obama administration; Bill Richardson, U.N. ambassador and later secretary of Energy who went on to become the governor of New Mexico and, briefly, a candidate for president.
Thomas Fitzgerald, Inquirer Politics Writer
Tom Wolf is on the air with the first broadcast TV ad of the Democratic primary for governor, a one-minute bio spot introducing the York businessman as a "different kind" of candidate.
The advertisement began rotation Thursday morning in all of the state's broadcast markets except Erie, and it is scheduled to air through Monday. Rival campaigns estimated the airtime buy at about $350,000.
Wolf, owner of an eponymous building-supply company and former state revenue secretary, has donated $10 million to his campaign and raised $3 million more from others, unusual for a so-called "self funder."
Thomas Fitzgerald, Inquirer Politics Writer
Calling him a "game changer," the Progressive Change Campaign Committee endorsed State Sen. Daylin Leach Friday in the Democratic primary for U.S. House in Pennsylvania's 13th District.
The national advocacy group praised Leach for leadership on progressive issues such as expanding Social Security benefits, raising the minimum wage, and making college more affordable.
"Daylin Leach is known as one of the toughest progressive fighters in the Pennsylvania State Senate," reads a fundraising email that the PCCC is sending out to its 1 million members nationwide. "He led his state's fight against Republican vote stealing, introduced Pennsylvania's first marriage equality bill, and partnered with us on a big minimum wage push this week."
Thomas Fitzgerald, Inquirer Politics Writer
Hillary Clinton's presidential stalking horse will be taking on oats and water Thursday evening in Center City Philadelphia.
Two receptions spearheaded by Team Kessler – father Alan and son Dan – are scheduled to raise money for Ready for Hillary, the Super PAC that is building a campaign-in-waiting for the former first lady, senator and secretary of state, if she runs for president in 2016. Clinton is not officially running for anything yet, but a White House bid is considered inevitable.
"She hasn't decided to be a candidate," Alan Kessler said. "It's real – those around her are trying to give her breathing space, but Clintonites don't want her to lose a step if she decides to get in."
Thomas Fitzgerald, Inquirer Politics Writer
The Laborers Union district council covering the Philadelphia region Thursday endorsed state Treasurer Rob McCord for governor in the crowded Democratic primary for governor.
"He understands working families in Pennsylvania and the sacrifices it takes them to make ends meet," said Dennis L. Martire, vice president and regional manager of the Laborers International Union of North America. "He will do all that he can to improve their lives with good public policy because he has created thousands of jobs in the private sector."
Before he was elected state treasurer in 2008, McCord ran several venture capital funds, specializing in technology firms.