Thomas Fitzgerald, Inquirer Politics Writer
For Democrat Tom Wolf, summer is the time to put some fuel back in the tank and to mend whatever hard feelings may yet remain from the party's primary fight for governor.
Two Philadelphia fundraisers Thursday should help in both regards.
A constellation of Democratic heavyweights plans a 5:30 p.m. reception at the Rittenhouse Square home of philanthropist and lawyer Sheldon Bonovitz that organizers believe will raise $250,000 to $300,000 for the Wolf campaign.
Thomas Fitzgerald, Inquirer Politics Writer
Trailing his Democratic challenger by 20 percentage points or more, Pennsylvania Gov. Corbett Tuesday launched his first television commercial of the general election campaign, a 60-second spot that takes credit for the state's improving economy.
"I didn't come to Harrisburg to make friends. I came to build a stronger Pennsylvania," Corbett declares in the ad, which intersperses shots of him talking with clips of farms, woods, cities, hard-hat-wearing workers and Marcellus Shale gas drilling rigs.
The ad notes that the state's unemployment rate of 5.6 percent, seasonally adjusted, is the lowest it has been since the financial meltdown of September 2008 and that more than 178,000 private-sector jobs have been created in the past three years.
Thomas Fitzgerald, Inquirer Politics Writer
Tom Wolf, the Democratic nominee for governor, is sidestepping a potentially nasty fight for chair of the state party by naming his choice for that job, Katie McGinty, to head a new independent campaign committee.
Sources said The Campaign for a Fresh Start, the new PAC, will be a parallel organization to the Democratic State Committee, mobilizing support among Democrats, independents and Republicans for Wolf and the party's legislative candidates.
Wolf had named McGinty, a former rival for the nomination, as his choice for state party chairman. But the incumbent, Chairman Jim Burn of Allegheny County, announced he would contest the election at Saturday's meeting of the state committee in Camp Hill, Pa.
Thomas Fitzgerald, Inquirer Politics Writer
Katie McGinty, a former candidate for Pennsylvania governor, told members of the Democratic State Committee in an email Wednesday that she is running for state party chair at the request of nominee Tom Wolf.
"I wholeheartedly agree with Tom that Pennsylvania needs a fresh start," McGinty wrote. "The last thing we can do is allow Tom Corbett to have four more years. A failure in November will mean four more years of failed education policy, four more years of lagging growth, and four more years of having a governor who is indifferent to the needs of hardworking Pennsylvanians."
A former state environmental secretary and an adviser on the environment in the Clinton White House, McGinty finished last in the party's four-way primary for governor May 20 – but won wide admiration from Democratic activists for running a positive campaign and staying above the fray in the final weeks as U.S. Rep. Allyson Schwartz and state Treasurer Rob McCord attacked Wolf.
Thomas Fitzgerald, Inquirer Politics Writer
By a wide margin, Pennsylvania voters support drilling for natural gas in the Marcellus Shale but they draw the line at fracking beneath state parks and forest lands, according to Quinnipiac University poll results released Friday.
Gov. Corbett's order opening state parks and forests to some gas exploration could be a drag on his reelection effort, the survey suggests.
Democrats narrowly oppose Marcellus drilling, 48 percent to 41 percent, the only exception to the general support across demographic subgroups. By region, support ranges from 48 percent to 43 percent in the four suburban counties around Philadelphia, to 70-23 percent in the northwest corner of the state.
Thomas Fitzgerald, Inquirer Politics Writer
Pennsylvania's race for governor is shaping up at the beginning as a potential blowout, with Democrat Tom Wolf leading incumbent Gov. Corbett by 25 percentage points, according to a new poll released Tuesday.
Wolf leads Corbett 55 percent to 30 percent, the survey by the Democratic firm Public Policy Polling found.
Only 27 percent of voters approve of the job Corbett is doing, compared to 58 percent who disapprove.
Thomas Fitzgerald, Inquirer Politics Writer
Democrat Tom Wolf leads Gov. Corbett by 20 percentage points, according to the first public independent poll of the general election campaign.
Rasmussen Reports found Wolf, a York businessman, with 51 percent support among likely voters, compared to 31 percent for the incumbent governor. Fourteen percent of respondents said they were undecided in the race, and 4 percent said they supported other candidates.
The poll found that 83 percent of Democrats back Wolf, who won the nomination in the May 20 primary, while just 59 percent of Republicans were solidly behind Corbett. Wolf, it said, was drawing the support of about a quarter of GOP voters.
Thomas Fitzgerald, Inquirer Politics Writer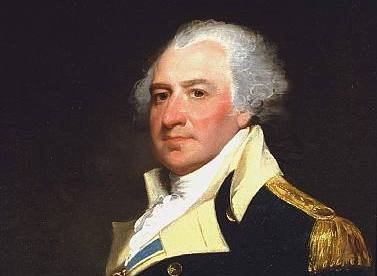 The most common name for a Pennsylvania governor, it turns out, is "Thomas" or its derivative "Tom," according to a Smart Politics analysis by a professor at the University of Minnesota.
Regardless of the outcome in November, the streak is sure to continue: incumbent Gov. Tom Corbett (R) is facing a challenge from Democratic nominee Tom Wolf, a York businessman and former state revenue secretary.
Through Sunday, a Tom or Thomas has served as governor of Pennsylvania for 11,067 days since statehood, or slightly more than 30.5 years collectively, said Eric Ostermeier, a research associate at Minnesota's Hubert H. Humphrey School of Public Affairs, and the author of Smart Politics.