Thomas Fitzgerald, Inquirer Politics Writer
Pennsylvania should be required to obtain 30 percent of its electricity from renewable sources of energy such as solar or wind by 2030, Democratic gubernatorial candidate Allyson Schwartz proposed Thursday.
That would be four times the state's current standard for clean energy, the Schwartz campaign said. The proposal was the centerpiece of an environmental strategy the campaign unveiled.
Republicans said that Schwartz's approach would damage the state's energy industry and cost jobs.
Thomas Fitzgerald, Inquirer Politics Writer
Pennsylvania voters overwhelmingly support making the medical use of marijuana legal in the state, and that backing is consistent across all partisan, gender and demographic groups, according to a Quinnipiac University poll released Monday.
Eighty-five percent support medical use of pot, to 14 percent who are opposed, the poll found.
Voters are more divided, however, on the legalization of possession of small amounts of marijuana for personal use – with 48 percent in favor, and 49 percent opposed, the poll found.
Thomas Fitzgerald, Inquirer Politics Writer
John Hanger, who has fashioned himself the true progressive in the race for the Democratic nomination for governor, won a straw poll of liberal activists attending the Pennsylvania Progressive Summit over the weekend.
After the progressives heard six of the candidates for governor debate Friday night, Hanger won with 31.5 percent of the vote, to 24 percent for state Treasurer Rob McCord and 22.8 percent for York businessman Tom Wolf.
Katie McGinty was fourth, winning 10.9 percent, followed closely by U.S. Rep. Allyson Schwartz with 9.4 percent. Lebanon County Commissioner Jo Ellen Litz and former state Auditor General Jack Wagner each received less than 1 percent of the 267 votes cast. (Wagner did not attend the debate.)
Thomas Fitzgerald, Inquirer Politics Writer
Two new independent polls released early Wednesday morning confirmed that York businessman Tom Wolf has seized the lead in the crowded Democratic primary for governor.
And the surveys show that, on paper at least, Gov. Corbett (R) faces a daunting task to overcome low approval ratings, with a majority of voters saying he has not performed well enough to deserve reelection.
Wolf would defeat Corbett 55 percent to 32 percent if the election were held today, according to the Quinnipiac University poll. That is the best performance among six potential Democratic opponents pollsters tested.
Thomas Fitzgerald, Inquirer Politics Writer
It turns out that spending millions on broacast TV ads while you have the airwaves all to yourself moves numbers.
Tom Wolf, the York businessman and former state revenue secretary, jumped from last to first – by a mile – in the latest survey of the Democratic primary for governor by Harper Polling, released Tuesday.
He led five rivals with 40 percent support among respondents who said they were likely to vote in the May 20 Democratic primary; in a Harper Poll last November, Wolf was in last place with a mere 5 percent of the vote.
Thomas Fitzgerald, Inquirer Politics Writer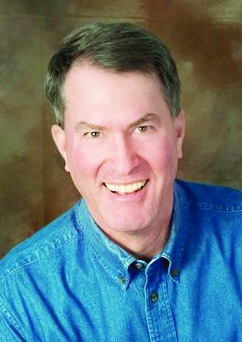 The Rev. Max Myers, an evangelical pastor from suburban Harrisburg, on Monday ended his long-shot campaign for the Democratic nomination for governor.
"The logistical and financial challenges of moving my campaign forward have become too great to overcome," Myers said in a statement announcing his decision. He had been campaigning for about two years.
During his campaign, Myers spoke of the need to attack poverty, proposed a moratorium on fracking for natural gas to protect the environment, and a backed a new tax on financial transactions to finance education, allowing school districts to enact property tax cuts.
Thomas Fitzgerald, Inquirer Politics Writer
Democratic gubernatorial candidate Katie McGinty has begun airing two biographical television ads shot mostly with an iphone in an informal "home movies" cinematographic style.
The spots talk about McGinty's middle-class upbringing in Northeast Philadelphia as the daughter of a police officer and a restaurant hostess, and about McGinty's career trajectory - earning of a full-ride scholarship to study chemistry at St. Joseph's University, before Columbia Law School and work in the White House and as state environmental secretary. Her tagline: "Better jobs, better schools and better opportunities."
The ads are running on broadcast TV statewide, except in the Philadelphia market, said campaign officials, who did not disclose the cost of the airtime. McGinty's media consultant is SKD Knickerbocker. (All the scenes were shot with an iphone except the closing frames of each piece.)
Thomas Fitzgerald, Inquirer Politics Writer
Is York businessman Tom Wolf getting under state Treasurer Rob McCord's skin?
In an interview Thursday on WESA, Pittsburgh's public-radio station, McCord took several shots at Wolf, one of his rivals for the Democratic nomination for governor. The treasurer seemed especially galled by Wolf's ability to donate $10 million to his own campaign.
"When you have a self funder, and particularly in the Democratic Party, that's what's so troubling to me," McCord said on the show Essential Pittsburgh. "We say we're here primarily for working people….[and] to say, well we're going to give the nomination for governor to anybody who can write a $10 million check out of their own household, I think is not right. I don't think it's the right fit for the Democratic Party."