Archive: February, 2012
Thomas Fitzgerald

, Inquirer Politics Writer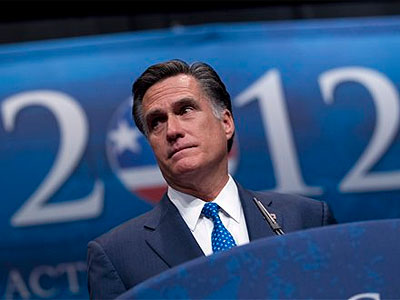 WASHINGTON -- Mitt Romney defended his conservative bona fides Friday at a convention of right wing activists, portraying his career as a businessman and Massachusetts governor as a struggle for the ideals they hold dear.
"I know conservatism, because I have lived conservatism," Romney told a jammed ballroom at the Conservative Political Action Committee here. To be sure to emphasize the point, he used the word "conservative" or "conservatism" 24 times in a 20-minute speech. At one point, Romney even described himself as a "severely conservative" governor.
Romney's appearance was highly anticipated since he lost three states to Rick Santorum earlier in the week, renewing concerns that the putative frontrunner has not been able to reassure conservative voters concerned that he has been too moderate, particularly on abortion and gay marriage.
Thomas Fitzgerald

, Inquirer Politics Writer

President Obama's approval rating among New Jersey voters has climbed since the fall, but there is not much enthusiasm for a second term, according to a new Monmouth University/NJ Media poll released Thursday.

Fifty-one percent of the state's registered voters approved of the job Obama is doing, compared to 42 percent who disapprove. It is an improvement over the 47 percent to 46 percent approval/disapproval rating the president received in the same poll last October.

Yet only 47 percent say Obama deserves to be re-elected while 45 percent say it is time to give someone new a chance. Obama won New Jersey, a reliably blue state, by 15 percentage points in 2008.
Thomas Fitzgerald

, Inquirer Politics Writer

There are a number of ways to spin it away or place an asterisk next to it, but the fact is unavoidable: Rick Santorum has won more nominating contests than any other candidate in the Republican presidential race.

Santorum, the former Pennsylvania senator, swept frontrunner Mitt Romney in three states Tuesday, winning caucuses in Minnesota and Colorado, as well as a presidential preference primary in Missouri. On one level, these results scrambled once again the GOP race, bringing the potential for chaos, and on another they returned it to a familiar storyline: the struggle of conservative elements in the party's base to overcome misgivings about Romney and get in line, or instead settle on a viable alternative.

It was a breakthrough for the former Pennsylvania senator, who had been an afterthought since a razor close victory in the Iowa caucuses Jan. 3. Now he faces the twin challenges of needing to broaden his coalition and increase his fundraising, to try to prove he can hang with the well-financed and organized Romney campaign.
Poll: GOP candidates

(589 votes)
Thomas Fitzgerald

, Inquirer Politics Writer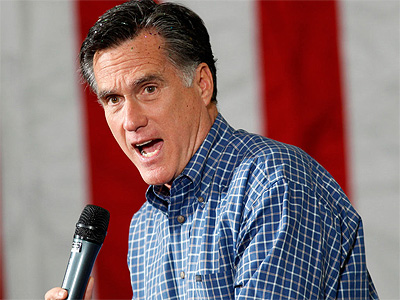 As polls show Rick Santorum leading in Tuesday's Minnesota caucuses and Missouri's beauty-contest primary, the Mitt Romney campaign has turned its fearsome attack machine on the conservative former senator from Pennsylvania.
Santorum, while dinging Romney for negative politics, obviously seems to love the credibility that being a target brings to his campaign.
The Romney critique has centered on Santorum's record in the Senate as a seeker and defender of "earmarks," the now-restricted practice by which federal appropriations are directed toward pet projects in a lawmaker's state or district, outside the normal agency review process.
Thomas Fitzgerald

, Inquirer Politics Writer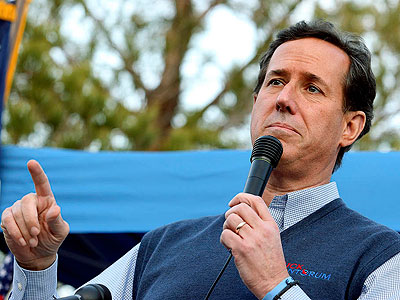 ORLANDO, Fla. -- Former Sen. Rick Santorum, an also-ran in the last two Republican presidential contests, sees another chance to position himself as the steady conservative alternative to Mitt Romney – by taking advantage of a weakened Newt Gingrich.
Santorum was already off and campaigning in Missouri and Colorado as Gingrich endured a blowout Florida loss to Romney, after a brutal campaign in which his record, character and even mental stability were questioned.
On Wednesday, Santorum won the endorsement in Colorado of Tom Tancredo, a former congressman who is a tea party favorite and a hard-liner on undocumented immigration. He is pitching himself as an issues-oriented conservative who is not involved in what he called the "mud wrestling" personal attacks between Gingrich and Romney. "We as Republicans can do better than what we've seen in Florida," Santorum said.