Thomas Fitzgerald, Inquirer Politics Writer
Katie McGinty, a former candidate for Pennsylvania governor, told members of the Democratic State Committee in an email Wednesday that she is running for state party chair at the request of nominee Tom Wolf.
"I wholeheartedly agree with Tom that Pennsylvania needs a fresh start," McGinty wrote. "The last thing we can do is allow Tom Corbett to have four more years. A failure in November will mean four more years of failed education policy, four more years of lagging growth, and four more years of having a governor who is indifferent to the needs of hardworking Pennsylvanians."
A former state environmental secretary and an adviser on the environment in the Clinton White House, McGinty finished last in the party's four-way primary for governor May 20 – but won wide admiration from Democratic activists for running a positive campaign and staying above the fray in the final weeks as U.S. Rep. Allyson Schwartz and state Treasurer Rob McCord attacked Wolf.
Thomas Fitzgerald, Inquirer Politics Writer
By a wide margin, Pennsylvania voters support drilling for natural gas in the Marcellus Shale but they draw the line at fracking beneath state parks and forest lands, according to Quinnipiac University poll results released Friday.
Gov. Corbett's order opening state parks and forests to some gas exploration could be a drag on his reelection effort, the survey suggests.
Democrats narrowly oppose Marcellus drilling, 48 percent to 41 percent, the only exception to the general support across demographic subgroups. By region, support ranges from 48 percent to 43 percent in the four suburban counties around Philadelphia, to 70-23 percent in the northwest corner of the state.
Thomas Fitzgerald, Inquirer Politics Writer
Pennsylvania's race for governor is shaping up at the beginning as a potential blowout, with Democrat Tom Wolf leading incumbent Gov. Corbett by 25 percentage points, according to a new poll released Tuesday.
Wolf leads Corbett 55 percent to 30 percent, the survey by the Democratic firm Public Policy Polling found.
Only 27 percent of voters approve of the job Corbett is doing, compared to 58 percent who disapprove.
Thomas Fitzgerald, Inquirer Politics Writer
Democrat Tom Wolf leads Gov. Corbett by 20 percentage points, according to the first public independent poll of the general election campaign.
Rasmussen Reports found Wolf, a York businessman, with 51 percent support among likely voters, compared to 31 percent for the incumbent governor. Fourteen percent of respondents said they were undecided in the race, and 4 percent said they supported other candidates.
The poll found that 83 percent of Democrats back Wolf, who won the nomination in the May 20 primary, while just 59 percent of Republicans were solidly behind Corbett. Wolf, it said, was drawing the support of about a quarter of GOP voters.
Thomas Fitzgerald, Inquirer Politics Writer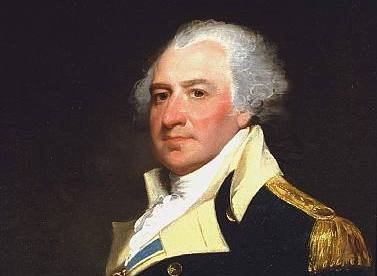 The most common name for a Pennsylvania governor, it turns out, is "Thomas" or its derivative "Tom," according to a Smart Politics analysis by a professor at the University of Minnesota.
Regardless of the outcome in November, the streak is sure to continue: incumbent Gov. Tom Corbett (R) is facing a challenge from Democratic nominee Tom Wolf, a York businessman and former state revenue secretary.
Through Sunday, a Tom or Thomas has served as governor of Pennsylvania for 11,067 days since statehood, or slightly more than 30.5 years collectively, said Eric Ostermeier, a research associate at Minnesota's Hubert H. Humphrey School of Public Affairs, and the author of Smart Politics.
Thomas Fitzgerald, Inquirer Politics Writer
All of the Democratic canddiates for governor are scheduled to sit down together for breakfast, along with U.S. Rep. Bob Brady, at South Phialdelphia's Oregon Diner Friday morning.
The ritual meeting is set to begin at 9 a.m., said political consultant Ken Smukler, who is helping organize it for Brady, the chairman of the Democratic City Committee.
York millioniare Tom Wolf won the party's nomination for governor Tuesday with 58 percent of the vote, besting U.S. Rep. Allyson Schwartz, state Treasurer Rob McCord and former state environmental secretary Katie McGinty.
Thomas Fitzgerald, Inquirer Politics Writer
President Bill Clinton is urging Democrats in Pennsylvania's 13th Congressional District to vote in Tuesday's primary for Marjorie Margolies, whose crucial vote in the House saved his economic plan two decades ago.
"She knows we need to raise the minimum wage, fight for equal pay for women, strengthen Social Security and Medicare, and make sure all our children get a chance to have a good start by investing in education," Clinton says in a recording that Margolies' campaign will dial into Democrats' homes in the final hours before the vote.
Margolies, 71, cast the deciding vote in Congress as a U.S. House member in 1993 for Clinton's budget framework; it raised taxes and she was bounced by the voters of the district the next year in the wave midterm election that gave Republicans control of the House for the first time in four decades.
Thomas Fitzgerald, Inquirer Politics Writer
York businessman Tom Wolf, the electoral neophyte with millions spent on television promoting himself as a "different kind of politician," holds a significant lead going into the final days of the Democratic race for governor, according to a new poll from Franklin & Marshall College.
Wolf's lead among registered Democrats has narrowed a smidge since the college's last poll in March, but he is still in a comfortable position over his three rivals: 33 percent of the registered Democrats support him, to 14 percent backing U.S. Rep. Allyson Schwartz; 9 percent for state Treasurer Rob McCord; and 5 percent for Katie McGinty, former secretary of the state Department of Environmental Protection.
Thirty-nine percent remain undecided, the poll found, providing a glimmer of a hope for the race to tighten - although voters unsure whom they favor at this late point in a campaign often do not go to the polls.