Here comes trouble for Mitt Romney.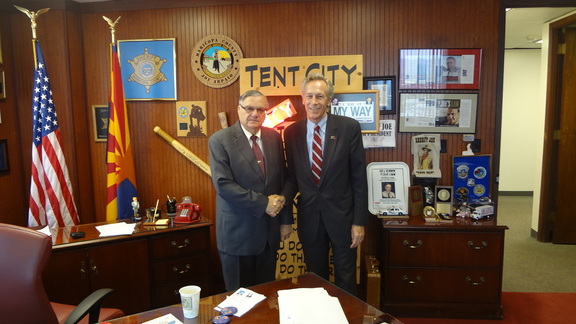 A former congressman is running for president as a third-party candidate and may spoil the GOP's chances for a win in Virginia.
Virgil Goode Jr., the conservative Constitution Party's presidential candidate, will be listed on the Virginia ballot, ruled the state's Board of Elections today, as will the Green Party's Dr. Jill Stein and Libertarian Gov. Gary Johnson.
Goode, though unknown outside the Old Dominion, is an established political figure in that swing state. He served 12 years in the U.S. House of Representatives and 24 years in the Virginia state legislature.
In two automated polls, Goode garnered 5 to 9 percent of the Virginia's likely voters, which would siphon off votes from Romney and turn the traditionally red state blue.
Goode's campaign previously has referred to Romney as "Obama-lite."
According to the Washington Post, Goode's campaign submitted 20,500 signatures to the state elections board more than double the required 10,000. The Va. GOP, sensing a potential disaster, filed a challenge last week to keep Goode off the ballot, something the Pa. Republicans successfully did last month, the Post reported.
Goode, who has a law degree from the University of Va., shares several platforms with Romney: he is against gay marriage, against Obamacare, and against abortion.
But on other issues he is farther to the right: Goode is anti-NAFTA, does not want U.S. troops under U.N. command, demands that English be named the official language of the U.S., and wants an immediate withdrawal of U.S. troops from Afghanistan. He wants a moratorium on Green Cards, is adamantly against illegal immigration, and would eliminate the National Endowment for the Arts, No Child Left Behind, and a slew of other federal programs.
He has repeatedly said that his campaign would take votes equally from both of the big party candidates, but few pundits are buying that.
Goode has taken a circuitous route to becoming a third-party candidate. He started his career as a Blue Dog Democrat, was briefly an independent after angering state Dems with his vote to impeach Bill Clinton, then fully converted to the Republican Party. In 2008, he lost his congressional seat and two years later joined the executive committee of the Constitution Party.
(Pictured, The Constitution Party's presidential candidate Virgil Goode (right) with Arizona's Sheriff Joe Arpaio)
— Sam Wood