Archive: September, 2013
Will Bunch
Remember how some of us were saying that as soon as the "shock doctrine" of manufactured budget crises put the fork in any hope of reviving Philadelphia's public schools in any way, that the vulture capitalists would be diving in to pick over the carcass?
Don't bother, they're here. In fact, they're everywhere, they're everywhere! When we weren't looking, someone apparently decreed that Monday, Sept. 30, 2013, shall be hereby known as Crush A Teacher Day in the city of Philadelphia.
Will Bunch
I haven't blogged that much about the mess down in Washington. There's a couple of reasons for that – one is that it's a pretty fluid situation and I don't want to blog every little hiccup. While it looked this morning as if a government shutdown is a done deal, now there's talk that some "moderate" Republicans from the Frost Belt – like Pa. congressman Charlie Dent – are ready to vote for a budget that doesn't delay or kill Obamacare. If that happens, though, the Tea Party caucus may try to dump House Speaker John Boehner. Wild stuff!
The other reason I don't have much new to say is a powerful sense of…I told you so. Whatever comes to pass over the next two weeks -- I have a deep and abiding sense that it's not going to be good – is pretty much the fruition of so much of what I have been writing here, especially since 2009.
Will Bunch
I guess people actually read this thing after all...who knew? A few weeks back, I wrote a post about philanthropy and the role that billionaires with a checkbook were playing in the debate over the future of Philadelphia public schools. I'd love to take credit for the whole concept, but truthfully I was just putting some local spin on a remarkable New York Times op-ed by the philanthropist, filmmaker and billionaire's son Peter Buffett. Well, the piece caused a big stir, perhaps because of the notion that I was "criticizing charity," which -- when you say it that way -- sounds a bit like "criticizing puppies." (The reaction was like this.)
To be crystal clear, I wasn't "criticizing charities" (or puppies!); to the contrary, I urge everyone reading to this to be as generous with their time and money, to help those who are less fortunate, as is humanly possible. But, yes, I was criticizing something: A system rigged to create a few billionaires who have more money than they can spend and so when they're not taking over international yachting they give back through philanthropies. A system that then imposes their often narrow vision on entities like public education in Philadelphia that should be run democratically and for the good of all people -- solutions that do things like close neighborhood schools in neighborhoods 3,000 miles where the philamthropist lives.
And I'm pleased to report that some folks get it. I'd like you to meet the folks of Resource Generation, young people who grew up wealthy and want to give something back. They published a letter this week that agrees with the premise of my post: That fixing the problems of public education requires publicly funded, democratic solutions. Here's an excerpt:
Will Bunch
Area native David Sirota is one of the nation's leading progressive voices, and for a good reason. He's very good at slicing through the baloney -- and some of it is very thick indeed -- that our so-called leaders are serving these days,. Today, Sirota has published a major report for the Institute for America's Future asking why the 800-pound gorilla of Philadelphia philanthropies, the normally progressive-minded Pew Charitable Trusts, would team up with a conservative bankster type from the Enron debacle of the 2000s to over-inflate the public-worker pension crisis.
You can (and should) read the full report here (PDF), and there's also an excerpt on Salon where Sirota is a contributor:
Will Bunch
Man Accidentally Shoots Self In Abdomen At McDonald's After Smoking Pot, Police Say
Yes, I'm back. And just like I predicted, the Eagles are (virtually) eliminated and the war in Syria is over. I derive no pleasure from being aways right.
Will Bunch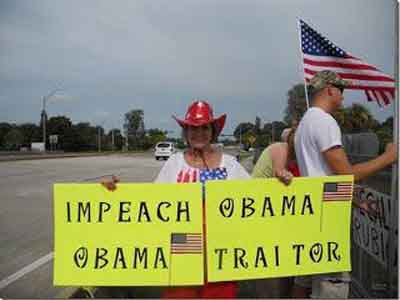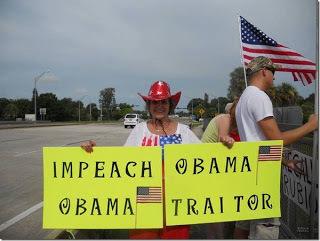 But I think the level of activity that we see today, from a military standpoint, I think will clearly decline. I think they're in the last throes, if you will, of the insurgency.
Will Bunch
There's something I've been meaning to tell you and the first half of this is now too late -- for all practical purposes, anyway -- but I'm going to pretend this is still timely information....education reform expert Diane Ravitch is speaking in Philadelphia...TONIGHT. If you literally leave your house the minute I hit the button and post this, you could theoretically race over to the Philadephia Free Library and catch her talk (which ironically isn't free -- it costs $15 for adults and $7 for students) that begins at 7:30. You should go, seriously.
Ravitch is one of the nation's top education reformers, a tireless blogger, and a woman with a one-of-a-kind perspective on what's really happening in America's classrooms; as an assistant U.S. education secretary under George H.W. Bush she once championed now-in-vogue reforms like charter schools, then reversed course as data showed charters perform no better than conventional public schools, Now, she's the top critic of corporate education reforms that are using the "shock doctrine" to close neighborhood schools and drive away experienced teachers in Philadelphia and elsewhere.
Will Bunch
Since America has been at war with an idea for the last 12 years, we can sure as heck say happy birthday to an idea, especially a much needed one like Occupy Wall Street. Now it's true that the briefly highly visible Occupy movement hasn't been too visible under that brand name, not since the Extraordinary League of Coordinated Police Chiefs moved to end their tent cities. But like the revolutionaries of yesteryear, the hardest core Occupiers are now underground -- but just figuratively. Many have been very much above-ground in recent weeks -- fighting corporate ed reform here in Philadelphia, battling mortgage foreclosure abuses, or just reminding folks that we of the 99 Percent are still getting the shaft.
I met some really good people covering Occupy two autumns ago -- one of them is Philadelphia's Dustin Slaughter, who moved into New York's Zuccotti Park on the night of September 17, 2011, and was there for all of the big moments. He's written a good short essay on the anniversary: