Archive: August, 2009
Will Bunch
"Five Myths About Health Care in the Rest of the World."
It's all good, but here's two snippets:
The key difference is that foreign health insurance plans exist only to pay people's medical bills, not to make a profit. The United States is the only developed country that lets insurance companies profit from basic health coverage.
Will Bunch
By every political measure, this should be the GOP's year in the handful of key 2009 elections taking place. Joblessness remains high, voters are mad, and the Dems are pretty much the ones in power...with a big target on their backs. Yet it's a sign of the modern Republicans' woes that they could actually blow slam-dunk gubernatorial races in New Jersey (where polls suggest the hapless Jon Corzine is actually catching up) and now in Virginia, thanks to a bizarre right-wing screed that the frontrunner produced in 1989 as a then-34-year-old student.
The Washington Post yesterday reported on the masters thesis of Virginia GOP gubernatorial candidate Bob McDonnell. As the paper noted, McDonnell argued, among other things, that working women and feminists are "detrimental" to the family; that government policy should favor married couples over "cohabitators, homosexuals or fornicators;" and that the court decision legalizing the use of contraception by unmarried couples was "illogical," because at the time non-marital sex was itself a crime.
Will Bunch
It's the slowest sports day we've seen in Philly for a while -- so slow that the only new story really percolating is a rumor that the Phillies might sign one-time All-Star Nomar Garciaparra to help its suddenly struggling and depleted bench. It probably won't happen, and I was surprised to see on Philly.com that fan reaction to the move is fairly negative.
Yes, the injury-riddled Nomar has struggled the last few years, but for mission at hand we're not comparing him to the Nomar of old, but to Eric Bruntlett. Think about it. Beyond that, the notion of Nomar and Pedro finally playing together in a World Series, in Phillies' red, is a bizarre one to comtemplate. And Garciaparra is a class act -- he even saved two drowning women once! But the really big picture that the fans are missing is that the arrival of Garciaparra, a.k.a., Mr. Mia Hamm, in a town that's already kept Heather Mitts close at hand during her relationship with A.J. Feeley, would make Philly the Soccer Babe Magnet of the World.
Will Bunch
There sure have been a lot of U. S, Senate vacancies in the last year -- more than I can remember than in any time in my lifetime. Some have been the result of good news for the senators involved -- the ascensions of Barack Obama, Joe Biden and Hillary Clinton to higher office -- and some have not, like last week's passing of Ted Kennedy, and then there's Mel Martinez...what the heck was that about? There's only one thing that all those vacancies have in common -- the way their successor was or will be picked was either undemocratic, or unfair to the state's residents, or both. The events of the last few months have shown that filling the unexpired terms of ex-senators is one of the most annoying problems we face today -- and yet it's also arguably the most fixable. And so there's no excuse for not fixing it -- right now!
What is taking place right now in Massachusetts is a case study in both why the system is so screwed up -- and how this problem could be solved to the benefit of the only "party" that should really matter here, the American voter. For many years, Massachusetts filled a Senate vacancy in the way that it's done now in the majority of states (including Pennsylvania). The means that the governor picks an interim senator who serves until a special election that's usually held the same day as a general election. In some cases, an unelected, interim senator can serve for a year or even longer until the voters of the state can weigh in.
Will Bunch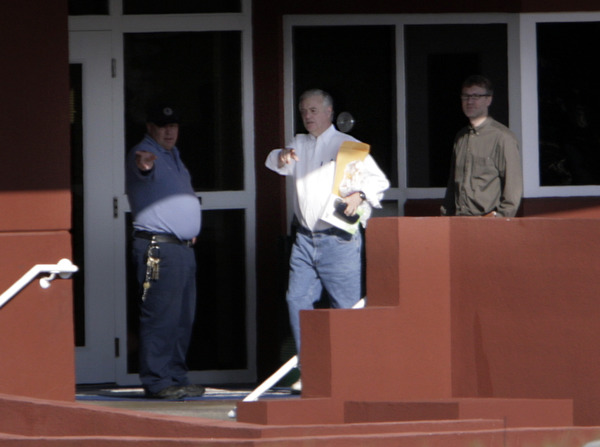 Of course, justice looks even better when it lasts for more than 55 months, but in deck-stacked America in 2009 we'll take what we can get.
Will Bunch
OK, in this case it's actually Great Britain's addiction to foreign oil, but we all face the same issue:
The British government decided it was "in the overwhelming interests of the United Kingdom" to make Abdelbaset Ali Mohmed al-Megrahi, the Lockerbie bomber, eligible for return to Libya, leaked ministerial letters reveal.
Will Bunch
I don't have a lot more to say about Ted Kennedy, the man, or his legacy (although I am planning to comment on selecting his replacement and also on the media funeral hoopla, which did indeed rival the coverage of you-know-who -- that's why this is not exactly the last word...). But I did feel a tad lonely taking a middle-of-the-road approach last week, arguing there should be a quest for the right balance between the late senator's personal misdeeds and the good that he did as a legislator. However, over the course of few days, several other progressive bloggers did show up with a similar viewpoint. I want to highlight what I thought was a spot-on analysis by Melissa McEwan from the liberal blog Shakesville, looking back at TK from a feminist perspective:
He'd made a terrible bargain with himself, too.

Teddy's legacy, then, is complicated. A man of privilege, who used it cynically for his own benefit. A man of privilege, who used it generously to try to change the world. And maybe to salve his own conscience. Even as he believed fervently in the genuine rightness of his endeavors—and certainly would have, even if there wasn't a scale to balance.

I have no tidy conclusion. It is what it is.
Will Bunch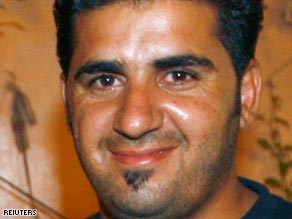 Is it audacious to hope that a new president promising change might at least put an end to America's unwarranted and indefinite jailing of journalists without charges in the Iraq war zone?
Apparently so.