Archive: July, 2013
Will Bunch
It used to be there were local newspapers everywhere. If you wanted to be a journalist, you could really make a good living working for your hometown paper. Now you have a few newspapers that make a profit because they are national brands, and journalists are having to scramble to piece together a living, in some cases as freelancers and without the same benefits that they had in a regular job for a paper, What's true in journalism is true in manufacturing and is true in retail. What we have to recognize is that those old times aren't coming back.
-- President Barack Obama, in an interview that was released only online yesterday, through Amazon's Kindle.
Will Bunch
I guess this time it was George Zimmerman who looked -- briefly -- like he was up to no good:
George Zimmerman is still armed and theoretically dangerous ... he was stopped by cops for speeding and revealed he had a gun in his glove compartment.
Will Bunch
Because he hates that. And it's been a while.
Also, I'm wondering who won that "Santorum vs. Madonna" thing...
Will Bunch
It's probably trite to assume that, in a highly controversial cases, that a just verdict is the one that makes nobody happy. But clearly no one is jumping for joy over the outcome in the trial of Pfc. Bradley Manning, the U.S. soldier who released thousands upon thousands of classified national security documents to the website Wikileaks. Manning was convicted by a military judge today on multiple counts of espionage and stealing documents -- a not-unexpected development that still disappoints civil libertarians and other activists -- but the government was rebuffed in its efforts to pin a serious and unprecedented aiding-the-enemy charge on the former-Army-private-turned-document leaker.
For what it's worth, I think this outcome was just -- and thus a tiny but significant affirmation of American justice. Manning was always a tricky case that never fit any type of box. He wasn't exactly a classic whistleblower, in that he wasn't targeting a specific crime or corrupt official, but rather what he saw as broader U.S. immorality in foreign policy. But he wasn't a spy, either -- despite the government's unfortunate effort to portray him as one. More appropriately, Manning committed an act of civil disobedience, and like all who take such a stand, he surely knew to expect a jail cell in return for what he saw as a principled act. The truth is that, on the whole, his action did some good -- this famous video told Americans more about the conduct of the war in Iraq than eight years of Pentagon -- and little if any harm. But that doesn't mean that Manning shouldn't have expected to be convicted for knowingly breaking the law.
Will Bunch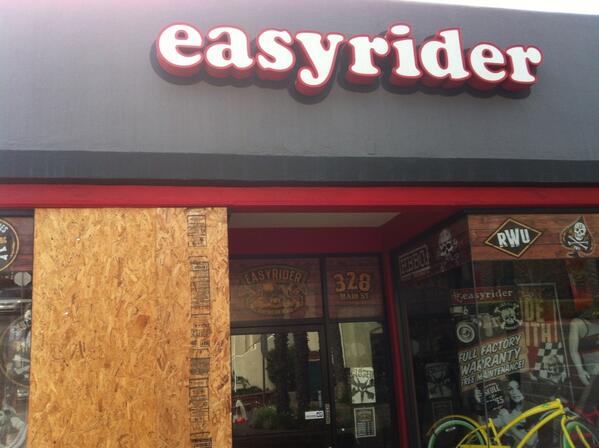 I just have one question: Where are the (white) parents?
A frightening and violent mob swept through the normally quiet seaside community of Huntington Beach last night following a surfing competition in the area. Businesses were vandalized and looted, portable toilets overturned, and brutal fistfights waged right out in the open. It was an ugly display and a sad day for California. But more than that, it was a reminder that we must begin to seriously consider the values of our thuggish white youth.
Will Bunch
The good news: This is a great story by my Daily News colleague, Bill Bender. The bad news? This sums up the lost promise of the Nutter administration:
And Philly had elected as mayor a reform-minded councilman, Michael Nutter, who was wrapping up his first year in Room 215. Open government is his thing. New day, new way.
Will Bunch
First the royal family goes all Seinfeld, now it's Pope Francis.
Tied up on a story (about this) so talk amongst yourselves The comments bar is open, and it's happy hour.