Archive: February, 2013
Will Bunch
Who said this?
Not a Beltway jounalist, obviously.
Will Bunch
You know it's been a crazy week when there's been a major police brutality thingee here in Philadelphia and I haven't had a chance to weigh in. The case of ex-Philadelphia police Lt. Jonathan Josey -- whose punching of a woman at the Puerto Rican Day parade created an Internet wave of outrage but not so much for the judge who found him innocent of assault -- is indeed infuriating. I'll outsource it to two Philadelphia writers with a much stronger reputation for sanity than my own -- Dave Davies and Ronnie Polaneczky -- to expand on why.
Personally, I find this case even more troubling because the judge who's under fire for his actions, including failing to disclose that his wife is a Philadelphia police officer, is Pat Dugan. Covering Philly politics in the late 1990s and 2000s, I met Pat several times, and I know a little about his service over in Iraq -- he's a good man. Yet he rolled over and played pussycat for Josey. That's because it's not the man, it's the system.
Will Bunch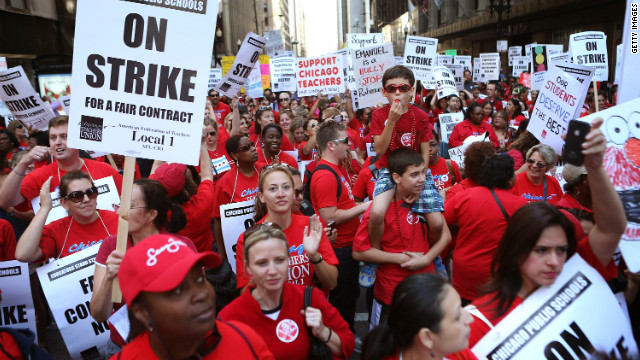 Apparently the old saying is wrong: You can get blood from a stone after all. In a world where "the American Dream" has become a year in which your salary stays the same, the so-called City of Brotherly Love is on the brink of setting a new standard in squeezing middle-class workers to death. It's not like we haven't seen this story before: Working men and women asked to take a sizable pay cut...and work longer hours...and pay more for shrinking benefits. Usually such reports alternate with the news that the CEO of that same outfit is leaving with a golden parachute worth hundreds of thousands of dollars, maybe millions.
But just when you think it can't get any worse, here come the contract demands that the Philadelphia School District would like to cram down the throat of the city's unionized school teachers. The news -- first reported by Kristen Graham of the Inquirer -- is a jaw-dropper:
Will Bunch
Talk about firing a random shot! For reasons known only to its warped minds, the NRA -- via its hyperactive Twitter feed -- sent off this stray, poorly aimed potshot this afternoon:
Philadelphia accounts for a disproportionate share of Pennsylvania's crime.

— NRA (@NRA) February 27, 2013
The point being...exactly what? Is the National Rifle Association angry that Mayor Nutter and Philadelphia Police Chief Charles Ramsey have been high-profile supporters of the kinds of sensible gun-safety laws that the NRA opposes? Or is it just an emotional appeal to NRA members that violent crime is not so much a gun thing as a big-city thing -- in other words, a blatant, "para-racial" appeal to the idea that gun violence should be associated with places with large numbers of non-whites?
Will Bunch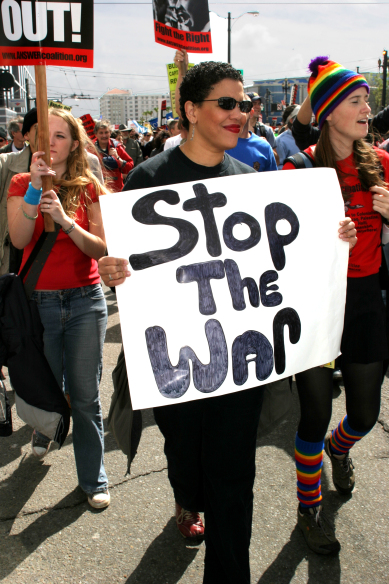 It seems like it was just yesterday that we were talking here about the movie "Zero Dark Thirty" and how America has some unresolved issues with torture. OK, actually it was Sunday -- but my point quite simply was that as long as the United States and its leaders (not to mention Hollywood) seem conflicted about the immoral practices unleashed during the Bush-Cheney years, America will never fully get out the human stain that is torture.
But also this: When we debate the torture issue, we tend to focus on the practice of waterboarding several high-level suspects. But the unholy practices let loose to preserve a national-security state run amok were much broader, from the horrors of Abu Ghraib and the prisoner deaths at Bagram to our current undeclared drone wars.
Will Bunch
If you're a regular reader of Attytood, you've probably noticed that I take great pride in NOT using "SEO" -- that is, not writing "search engine optimized" headlines like "What time are the Academy Awards?" This article does a good job explaining how SEO headlines are ruining America.
Will Bunch
There've been a lot of new lows in American journalism lately -- take the whining of the White House press corps over their lack of ability to meet their yelling, celebrity-obsessed editors demands for pictures of President Obama playing golf with Tiger Woods, but not over White House secrecy on drone strikes. But now we've hit a new bottom. It came out that a small paper in North Carolina had the temerity to ask a local sheriff for PUBLIC information about gun permits -- and word leaked out about the request.
The publisher, David Brown, when he wasn't busy driving over his editor with a bus, issued this embarrassing, snivling apology: