Archive: February, 2009
Will Bunch
Except for that election thing last November (oh yeah, and that primary thing earlier last year) I guess President Barack Obama just can't win. For the first month of his presidency, his critics said that by telling the truth about the devastated U.S. economy, he was spreading way too much gloom, that he was scaring consumers away from spending and businesses away from investing. Then on Tuesday, Obama delivered an address to a joint session of Congress, and it wasn't just audacious -- the man did write a book called "The Audacity of Hope," remember? -- but downright bodacious. He told America that we can cure cancer, harness energy from the wind and from the sun, and send more of our children to college than any other nation. And so those same cynics who just said the new president was too doomy and gloomy now asked: Oh yeah, and how to plan to pay for all of that hope? Which is why the poor guy just can't win.
Specifically, the Wall Street Journal: "How's he going to pay for it?" Newt Gingrich said he actually liked Obama's rhetoric but in the next breath calls it a "higher-tax, weaker-economy, fewer-jobs" blueprint. Matt Drudge seems to have ceased being...well, whatever Matt Drudge is exactly, to become a mathmatician, informing us all that Obama wants to spend $11,833 for every man, woman and child in America, that he wants to raise taxes by $1 trillion. None of them seemed to be listening to what the speech was really about on Tuesday, because it wasn't really about dollars at all. It was about dreams.
Will Bunch
without one of my favorite blogs, although there's a hint that it will live on in some fashion.
Nothing makes sense any more.
Will Bunch
Discuss, whilst I edit tomorrow's news tonight.
Also, at least nobody died when Bobby Jindal lied.
Will Bunch
Here we go again.
There's nothing worse in life than watching a feel-good story wear off, which is what seems to be happening at 400 North Broad Street, the home of the Philadelphia Daily News (and the Inquirer). The feel-good story came in 2005 and 2006, after the staff of the Daily News was whittled beyond the bone by buyouts and then -- with the Philly papers' parent up for sale -- when a bunch of "experts" (more on them in a minute) opined that any buyer would have to close the People Paper for good.
Will Bunch
Oops, I forgot to tell everyone that I'm off, until a one-off shift on Friday night. Given everything that's happening, I may be back with a "special comment." Meanwhile, talk amongst yourselves, as I see you already are.
The Phillies are playing baseball! -- although they pulled a Jindal this afternoon.
Will Bunch
Steroids in baseball.
Will Bunch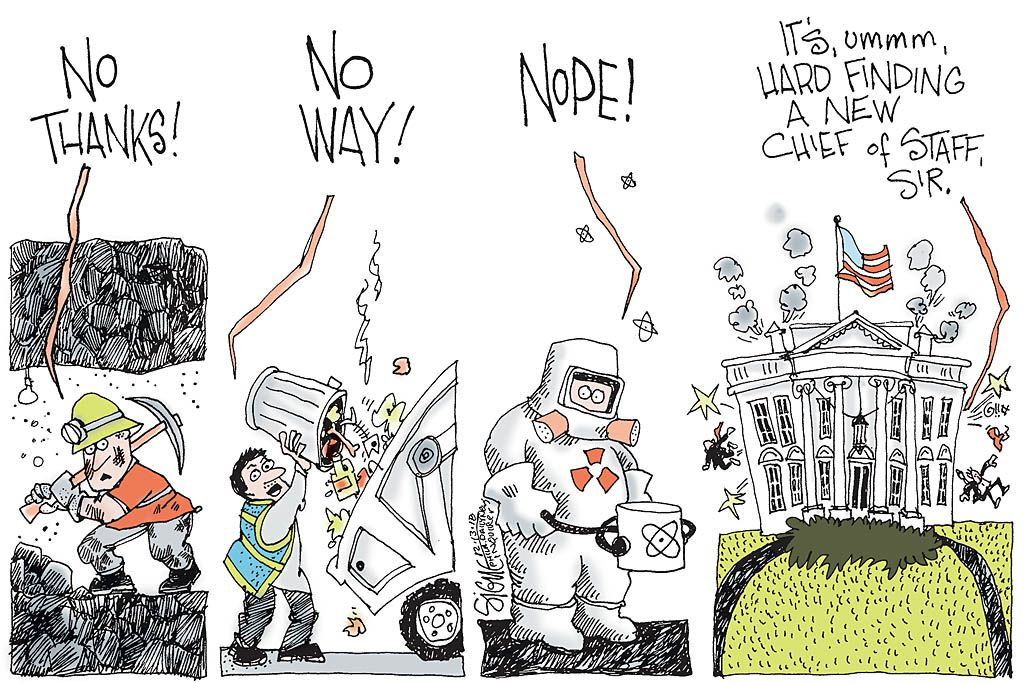 It's not just for Philly anymore.
By the way, if you care, here's a LOOOONG article that lays out the entire newspaper crisis, including the difficult path to a solution, in great detail. It's worth a read if you're new to the issue. Remarkably, left-wing bias is not high on the list of problems.
Will Bunch
Her name is Mary Beth Tinker. Today she's a nurse in D.C., but in 1965 she was an eighth-grade student in Iowa (pictured above):
But by Christmas that year, about a thousand American soldiers had been killed in Vietnam and President Johnson had to decide whether to escalate the war or try to negotiate peace. A lot of people thought it was patriotic to support the war, but others thought we should try peace. One of them, Senator Robert Kennedy, proposed a Christmas truce. Some students in Des Moines decided to wear black armbands to support him, and wrote an article about it in their school newspaper. The principals saw the article and ruled that any students who tried to wear black armbands to school would be suspended.