Archive: September, 2008
Haven't we seen this story somewhere before: Bill Clinton is replacing George H.W. Bush, but now as chairman of the National Constitution Center here in Philadelphia:
PHILADELPHIA - Former President Bill Clinton has been named the next chairman of the National Constitution Center in Philadelphia, succeeding former President George H.W. Bush, the center announced Tuesday.
Michael Kinsley introduces us to the emir of the oil-rich state of Alaska:
Back to reality. Of the 50 states, Alaska ranks No. 1 in taxes per resident and No. 1 in spending per resident. Its tax burden per resident is 21/2 times the national average; its spending, more than double. The trick is that Alaska's government spends money on its own citizens and taxes the rest of us to pay for it. Although Palin, like McCain, talks about liberating ourselves from dependence on foreign oil, there is no evidence that being dependent on Alaskan oil would be any more pleasant to the pocketbook.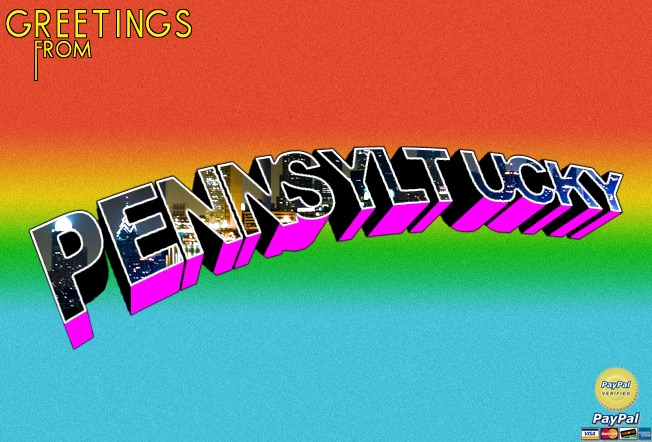 Oy:
ALLENTOWN, Pa. – The leader of a statewide group of college Republicans has been forced to resign after posting racially insensitive comments about Democratic presidential nominee Barack Obama on the Internet.
A wise man -- OK, it wasn't a wise man, it was Andy Card -- once said that no one introduces a new product before Labor Day, even when the product is an Edsel-like clunker like the Iraq war. Now that Labor Day 2008 has come and gone, and I'm overwhelmed with new blogs.
One that I want to highlight in particular is the E&P Pub from Greg Mitchell and my pals at Editor and Publisher, which covers the media and some politics with a very similar, um, attytood as this blog. (Check out what's playing in Wasilla -- mamma mia!) It's one of two new blogs at E&P; the other is Fitz & Jen on the newspaper biz.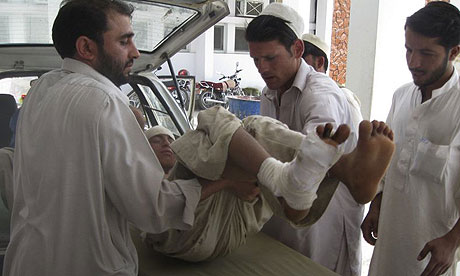 This doesn't fit on a bumper sticker or in a 30-second TV spot or the cover of People or US Weekly, so you're not going to hear a lot about this over the next 57 days. But the next time you see John McCain and his lipstick-wearing pitbull and their shtick about their push for victory in Iraq, just remember this. McCain has spent the last six years pushing a policy that is causing America to do something that should no way be happening -- and that is to lose a war, if not in the conventional sense then surely for the hearts and minds of folks we need on our side to eliminate jihadism in Central Asia.
And the much ballyhooed "surge" is a huge part of this.
How cute..."Her First Gaffe." And someone even had the videocamera rolling:
Gov. Sarah Palin made her first potentially major gaffe during her time on the national scene while discussing the developments of the perilous housing market this past weekend.
OK, that cool video I posted below was about the only good thing that happened to Barack Obama yesterday. Why was it so bad?
1) Well, as you may have heard, he's losing -- and it's almost all McCain's Sarah Palin bounce. If you don't believe that's what it is, I was just watching CNN and McCain wouldn't even let Palin come here to the Philly area today as was originally planned. He needs to keep her right by his side.
Even if you support John McCain (as most of the world apparently does) you'll probably find this funny: