Archive: August, 2012
Walking out on Mitt's coronation, Guess I spoke too soon about stage-managed conventions.
Future Jerry Sanduskys rejoice as Pulitzer Prize-winning Harrisburg Patriot-News announces three-day-a-week publication that is certain to come with staff cuts as well as less-experienced, lower-paid journalists "doing more with less."
The last time they held the political conventions in Florida was 1972. It was the summer that I turned 13 years old, and I was falling in love for the first time.
With politics, that is.
The New Orleans Times-Picayune announced earlier this year that it would only publish a newspaper three days a week. The change -- the first time that a major American city won't have a daily newspaper -- takes effect on Oct. 1.
Thank God it didn't take effect immediately. As I write this, Tropical Storm Isaac, predicted to become a hurricane, is bearing down on New Orleans. As recently as Sunday, forecasts called for Isaac to make landfall further east, on the Florida panhandle. That means the news of the new storm path -- and a hurricane watch and evacuations -- first appeared in a printed newspaper today, Monday.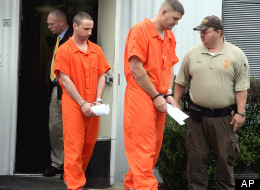 Just another day in the U.S. of A.:
LUDOWICI, Ga. -- Four Army soldiers based in southeast Georgia killed a former comrade and his girlfriend to protect an anarchist militia group they formed that stockpiled assault weapons and plotted a range of anti-government attacks, prosecutors told a judge Monday.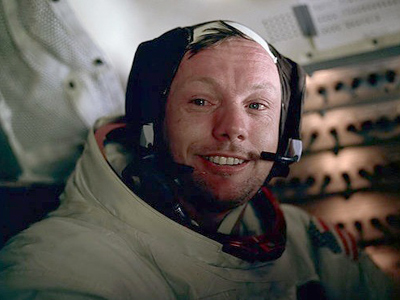 There's a word for this in politics: Bad optics.
For example, it's certainly won't be good optics for the Republican Party to be holding its convention in Tampa, along the Gulf Coast, while the bottom of the TV screen shows a strengenthing hurricane bearing down on New Orleans. While it's true that the botched response to 2005's Hurricane Katrina cut across every level of government and party lines, it's the initial seeming indifference of a Republican president, George W. Bush, looking helplessly out an airplace window that many still voters remember.
The media (present company included, sometimes) can be pretty dense once it gets an idea in its head. Once a storyline is established -- hurricane threatens Republican convention! -- then shifting course is like turning around an aircraft carrier. It's been increasingly clear for the last day or two that Tampa is going to be sideswiped and that the real threat is more likely for beleaguered New Orleans. By the time the media picks up on that, I hope it's not too late for folks to get out -- the tragedy that wasn't averted in 2005.
I hope none of this comes to pass. But if Isaac does turn out to be a major hurricane and it does strike New Orleans, they should just scrap next week's Democratic convention altogether. The government needs to mobilize for real emergencies, not for prime-time windbaggery by Joe Biden & Co.
Meeting the legendary Steve Van Buren, the Eagles Hall of Famer who led the team to two world championships, earlier this year was an honor that I will never forget. He was the best player in the NFL in the late 1940s, yet he was a humble. bashful man who eventually gave away all his trophies and honors -- family members don't even know what happened to his world championship ring. He was a genuine character who loved to compete in anything -- even swimming out to the middle of the mighty Mississippi when he was a kid in New Orleans, just to show he could do it.
He played wracked wiith pain in the leather helmet era and kept coming back amd coming back until a broken leg finally stopped him. Every NFL running back who ever bowled over a defender owes Van Buren a debt of gratitude for inventing that slashing style. There will never be another one like him. He died yesterday at the age of 91.