Archive: July, 2009
Will Bunch
Thirty years ago tonight, then-President Jimmy Carter gave a major speech - ostensibly on energy policy but really about a crisis of the national soul --that became known as "the malaise speech," which is kind of odd since the word "malaise" does not appear from the text. But since all know that "malaise" is something that politicians don't normally aim for, so that characterization should tell you that the speech is largely remembered with scorn by conservatives, and by the punditocracy as the beginning of the end of Carter's presidency.
Too bad. I think you can make a strong case that America would be a better place if we had only listened that night. I talked about this in my recent book, "Tear Down This Myth," seeking to contrast how Carter looked at energy, and at the notion of Americans striving toward a worthy goal that might involve a little sacrifice, against the reversal that would come under pro-consumption Ronald Reagan. Here's an excerpt:
Will Bunch
I've said many times that the best blog posts are the ones you don't write. Ironically, had the Vince Fumo outrage not occurred last night, I was planning to launch a national crusade -- to get suddenly dull-as-dishwater Sen. Al Franken to tell a joke. After all, it's taken comedians like Jon Stewart to cut through all the BS in the news media, so it seemed like we needed a real comedian -- and not a self-muzzled one -- to do the same thing for Capitol Hill.
Well, it would have been a very short crusade. Al Franken told a joke today. Sort of.
UPDATE: Daphne Eviatar says that Franken snuck in some good questions, too.
Will Bunch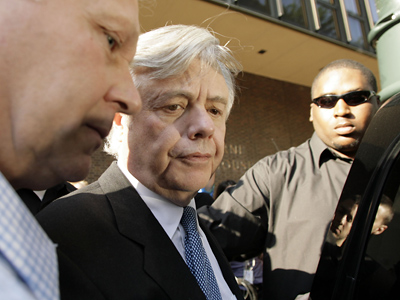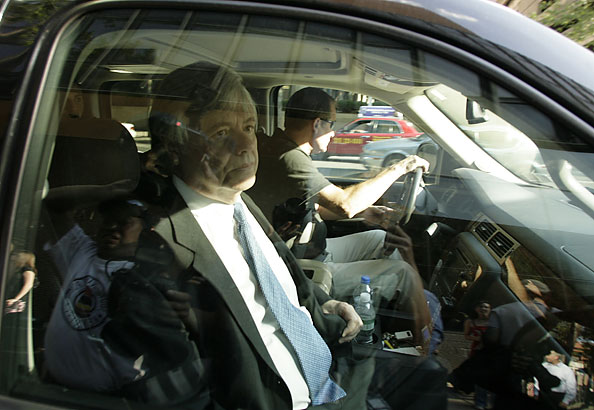 "He never deviates from what he considers to be his principled rationale."
-- the former top judge in the state of Pennsylvania, Stephen Zappala, writing about his friend, convicted felon Vince Fumo.
Will Bunch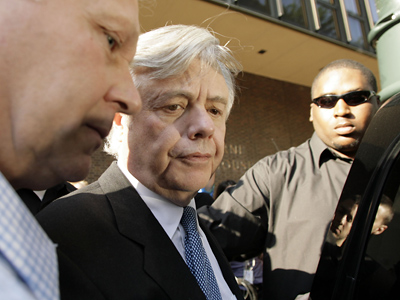 Vince Fumo knew all the right people -- and they were there for him when he needed them.
Born 66 years ago into a successful South Philly family that owned a savings-and-loan association (back when they were associated with George Bailey and not with Charles Keating), Fumo built on that and chose a life in politics -- and with his MENSA-level IQ, he not only read up on Machiavelli but acted it out in his own wonderful life when he earned his Machiavellian-inspired nickname, the Prince of Darkness. If you are reading this and you are not a Philadelphian, it hardly does Fumo justice to describe him as merely a state senator, which was nominally his job from 1978 through 2008. For much of that time, Fumo was the de facto boss within the Democratic machine, the man to see in one of the most corrupt cities in America.
Will Bunch
...at the light sentence given corrupt Philly machine pol Vince Fumo. Wanted that out there as I write a longer post on the subject.
Will Bunch
Philly.com launches it's own version of "Point-Counterpoint." The topic is Sonia Sotomayor and the guinea pigs for the first one are Your Blogger, standing on the left, and Christine M. Flowers, as always, on the right.
Will Bunch
Oh, good grief!
U.S. Army Maj. Stefan Frederick Cook, set to deploy to Afghanistan, says he shouldn't have to go.