Archive: July, 2008
Saying he is "sympathetic to late night comedians' struggle to find jokes to make about me," Sen. Barack Obama (D-Ill) today issued a list of official campaign-approved Barack Obama jokes.

The five jokes, which Sen. Obama said he is making available to all comedians free of charge, are as follows:
"Some seem to believe we should negotiate with terrorists and radicals, as if some ingenious argument will persuade them they have been wrong all along," said Bush, in what White House aides privately acknowledged was a reference to calls by Obama and other Democrats for the U.S. president to sit down for talks with leaders like Iranian President Mahmoud Ahmadinejad.


"We have heard this foolish delusion before," Bush said in remarks to the Israeli Knesset. "As Nazi tanks crossed into Poland in 1939, an American Senator declared: 'Lord, if only I could have talked to Hitler, all of this might have been avoided.' We have an obligation to call this what it is -- the false comfort of appeasement, which has been repeatedly discredited by history."
This is Iraqi medical-doctor-turned-journalist Yasser Salihee, who was so thrilled by the prospect of free speech in the early days after the 2003 invasion that he became a reporter in the Baghdad bureau of Knight-Ridder -- his work appeared locally several times in the Inquirer. Regular readers remember that I posted several items (in the forever lost Attytood archives) about his seemingly senseless death at an American checkpoint.
A new report into his death shows the facts are worse than could have been imagined then: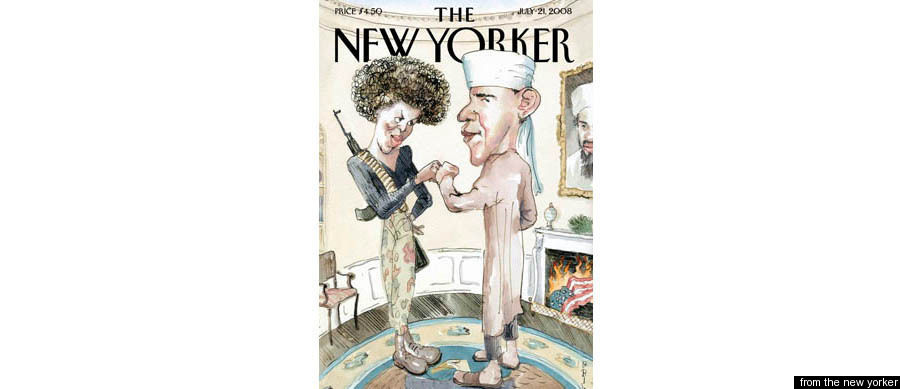 You're going to hear a lot of blather over the next 2-3 days about how outrageous this New Yorker cover is -- from pro-Obama types and mainstream media fuddy-duddies, about how this is a shameless ploy to sell magazines, yadda, yadda, yadda. I disagree -- I think this is great satire (that's what New Yorker cartoons are, remember?) of how absurd our political discourse has become, showing just how ridiculous the Obama slurs are by taking them all the way over the top. Do you honestly think there's one American who was planning to vote for Obama who will see this, say "Oh my God, they're terrorists!," and change his or her vote?
If there is, God help us.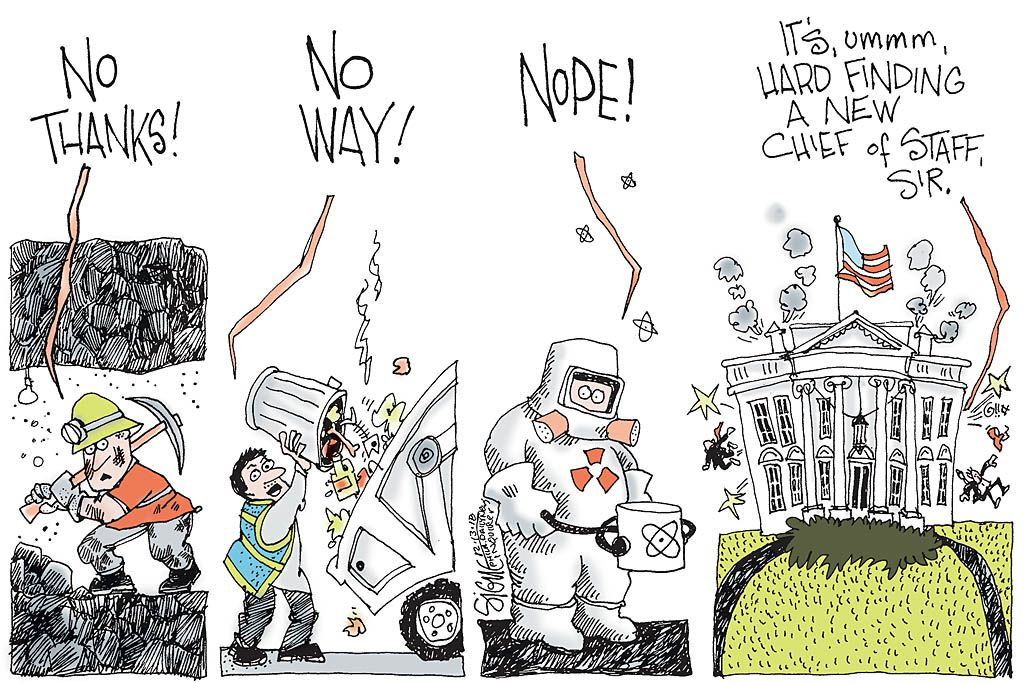 Open thread -- I'm on "book vacation," (there's an oxymoron), so you're in charge. I hear Pennsylvania Democrats are corrupt...pass it on. And have a great weekend.
"You know, I don't understand when people are going around worrying about, 'We need to have English- only.' They want to pass a law, 'We want English-only.' Now, I agree that immigrants should learn English. I agree with that. But understand this. Instead of worrying about whether immigrants can learn English — they'll learn English — you need to make sure your child can speak Spanish. You should be thinking about, how can your child become bilingual? We should have every child speaking more than one language.
Last night on MSNBC, Rachel Maddow interviewed Georgetown law professor Jonathan Turley aboout the so-called "FISA compromise" that is just one more large drip on the ongoing erosion of the U.S. Constitution. Here's a transcript of Turley:
And, you know what`s terrible is like one of those stories where someone is assaulted on a street and a hundred witnesses do nothing. And in this case, the Fourth Amendment is going to be eviscerated tomorrow. And 100 people are going to watch it happen because it`s just not their problem.

And, you know, the only reason it didn`t happen today was it was delayed for a funeral. That`s how much these people put into the Fourth Amendment.
Forget Cape May -- the North Pole is looking like a nice spot for a sunset cruise these days:
For the first time in modern history, the North Pole may be iceless this summer. Scientists say it's an even bet that sea ice in the region will completely disappear in the next few months, perhaps as soon as August.