Archive: June, 2013
Will Bunch
He failed as Pennsylvania's senator, as an Inquirer columnist and as a presidential candidate. But Rick Santorum has a bright future in Hollywood:
Rick Santorum has a new job as CEO of a Dallas-based Christian movie company, EchoLight Studios.
Will Bunch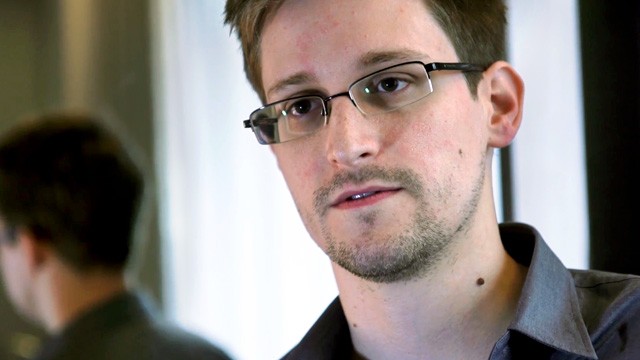 Just a quick link to the best piece I've read on Edward Snowden and the surveillance state. From the New Yorker ("yes, the New Yorker).
Will Bunch
Getting shocked and awed with newspaper stories and what not. Blogging to resume soon.
Will Bunch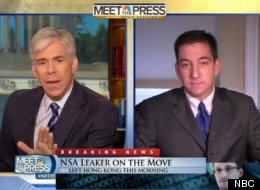 There was an appalling moment in the annals of U.S. journalism history earlier today -- in the often noble profession that nonetheless managed to give the world Judith Miller and Jayson Blair in addition to "aiding and abetting" the war in Iraq. In the wake of NSA whistleblower Edward Snowden's flight from Hong Kong, NBC's iconic "Meet the Press" -- now manned by the not-so-iconic David Gregory -- placed an urgent call to the lawyer-turned-blogger/journalist who broke the Snowden story, Glenn Greenwald..
Although I (and many others) have written favorably of Snowden's actions -- exposing the extent that the U.S. government spies on its own citizens, something that President Obama and other top officials didn't want you to know -- that does not mean Greenwald deserves a free pass. The other night, for example, MSNBC's Chris Hayes asked Greenwald some tough and totally legitimate questions about whether Snowden, the whistleblower, should or should not be charged with a crime. But in this country , no working journalist has asked the ridiculous question of whether a colleague, in exercising his or her 1st Amendment rights to report on the government's activity, is committing a crime.
Will Bunch
Watching Edward Snowden skedaddle from Hong Kong to Russia and possibly next to Ecuador or Venzuela by way of Cuba has made me realize one thing. The United States sure has a lot of enemies in the world! Wasn't Obama supposed to fix that, right after he shut down Gitmo?
On a personal note, Ecuador is one of only a couple exotic, Third World nations that I've visited -- it's a fantastic place with the majestic peaks of the Andes, the Amazon rain forests and the marvel of the Galapagos Islands. There are worse places to live out the rest of your life.
Will Bunch
Protect Whistleblowers: Often the best source of information about waste, fraud, and abuse in government is an existing government employee committed to public integrity and willing to speak out. Such acts of courage and patriotism, which can sometimes save lives and often save taxpayer dollars, should be encouraged rather than stifled. We need to empower federal employees as watchdogs of wrongdoing and partners in performance. Barack Obama will strengthen whistleblower laws to protect federal workers who expose waste, fraud, and abuse of authority in government. Obama will ensure that federal agencies expedite the process for reviewing whistleblower claims and whistleblowers have full access to courts and due process.
-- Obama-Biden transition team white paper on Ethics, 2008-09.
Will Bunch
If you're wondering why thousands of Brazilians have taken to the streets in protest this week, I would urge you to watch this short video filmed by two journalists in the streets of Sao Paulo on Monday night. "If our child is sick, we don't want to take him to a stadium," one woman says. You know...Brazil sounds a lot like the United States of America:
Will Bunch
Yes, it does stink to have the worst do-nothing Congress since Truman's era (or, as MSNBC likes to call them, the do-one-thing Congress) but sometimes it's better to have no legislation than bad legislation. A plan to dump on the nation's already reeling poor with a more-than $20 billion cut to food stamps was bad legislation, And so it went down to defeat today:
WASHINGTON — Opposition by Democrats who rejected huge cuts in the food stamp program and Republicans who viewed farm spending programs as overly generous, combined to defeat of the House farm bill on Thursday, raising questions about financing for the nation's farm and nutrition programs this year.