Archive: June, 2012
Will Bunch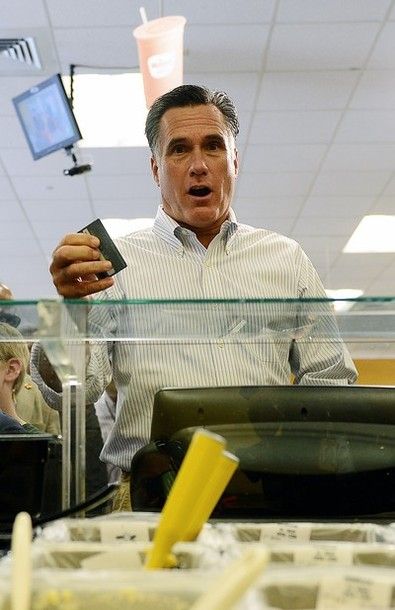 So this Mitt Romney walks into a Wawa, and...
Two days later, Philly's favorite convenience store is reaping probably a million dollars in free publicity, and Romney's campaign is starting to make you think he really could blow this thing after all.
Will Bunch
The Denvir post -- Daniel Denvir's weekly take on the various outrages in Harrisburg. Good stuff. although I could have lived without that image of Tom Corbett now haunting me.
Will Bunch
At 2 a.m. yesterday, the Watergate scandal turned 40. Maybe it was appropriate that most of America slept through the occasion.
I can tell you exactly where it was the night when it all went down, when those burglars were arrested inside the Watergate Hotel. I was asleep in my bedroom in a suburb of New York, a 13-year-old boy, still trying to make sense of this strange world I'd been born into, where police in blue helmets fought young people in the street, and great men were gunned down in their prime. The arrest of the Watergate, burglars may have happened in the dead of night, but what came in the months ahead was truly an awakening.
Will Bunch
Mmmm....brains.
Still posting non-verbal items in the hopes of having the time to produce an actual blog post -- a person can dream, right?
Will Bunch
The blog post scheduled to run here tonight has been postponed by newspaper editors and their incurable obsession with commodity news*. Come back Sunday night for a post that may be just barely timely if I can file it before midnight.
Have a great weekend. Talk about Obama and stuff.
Will Bunch
Will Bunch
My friend -- former Daily News intern, Pulitzer co-winning journalist and undocumented immigrant Jose Antonio Vargas -- writes the cover story (see, you CAN be provocative and smart at the same time) in this week's Time. It's a message that every American -- citizen or not -- should hear:
There are an estimated 11.5 million people like me in this country, human beings with stories as varied as America itself, yet lacking a legal claim to exist here. It's an issue that touches people of all ethnicities and backgrounds: Latinos and Asians, blacks and whites. (And, yes, undocumented immigrants come from all sorts of countries like Israel, Nigeria and Germany.) It's an issue that goes beyond election-year politics and transcends the limitations of our broken immigration system and the policies being written to address them.
Will Bunch
Sometimes here in Pennsylvania it's hard to see the forest for all the trees. Today, we give thanks to the New York Times for going up in their satellite and giving us the Google Earth view of the GOP plot to destroy public education in the Keystone State:
The school district in Reading, Pa. — the nation's poorest city — laid off 110 teachers last week, along with hundreds of other employees. As elementary students watched in shock, many of their favorite teachers were pulled out of an assembly one by one and given the bad news by district officials, The Reading Eagle reported.