Archive: June, 2010
What happens when you try to mix an out-of-the-office happening with an ordered-up front page story on Lenny Dykstra's latest woes?
You get a day with no blogging.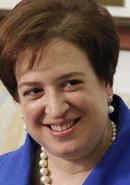 Whatevs.
There's no writer today whom I admire more than Andrew Bacevich. A former Army colonel and Vietnam vet who now teaches at Boston University, and a longtime self-described "Catholic conservative," he emerged in the 2000s as a leading critic of American military policy and the conduct of the wars in Afghanistan and on Iraq; on the latter subject he wrote with great moral authority even before his own son died in combat there in 2007. He had an op-ed in Sunday'sWashington Post that goes way beyond the media's superficial coverage of the Gen. Stanley McChrystal affair, to look at what's really at stake.
Here's an excerpt:
Whenever you're feeling down, you can always count on the New York Post to cheer you up (the top headline, obviously, not the tragic and depressing one underneath.)
I have mixed feelings about the Americans' performance. All four of their games were amazing to watch, and there are almost enough good memories to last four years -- Tim Howard's game-saving performance against England, the improbable comeback against Slovenia, Landon Donovan's "golden goal," and then yesterday's nail biter with Ghana. On the other hand, they frittered away their relatively easy draw and a seeming path to the semifinals -- there may never be a better opportunity in my lifetime. No matter how much better the U.S. team gets by 2014, it's one thing to win a World Cup in South Africa, and quite another to win one...in Brazil. (The U.S. has an excellent shot of hosting the World Cup in 2022, something to live for :-) )
At least that's what I believe they're angry about.
Hooligans.
The rise of the Tea Party and the primary success of extremists like Kentucky's Rand Paul, Utah's Mike Lee and Nevada's Sharron Angle (and, hoo boy, check out the latest story about her) is getting a lot of hype, but here's an important fact about the so-called New Right that's getting overlooked:
The New Right may be ascendant -- but it's also dying.
...that was the point of a blog post that was just totally eaten by the computer.
So read this article on the subject or talk about Evan Turner instead.
Remember, Stephen Colbert reads Attytood, so why don't you? This is an open thread; we worked hard to fix the comments yesterday. so exercise your First Amendment rights, or -- if you want to be in tomorrow's Daily News -- go out and exercise your Second Amendment rights:
The Colbert Report
Mon - Thurs 11:30pm / 10:30c
Yahweh Or No Way - The Blues Brothers & Glenn Beck