Archive: June, 2009
Will Bunch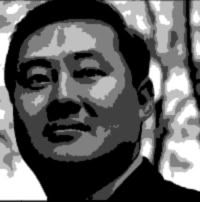 Hint: It wasn't Lisa Scottoline:
In the 42-page ruling, Judge Jeffrey S. White of Federal District Court in San Francisco characterized the conflict as one that embodies the tension "between the requirements of war and the defense of the very freedoms that war seeks to protect."
Will Bunch
One other lost piece of business from a lost weekend -- what the...heck is the deal with Major League Baseball and its much-ballyhooed instant replay system for disputed home run calls? It seemed like a good idea -- too many replays on too many kinds of calls would slow up and possibly destroy the game, but screwed up home run calls can ruin a season, as the 2006 Phillies learned the hard way. These kind of things only happen a couple times a week in all of baseball, if that often.
So Friday Greg Dobbs hits one straight over the top of the pole (maybe that should be, um, taller?) at Citizens Bank Park in what would have been a game-winner for the Phillies in the 11th inning against the (now) hated Red Sox. The ump called it foul, Phillies manager Charlie Manuel cried "fair," and then they should have sent it to MLB HQ for the review, but...the ump simply said, "Nah, it was foul."
Will Bunch
Having spent most of the last five days as far removed from breaking news and the 24/7 political drone as it's possible to get in 2009, I come back and find myself fascinated by the Iranian election and the wild aftermath, and still trying to get my arms around the situation. Here are 3 questions about what's going on in Tehran -- none of them rhetorical (for a change).
1. Why is the American TV coverage, especially on cable news, which is supposed to exist for a situation like this, so lame?
Will Bunch
This story is kind of surreal.
Will Bunch
You've been probably hearing an interesting debate about "the Obama effect" -- as in, "Is there really an Obama effect?" -- in the Middle East. The broad notion is that his efforts to re-start American relations with the Muslim world may help more moderate elements advance in the region, the kind of notion so alien to the kind of folks whose idea of searching for comity in the Arab world* was also known as "shock and awe." There was speculation it played a role in a victory for the moderate, more Western-friendly faction in Lebanon, but the election in Iran was clearly the Big Kahuna.
Except the (very) bad guy, the America-hating, holocaust-denying Mahmoud Ahmadinejad, won....so there's no Obama effect, obviously. Well, except for the fact that Ahmadinejad didn't really win, he "won." With polls in Iran suggesting a close race and a possible victory for reform candidate Mir Hossein Mousavi, the finally tally showed Ahmadinejad winning with a whopping 64 percent of the vote, which is much more than Reagan received against Mondale in 1984 or LBJ's massive 1964 landslide against Barry Goldwater...so ponder that math.
Will Bunch
I'd going to be off for a few days to take care of a couple of matters -- one of them is the long-awaited (OK, maybe not) event in New York City for "Tear Down This Myth," which will be held tomorrow (Wed.) night at The Tank, a space at 354 W. 45th Street in Manhattan, at 6 p.m. It will be a good chance for NY Attytood readers to catch up, and it won't cut into very much of the Phillies-Mets game, so...see you there.
Photo by: Andre Gunther Photography
Will Bunch
The Dems nominate flaming socialist Creigh Deeds for governor of Virginia:
Although his conservative voting record served him well with his Bath County constituents, his votes on several politically charged issues could put him out of step with voters in next month's Democratic primary, which traditionally attracts a more liberal base.
Will Bunch
Maybe it was the unwarranted attack on the Great American Hamburger, but God hurled a lightning bolt in the general vicinity of Attytood this morning and managed to accomplish what a few dozen angry conservatives have not -- shutting the blog down for a half a day.
I'm back but not for very long (more on that later).