Archive: June, 2008
Is you can spell "elitist," you probably are one.
Rant against our stupid intelligensia, and then discuss whatever's on your non-elite mind.
This is an open thread -- so talk!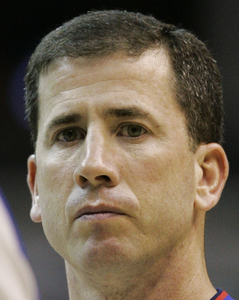 Just kidding -- Kobe & Co. (but really just Kobe) won last night's do-or-nearly-die game in the NBA Finals all by themselves and without an unnatural assist from the refs, in the immortal words of Hillary Clinton, "as far as I know." The fact that a four-game sweep would have been costly to the NBA and its broadcast partner ABC is merely a coincidence, right?
Who knows anymore? Just this week, I was adding horse racing to the list of undependably corrupt sports I was finding it hard to enjoy. The list really is shrinking down to curling and the National Spelling Bee:
Yup, Obama answers his email...if this is you.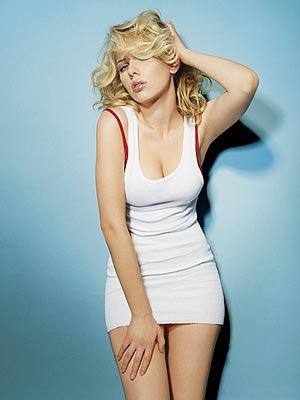 Remember when I told you that Barack Obama needs to use his VP pick to bolster his lack of military cred? Well, check this out!
So you think you know who's on Obama's veep short list? Well, think again. According to sources on the Hill, Obama veep vetters -- specifically Jim Johnson and Eric Holder -- have been asking Dem members of Congress this week their input about potential running mates. The conversations are free-flowing but one name the vetters are inserting in the conversations is one that is not a household name... Ret. Gen. James Jones, the former Marine-turned-NATO Supreme Allied Commander. ...
And here you thought it was being wasted!
What happens when you combine Philadelphia's all-powerful Comcast Corp., a spineless "Blue Dog" Democrat from upstate Pa. named Rep. Chris Carney, and the hot-button issue of telecoms helping Bush & Co. spy on Americans.
According to Salon's ace blogger Glenn Greenwald, you get a case of censorship:
Two weeks ago, the Blue America PAC submitted ads to numerous cable television stations, newspapers and radio stations criticizing Blue Dog Rep. Chris Carney (D-Pa) for his support of a bill to expand dramatically the President's warrantless eavesdropping powers and to immunize telecoms (such as Comcast) which broke the law in enabling the Bush administration to spy on their customers with no warrants. The ads also documented that several of the lawbreaking telecoms which would benefit most from the amnesty Carney advocates donated substantial sums to his campaign (with Comcast being the largest such contributor to Carney).
Hooray for one of the good guys in Major League Baseball. Ken Griffey Jr. hit his landmark home run No. 600 last night, and it couldn't happen to a nicer guy -- and for once I'm not being sarcastic. Griffey in the 1990s was probably the best all-around player I've ever watched, and he seems to have done it without performance-enhancing drugs. The only thing he needs is a ring, and if he can stick around for a year or two the Reds' amazing young talent could get him there.
But he'll have to top the amazin' Phightin' Phillies. Sam Donnellon looks at the 2008 crew and demolishes some of the myths about the beloved 1993 squad that Utley & Co. are getting compared to:
I stumbled across this news item that ran in the New York Times in 1983 -- I didn't remember that this had happened and most likely neither do you:
Seven Democratic Representatives today asked the House to impeach President Reagan for ordering the invasion of Grenada two weeks ago.