Archive: May, 2011
Will Bunch
So President Obama wants unfettered press freedom in the Middle East, even for those who disagree with him and/or the United States. From his speech today:
Through our efforts we must support those basic rights to speak your mind and access information. We will support open access to the Internet, and the right of journalists to be heard -– whether it's a big news organization or a lone blogger. In the 21st century, information is power, the truth cannot be hidden, and the legitimacy of governments will ultimately depend on active and informed citizens.
Will Bunch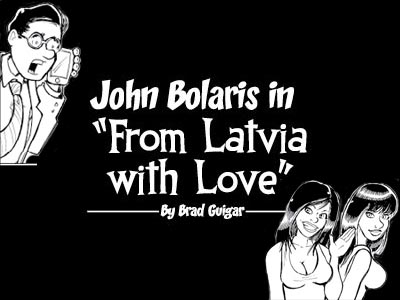 If we just offered readers something like this every single day, the future of journalism in Philadelphia would be assured,
Will Bunch
Would it be too tacky to say that Obama is "milking" this whole birth certificate thing now?
I can't wait until next week when his campaign roils out the "Obama Got Osama!" T-shirts.
Will Bunch
A cute, fun little feature story about a Philadelphia women claiming credit for a trend that caused a man in Australia to die. (The picture above is of a second Australian planker -- he's in a coma.)
If I were doing the story, I'd have asked her if she, you know, feels bad or anything, but I guess that would have ruined the tone.
Will Bunch
Who said it, and why?
Answer to come.
Will Bunch
The Rizzo name has hovered over Philadelphia's civic life for more than a half-century, ever since the day that (probably untrue) legend has it that Joe DiMaggio handed a cigarette to up-and-coming cop Frank Rizzo and hit a home run to win Game 2 of the 1950 World Series at Shibe Park. Four years after the nightstick-in-a-cumberbund ex-mayor died trying to win his old job back in 1991, his mild-mannered son also named Frank Rizzo was elected to City Council as a Republican, keeping the Rizzo name and legacy before the people of Philadelphia. What's more, a genration of tough-talking Rizzo acolytes remained in city politics -- none more Rizzo-esque and emblematiic of brass-knuckle 1970s rowhouse politics than seeming-city-commissioner-for-life Marge Tartaglione.
Tonight, in something of a shock, both Rizzo and Tartaglione are headed for defeat in their party primaries, something that would have once been unthinkable. It's tempting to look back on the racial divisiveness and brutality of the senior Rizzo years in the 1960s and '70s and make a blanket statement about a new era of brotherly love in Philadelphia. But the truth is, Rizzo and Tartaglione both lost not because their politics feel out of favor but because of old-fashioned greed; both chose to take part in the city's mad dash-for-retirement-cash known as DROP, and voters hammered them for it. But much of the racial, class and political mistrust that dominated the city in the 1970s still hangs on even as Rizzo junior and Tartaglione leave office -- it lingers on the streets and in the angry voices you here in talk radio or in the online comments of this website. The end of the Rizzo era? Not yet, and not any time soon.
Will Bunch
A five-year study commissioned by the nation's Roman Catholic bishops to provide a definitive answer to what caused the church's sexual abuse crisis has concluded that neither the all-male celibate priesthood nor homosexuality were to blame.
Will Bunch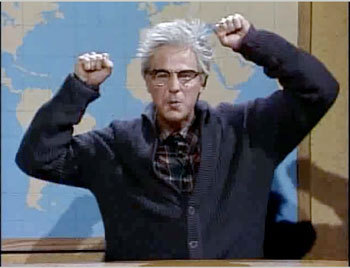 "And that's the way it was, and we liked it."*
Several veteran and prize-winning journalists who covered presidents from John F. Kennedy to George W. Bush say that the current crop of White House correspondents are too timid and deferential and have played a role in killing the impact of presidential news conferences.