Archive: April, 2013
Will Bunch
Don't forgert the place to check out all of Signe's cartoons and other cool stuff is the new Philly.DailyNews.com. The secret password promo code, which I'm giving to you and you only, is swordfish A59U.
Will Bunch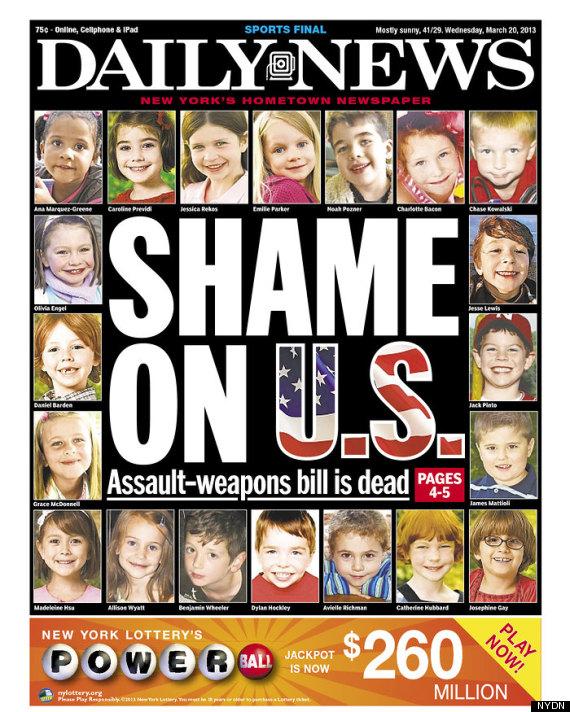 "Moments ago, the U.S. Senate decided to do the unthinkable about gun violence --- nothing at all." -- former U.S. congresswoman (and assassination victim) Gabrielle Giffords.
54-46, or fight. That's the way it went down in the U.S. Senate today on the most tame of all possible gun-sanity measures, requiring background checks at venues such as the gun shows where so many firearms sales take place. Just as most Americans agree that the First Amendment is not a right to yell "fire!" in a crowded theater, most Americans -- 91 percent the last time I checked -- don't think the Second Amendment is right to sell lethal weapons to criminals or to people who are mentally ill.
Will Bunch
Unlike some people, I'm going to wait on actual facts.....
Will Bunch
We will reach the goal of freedom in Birmingham and all over the nation, because the goal of America is freedom. Abused and scorned though we may be, our destiny is tied up with America's destiny. Before the pilgrims landed at Plymouth, we were here. Before the pen of Jefferson etched the majestic words of the Declaration of Independence across the pages of history, we were here. For more than two centuries our forebears labored in this country without wages; they made cotton king; they built the homes of their masters while suffering gross injustice and shameful humiliation–and yet out of a bottomless vitality they continued to thrive and develop. If the inexpressible cruelties of slavery could not stop us, the opposition we now face will surely fail. We will win our freedom because the sacred heritage of our nation and the eternal will of God are embodied in our echoing demands.
-- Dr. Martin Luther King. "Letter From a Birmingham Jail", April 16, 1963.
Will Bunch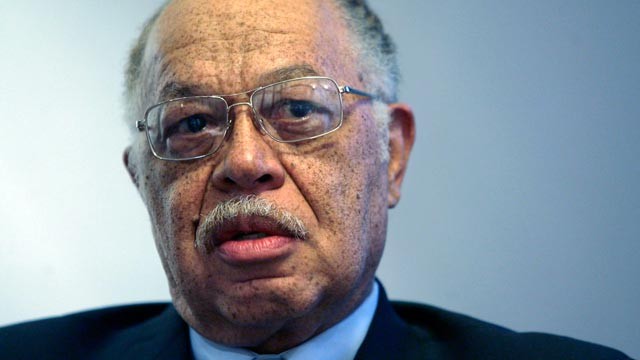 A lot of readers have shown up lately clamoring for more coverage of Philadelphia's abortion clinic butcher, Kermit Gosnell. Working here at the Philadelphia Daily News, I was taken aback at the wave of complaints that the story has been undercovered, since we've run literally dozens of stories and featured Gosnell on the front page at least two or three times that I can remember (it's hard to "ignore" a story and put it on your front page more than once!). But obviously it's different outside of Philly -- outlets like the Washington Post should cover it more. If you want to read one piece that really captures the outrage of Gosnell. I'd recommend this article from back in 2011, by Katha Pollit of The Nation. It's called "Dr. Kermit Gosnell's Horror Show":
Blood-spattered floors. Cat feces. Broken equipment. A 15-year-old giving anesthesia. Two women dead, countless more maimed and injured. Third-trimester fetuses delivered alive whose spines were then severed by the doctor. This was the Women's Medical Society in West Philadelphia. This is what illegal abortion looks like.