Archive: March, 2013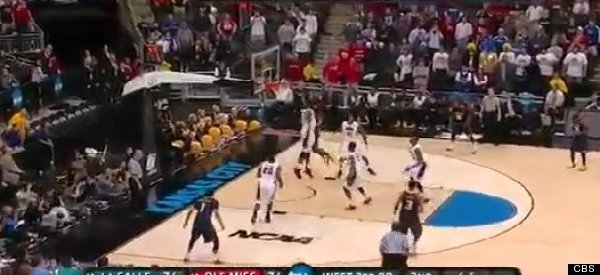 There's a lot of balls in the air these days.
None better than "the Southwest Philly Floater."
Remember that report just a couple of weeks ago about the obscene revolving door in Harrisburg between the highest levels of state government and the oil-and-gas industry -- showing that every governor, every Pennsylvania environmental commissioner, and numerous high-level officials over the last 20 years have gone to work for Big Oil after their, um, public service.
Now Gov. Corbett's environmental commission, Michael Krancer, will need to make sure that the revolving door doesn't boink him in the head on the way out.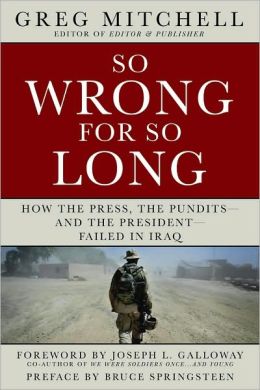 As we continue to "celebrate" the 10th anniversary of the unwarranted invasion of Iraq, there seems to a debate where there really shouldn't be one: Did the media really get it wrong during the run-up to the war? It seems like if the media had dome its job better, we might not even be talking about that Iraq War. The question is not "If"...but "why."
The Washington Post, in seeking to conduct a post-mortum, asked a very wise source on that front: My cyber friend Greg Mitchell of The Nation, who penned the definitive book on the Iraq War and press blunders, "So Wrong For So Long," to write an op-ed on the topic. But this weekend, the editors at the Post spiked Mitchell's piece, but did print an article by one of its own staffers, Paul Fahri, defending the media's performance.
A former Obama admninistration official gets right down to it on drone warfare overseas. It's not just that it's extralegal, unconstitutional, et cetera. It's that dropping so many weapons on the local people -- even so-called precision ones -- is dumb and counter-productive:
CHICAGO — A former top adviser to President Obama on Thursday expressed concern about "blowback" from the United States' aggressive campaign of drone strikes, warning that the attacks could be undermining long-term efforts to battle extremism.
Yesterday's news of tomorrow -- fascinating (via Romenesko).
Be sure to read to the end and Philadelphia's bizarre contribution..."neon newsboys."
My article in today's Daily News about the utter failure of trickle-down economics:
THERE WERE no champagne corks popping, no ticker tape down Broadway, and only muted cheers on the floor of the New York Stock Exchange earlier this month when the Dow - the supposed blue-chip barometer of America's fiscal health - bulled through its 2007 closing high of 14,164 and kept going higher.
This front page from this morning's New York Daily News should have been the front page of every newspaper in America today. My only potential quibble is that maybe "shame" isn't a powerful enough word. I'm not sure what is. There are no words, actually. What can you say about a nation that can look into those eyes in the image directly above -- the faces of children who were gunned down in their first-grade classroom by a high-powered weapon, some of them dismembered by so many bullets, and yet does nothing.
OK, next to nothing. The moves that President Obama took by executive order -- like restoring public-health research into gun violence -- were baby steps in the right direction. And yesterday's news -- that the proposed new version of the ban on certain assault weapons that was in place from 1994 to 2004 is dead -- doesn't preclude other gun measures, including stricter background checks and bans on large-capacity magazines, from eventual action in this Congress.
I should add that while almost everything that young woman (heh, did I just write that?) says in her letter is true, there are only two real cures for people caught up in the last throes of American journalism. The first is to leave, and I have total respect for the people who've made that choice, but the other is to just produce great journalism. I have some friends at the Daily News who do that on a regular basis but this week I was really struck by the work of two old (heh, did I just write that?) friends from my years at Newsday.