Archive: March, 2012
Will Bunch
Signe signs the anti-tax pledge...at least on this one.
A newspaper without Signe would be like a day without sunshine.
Will Bunch
We've taken politicians on both sides of the aisle to task for dropping the letter "G" from the end of words in a transparently ridiculous effort to sound like common folk (remember Harvard Law School graduate Barack Obama and his "Stop grumblin'! Stop complainin'!"?) So, millionaire Mitt Romney, what's taken you so long?
Will Bunch
So I was thinking today about the end of war in Iraq, late last year. It's been a couple of months since the last American troops (more or less) came home. The Republicans running for president couldn't imagine a world without American boots in the sand of this oil-rich nation. (Mitt Romney, for one, called it "an astounding failure.")
And as you'd expect in that unstable corner of the world, the transition has been a bumpy one. There have been some car bombings and other acts of violence -- just as there were at times when U.S. troops were stationed there. But so far the results have not been terrible. No longer are our soldiers in a foreign land, doing good deeds much of their time but stirring up anti-American sentiment on bad days. And the idea of democracy in Iraq is out of the nest, where it can learn to fly on its own. These are good things.
Will Bunch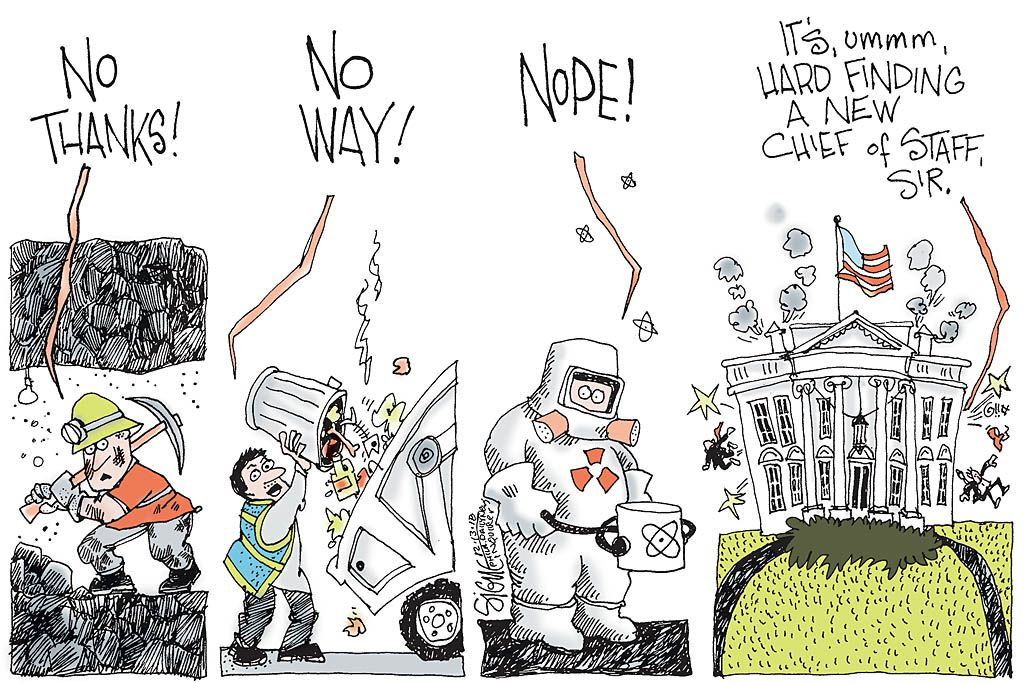 Harkening back to the early days of Attytood, we proudly bring back the ever-popular "Today's Signe." This picture (OK, drawing) is worth more than 1,000 words of Attytood blather on what a scandal there is surrounding Philadelphia's student test scores.
The funny thing is that there are wild rumors that the shake-up here at 400 N. Broad Street would mean an end to Signe's run here and leave both the Daily News and Inquirer without an editorial cartoonist. I don't beleve the rumors at all, since the people running this place are way too smart to let that happen. If they're selling the papers, the value of the Daily News would be a lot less without its Pulitzer Prize-winning cartoonist.
Will Bunch
There have been some really interesting stories in the local news in Philadelphia over the last 10 days. On the surface, the revelations -- about an alleged crooked cop pocketing cash and drugs, about teachers ordered to cheat to boost student test scores, and about a huge payday in education dollars for the son of a powerful U.S. congressman -- don't seem to have much to do with each other.
But I see a couple of connections. The articles reminded me about how the famed pioneering muckraker journalist Lincoln Steffens called Philadelphia "corrupt and contented" more than 100 years ago -- and how little things have changed over the last century. It also got me thinking about the role that journalists here at the Philadelphia newspapers played -- or didn't play -- in getting those stories to the public.
Will Bunch
Richard Nixon said famously, "If the president does it, that means it is not illegal." If guess now we can add Barack Obama and company: "If a president does it, that means it is due process." Or, in Barack We Trust. As the great Charlie Pierce writes:
Attorney General Eric Holder's appearance at Northwestern on Monday, during which he explained the exact circumstances under which the president can order the killing of just about anyone the president wants to kill, was not promising. The criteria for when a president can unilaterally decide to kill somebody is completely full of holes, regardless of what the government's pet lawyers say. And this...
Will Bunch
The Good Hands People dropped him like a hot potato, and he was even re-jected by the Cleveland Cavaliers.