Archive: February, 2010
Will Bunch
Just got power back on at home after 18 hours -- still dealing with the aftermath of global warming. Discuss things!
Will Bunch
It was, in hindsight, a pretty foolish idea that the 2008 election meant that Washington was going to finally take climate change seriously -- even though not just Barack Obama but John McCain promised that voters global warming would be the priority it was not under...these guys. Since last summer, it was clear that the Senate would never have the 60 votes to pass the cap-and-trade legislation. That''s unfortunate....
...but this is mind-numbingly stupid:
Will Bunch
A lot of freaks!
Also, a lot of snow.
Will Bunch
Say what you want about Glenn Beck, but do not dispute this: The man is enormously influential in the American political debate. Spend some time with any one of the new conserva-libertarians who've been getting so much face time since last spring -- the Tea Party, the 9/12 Project, or more extreme groups that are out there like the Oath Keepers -- and you'll often find that their activism traces back to Beck, whether it's something he said on his Fox News program or his radio show or the books that he's touted into best-sellers like the "The 5000 Year Leap," an obscure Christian-oriented take on the Constitution and the Founding Fathers by a deceased John Birch-era right-winger that has sold by the truckload since it was Beck-endorsed.
But now, with the 2010 elections approached, this bad boy behind blue eyes is actually planning to kick it up a notch. He's working on something called "The Plan" (which seems to involve a book, although I'm sure he's donating the profits back to "the cause) that will be unveiled at what he hopes will be a massive rally on Aug. 28 at the Lincoln Memorial, on the 47th anniversary of Dr. Martin Luther King delivering his "I Have a Dream" speech at or about the same sport. But to work up to what he says will be a 100-year plan, Beck is starting out with a series of what he initially called "educational seminars" and he's now calling "American Revival." This week, Beck divulged the lineup for the initial 8-hour (!) event in Orlando on March 27. So what's the bottom line on where Beck plans to lead his flock next?
Will Bunch
...under the NFL's new "U.S. Senate Rules." Drew Brees tried, but it's almost impossible to get 60 points in this climate.
Here's a song for your 2010 Republican Party:
Will Bunch
I'm sure our next U.S. senator and future president from Florida, Marco Rubio, will be working hard with the state authorities to close this loophole:
Florida has developed a computer program to track the number of Pennsylvania residents who possess concealed-carry-weapon permits issued by Florida.
Will Bunch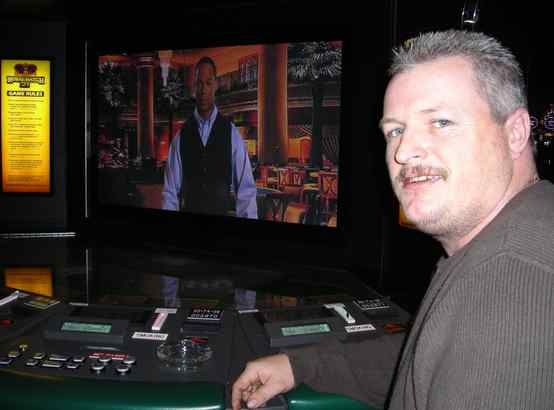 I was interested to see a story in the Inquirer about the brand new casino that's just across the river from Pittsburgh's triangle, in the shadow of Heinz Field. That's because I was in Pittsburgh for a couple of days last month and happened to drive past the new slots palace -- called, blandly, the Rivers Casino -- and frankly I was confused as to whether it was even open. I drove by the front entrance and no cars were was pulling in, no one was entering the front door, even though everything was lit up.
Turns out I wasn't seeing things: