Archive: February, 2010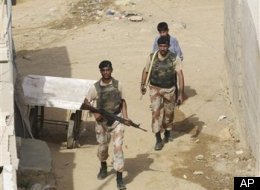 In a perfect world, this would shut Dick Cheney up for a few days...but we don't live in a perfect world, unfortunately:
WASHINGTON — The Taliban's top military commander was captured several days ago in Karachi, Pakistan, in a secret joint operation by Pakistani and American intelligence forces, according to American government officials.
There's too many corrupt members of Congress, and too few hours in the day. I was so disgusted earlier today with Evan Bayh's politics I did not even realize that his ethics are even worse. Ironically, this tidbit comes from a piece by an Indiana journalist with the wonderful name of Matt Sledge (the Sledge Report?...heh) that aims to defend Bayh and his family, but makes him look even more pathetic:
For many years Susan's membership on several major corporate boards (eight of them, in 2008) was something of an open secret. Only over the course of the health care reform debate was it widely spoken about in Indiana. With Bayh playing a prominent role in the haggling over the public option and medical device fees, it was impossible to ignore the fact that WellPoint, a behemoth insurer, was paying Susan Bayh hundreds of thousands of dollars.
Evan Bayh, soon-to-be-ex-Democratic senator from Indiana, is on my TV right now announcing that he's decided not to run for another term. There are 100 U.S.senators, and Bayh was not the worst -- we'll always have Joe Lieberman to claim the honor, unfortunately -- but he was pretty close to it. Rather than fight for middle-class citizens in his hard-hit Rust Belt state, Bayh served one constituency, the Beltway Media, who lapped up his whiny drivel about how impossible it was to do anything in Washington because nobody else wanted his do-nothing centrist brand of mush. In a final act of political cowardice, he announced his withdrawal the day before the filing deadline, leaving political chaos in his self-centered and self-serving wake. That said, today's move is arguably Evan Bayh's greatest act of public service -- leaving it.
Bayh.
How many more hearts -- and minds -- were lost with this Valentine's Day fiasco:
MARJA, Afghanistan — An errant American rocket strike on Sunday hit a compound crowded with Afghan civilians in the last Taliban stronghold in Helmand Province, killing at least 10 people, including 5 children, military officials said.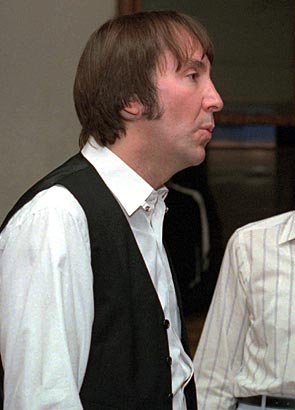 In the summer of 1979 I was between my sophomore and junior years in college, and I was so anxious to start a career in journalism that I volunteered to spend it working for a small weekly newspaper in Peoria, Ill. called the Penny Press, which in turn meant living with my surprisingly crotchety (although now much missed) grandparents there. It didn't just mean leaving my friends back East, but it meant leaving the music I'd fallen in love with during those years, New Wave/punk rock, in order to work in the land of REO Speedwagon and Styx.
Sure, I had a few LP's that I tried playing on my grandparents' 1950s-ish "hi-fi," but most of the time I was stuck with some really bad tunes on the radio -- until a song came along that was too big for even the lame stations in Peoria to ignore. It was "My Sharona" by the Knack -- hook-laden, raunchy, with that memorable guitar line and killer solo in the middle. I could listen to that song over and over, and -- as it was No. 1 on the Billboard charts for six weeks -- I did exactly that. And before I knew it, I had survived the great summer of high gas prices and malaise.
Hey Joe, where ya goin' with that wrench in your hand?
Wurzelbacher touched on several different points during his speech, and many of them were surprising. He said he doesn't support Sarah Palin anymore. Why? Because she's backing John McCain's re-election effort. "John McCain is no public servant," he told the room, calling the 2008 Republican nominee a career politician.
Bust it!
The filibuster is a leglslative tradition that is nowhere to be found in the U.S. Constitution -- and whose time has passed. We all believe in checks and balances, but that is accomplished by having three separate branches of government and through the already undemocratic makeup of the U.S. Senate, where voters in Delaware have a lot more clout than voters in California. The filibuster "mission creep" that now mandates 60 votes for any piece of legislation means that America can't respond to the grave challenges of the 21st Century.
In case you want to be cheered up after the battering from back-to-back blizzards...don't read this blog post! The Atlantic has a fascinating look at the now deeply rooted jobless problem in America -- fascinating but depressing. The long-term prospect for recovery is not good, and the article looks at the troubling social pathologies that are caused by unemployment and that are hindering new job creation. It's hardly a classically liberal piece, by the way -- there's a sharp (and effective) shot at self-esteem parenting, which is a bugaboo of conservatives...who clearly have a point on that front. The article also effectively takes you way past Bush and Obama, D's and R's, and who's up and who's down politics.
Here's one excerpt.