Archive: November, 2009
Will Bunch
It's gotten so bad in the newspaper business that EVEN THE MAFIA can't boost our circulation.
That's why this is probably good news.
Will Bunch
Here's two things that might cause your head to explode:
1. If you read my book, "Tear Down This Myth" (and who didn't? :-) ), then you know that the villain of the story is actually not so much Ronald Reagan (although he has his moments) as Grover Norquist, founder of the Ronald Reagan Legacy Project and leader of the warped "Reaganism" movement of endless tax cuts and knee-jerk militarism. That's why you may be as stunned as I was that when it comes to trying Khalid Sheikh Mohammed and other 9/11 suspects in a civilian court in New York, we're on the same side:
Will Bunch
I see that President Obama is talking about jobs...a little late. Showing that his knowledge of the issue may come from Billy Joel albums the president bought when he was back at Columbia, Obama is off to Allentown (why not also Bethlehem, where they're "filling out forms, standing in line..?") Nancy Pelosi is also focused on jobs, suddenly. Why this hasn't been the No. 1 priority since 1/20/09 is mindboggling.
Don't they listen to arguably the world's best economist, Dr. Doom, a.k.a., Nouriel Roubini?
Will Bunch
Usually, I end up not regretting the blog posts that I don't write, usually because of lack of time or whatever; this time, it's different. I had meant to say something back in October about the Eagles' Brian Westbrook and his concussions, the idea being that everyone seemed a little too focused on the question of how quickly the Birds were going to get their star running back back out on the playing field, and not focused enough on the issue of keeping Westbrook healthy for a long and productive life after the NFL. Unfortunately, like a lot of us, the sports compartment of my brain back then was 100 percent filled with the Phillies in the World Series and I never got around to writing about it. Of course, what happened next was sad but unsurprising. Westbrook did return quickly, almost immediately suffered a second concussion, and now everyone is talking about whether he should retire.
Sam Donnellon thinks so, and I agree:
Will Bunch
It's come down to this. I swear to God, this is what Rick Sanchez said on CNN earlier this afternoon: "Does Sarah Palin going on 'Oprah" signal the start of the 2012 presidential campaign?" Somehow I missed that article of the U.S. Constitution -- is it before or after the section about the electoral college?
Anyway, I wasn't able to watch the Palin-Oprah gabfest, so I can't really comment on her style or much of the substance. I do know, from the endless news accounts and dissections on talk radio, that these are some of the things that were aked and talked about during this supposed opening salvo in picking a possible 45th president of the United States. The questions included several about the wayward father of Palin's grandson, Levi Johnston, and his appearance in Playgirl, what it was like being interviewed by Katie Couric, a lot of inside-baseball, backstage machinations with the McCain campaign, work-life balance, even the state of her marriage -- anything, apparently, that wasn't the State of the Union.
Watch
Jack Parr JFK
in
Entertainment
| View More
Free Videos Online at Veoh.com
Will Bunch
Rudy Giuliani -- from "Winston Churchill" to quivering Jello-like mass of fear in just eight short years. Maybe it's domestic bliss? It was just a few short years ago -- during the Bush years, if I'n not mistaken -- that Giuliani was happy to testify at the domestic criminal trial of a foreign-born al-Qaeda plotter, Zacarias Moussaoui. Wonder what changed?
Legal expert Andrew Cohen had a must-read piece in the Washington Post about some of the myths about trying Khalid Sheikh Mohammed in New York. He notes:
Will Bunch
Rep. Bob Brady is a man who wears many hats around Philadelphia. The one that gets the most hype locally is his longtime role as boss of the Democratic machine that has controlled city politics for nearly six decades. But we also see Brady around here as a staunch pro-union guy, a labor peacemaker, even recently in a failed bid as a mayoral candidate. The only Brady job that we don't pay too much attention to here is his "day job," as one of 435 members of the U.S. House of Representatives.
It's time to start paying more attention to that.
Will Bunch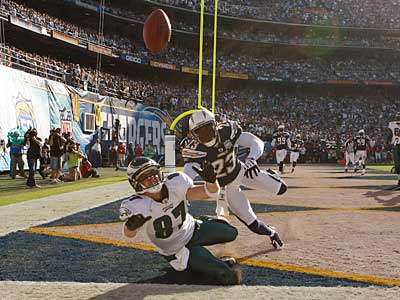 The Eagles' season is essentially ending at this very moment in a painful thumping from the Chargers that is exposing this city's football franchise as linebacker-less and increasingly defensive-back-less and more increasingly clueless, and soon to be Westbrook-less. Meanwhile, for what it matters, the 76ers' hopes of anything may have gone down with Marresse Speights' knee. The Flyers at least aren't hopeless, just maddeningly inconsistent. Phillies' pitchers and catchers report in about 90 days or so.
Until then....know any good books?