Archive: November, 2009
This choice from a reader is a little grating for my power-pop-oriented ears, but I agree with Attytood Reader J's point that a song called "I'll Believe in Anything" is fitting for the same decade that gave the world Glenn Beck. It would be better if the "Wolf" in the band's name were short for Blitzer:
Was it all just a mirage in the desert?
On the other hand, it may not be as bad as it looks....
Happy Thanksgiving from Attytood. Try not to go rogue, and we'll see you (maybe briefly) on Friday.
Attytood's scatter-shot list of great songs of the decade that may or may not be known as the 2000s continues with a more popular choice than yesterday's obscure kick-off, "Crazy" by Gnarls Barkley. (Does that mean their caddy is Gnoward Eskin?) Anyway, the decade saw a surprisingly strong comeback for real bona fide soul music from the likes of Sharon Jones & The Dap Kings and Bettye LaVette, but there was arguably no greater R&B record than this summer song from 2006. It sounds like the tunes I used to hear coming from my little transistor radio on the beach in 1972 or 1973, which is why it's one of the best songs of the 2000s: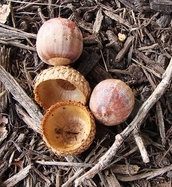 Editor and Publisher published an excellent (albeit very long) analysis of the media's news coverage of ACORN and how 26 percent of Americans, including 52 percent of Republicans, came to believe the absurd claim that the community-organizing group somehow stole the 2008 presidential election. The piece by two college professors who've been studying the media coverage for a while presents some unsurprising evidence on how coverage from conservative Web sites bled over to more conventional media with little or no fact-checking. But their most important finding was that the only real sensible coverage came from metro beat reporters who worked the streets and, um, actually knew what they were talking about.
For example:
This summer, I wrote a blog post about the bizarre hanging death of a federal census worker, William Sparkman (top), in rural Kentucky. I started the post by noting....
I debated whether to link to this story -- it's based on very preliminary information, the kind of information that can often be later found incomplete or flat-out wrong. That said, the details are potentially so alarming that it bears close watching for now.
One of the core arguments of my book "Tear Down This Myth" was that the iconic, bronze-statue figure of Ronald Reagan that Grover Norquist and other extreme-conservative GOP activists to sell their no-tax, militaristic policies was one that the flesh-and-blood Gipper could never have lived up to himself. The real Reagan was a pragmatist who was willing to sign off on tax increases when he needed to and would "cut-and-run" to save American lives, as he did in Lebanon in 1983.
That's why it's fascinating to see the right wing of the Republican National Committee quantify the Reagan myth this week, so you can see how even Reagan doesn't "measure up." Check out this so-called "purity test" that they've worked up:
Introducing for the first time (which is a lyric from tonight's song!), a new regular feature between now and the end of 2009, to get us through these dark nights when there's no baseball in Philadelphia and no common sense in Washington -- the greatest songs of the our-not-so-great decade, counted down in no special order or rhyme or reason. We kick off with The New Pornographers, the Vancouver-based ersatz supergroup of the greatest genre of them all, power pop. "The Laws Have Changed, off 2003's Electric Version CD, is my favorite from them, partly because of the contribution of chanteuse (and solo star in her own right) Neko Case, and partly because I still foolishly hope that some of America's laws -- regarding healthcare, anyway -- will change one of these days. My only complaint about the New Pornographers is their name -- I'm convinced that's why they won't stock their CDs at my local public library. Also, be warned that the video here is unofficial and a little loopy, in a good way.
Feel free to suggest your own choices for best songs of the decade, and I'll try to feature a reader selection every week. Also, feel free to address one of my pet peeves, which is that we went through the entire decade without, you know, NAMING IT! I blame Bush for that.