Archive: November, 2008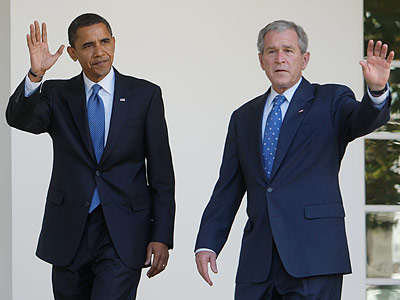 One of the many surprising developments over the last week has been both the speed and extent of the graciousness that President Bush and his team have shown to President-elect Obama, especially considering how long and how hard-fought the 2008 campaign turned out to be, and the Democratic standard bearer's frequent and unusually harsh criticism of the GOP president out on the trail.
On the morning after Obama's victory, Bush could have easily phoned it in and offered up a bland, pro forma congratulation, but instead he went before the cameras in the Rose Garden with highly laudatory praise, saying that American voters had "showed a watching world the vitality of America's democracy and the strides we have made toward a more perfect union."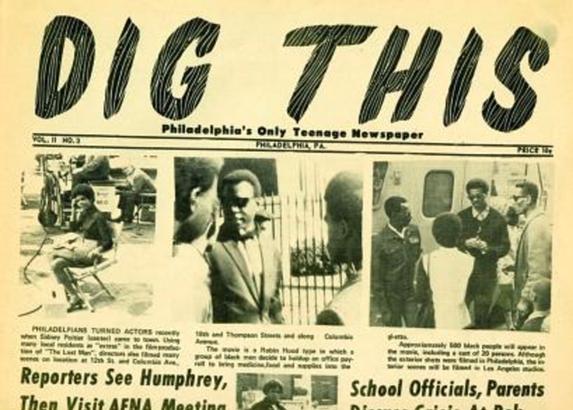 Dig this! Today, the Daily News' Kitty Caparella relives her 1968 experience helping to publish "Philadelphia's Only Teenage Newspaper" (what about the Daily News? :-) ) -- with a violent street gang!
Keeping gang members busy - with jobs or social activities - became critical after riots erupted around the country in the wake of the assassinations of the Rev. Martin Luther King Jr. and Robert Kennedy.
Today is Veterans Day -- you could almost be excused if you forgot that, since the holiday as been as mistreated as some of our wounded vets themselves, moved back and forth and nearly forgotten (but, hey, the Flyers are playing an afternoon game!). Anyway, you should take a moment to reflect and say thanks to millions of Americans who have given their country so much, including for all too many the ultimate sacrifice.
Now, the arrival of new administration offers a glimmer of hope that we can be more thankful to U.S. veterans every day. With 70 days left in the current president's term, there's little need to chronicle the funding cuts, the Walter Reed scandal, the rise in homeless vets and other indignities these men and women have suffered. Now the focus is on what an Obama administration can do:
In the wake of Barack Obama's successful visit to the White House today, Vice President-elect Joe Biden has accepted Dick Cheney's gracious invitation to go quail hunting in Texas.
There was this: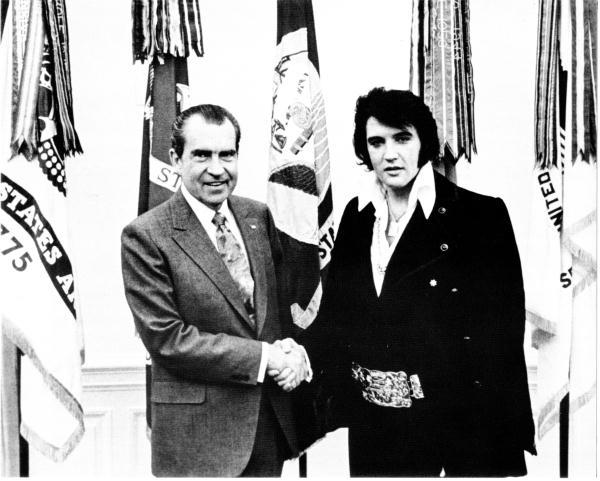 And then there was this:
Too bad it's in China:
SHANGHAI — China announced a huge economic stimulus plan on Sunday aimed at bolstering its weakening economy, a sweeping move that could also help fight the effects of the global slowdown.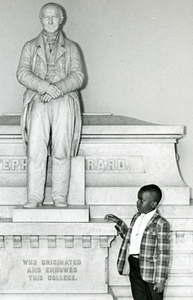 Just kidding with the headline -- the DN city editor and I were joking last night that we should have just held our in-depth series on how the momentous events of 1968 affected Philly for another two months and made it a 41st anniversary package. That would have been classic Daily News.
But seriously, I wanted to call attention to this series in the paper, which will run thoughout the week. The odd timing actually worked out perfectly, since the landmark election of 2008 is a perfect time to recall where we came from. And Girard College is an ideal place to start (more here):